We tend to doubt our abilities to do the things we have never tried before. We intuitively gravitate toward the safe and familiar, the sure and reliable. We put projects on hold until some future moment when we will be better equipped, more knowledgeable, ready.
Samaqani Cocahq (Natalie Sappier) has burned her doubts in a fire of artistic creation. Whether it is her traditional Indigenous teachings that drive her, or a confidence borne of diverse training in art & design, she uses the combined forces of her past experiences to fuel a seemingly infinite variety of culturally powerful projects.
"I see a lot of people who are scared of opening themselves up," says Samaqani. "Of being awake and being aware and not afraid to listen to what is speaking through them and doing what they truly want to do in life. It makes sense that I'm an artist. I was born to be an artist, to be a storyteller. I always had a wild imagination and was seeing stories in everything, but when life became difficult, some ways of how I used to express myself through creativity started sleeping, but also new ways of expressing awakened."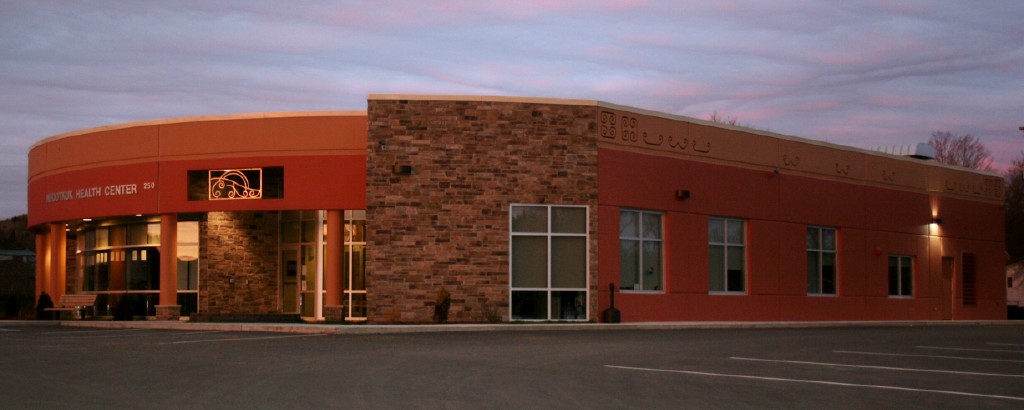 She did not let her creativity sleep forever. Consider, Samaqani graduated in 2005 from what was then the Diploma in Surface Design – now called the Diploma in Textile Design with a major in Print. In the time since, she has designed the aesthetic features of a health centre, created and sold innumerable paintings in her signature style, graduated from NBCCD's Advanced Studio Practice, illustrated a children's book, written music in collaboration with musician Nate Miller, taken part in artist residencies, spent three years improving access for First Nations artists as the Aboriginal Outreach Officer for artsnb, and so much more.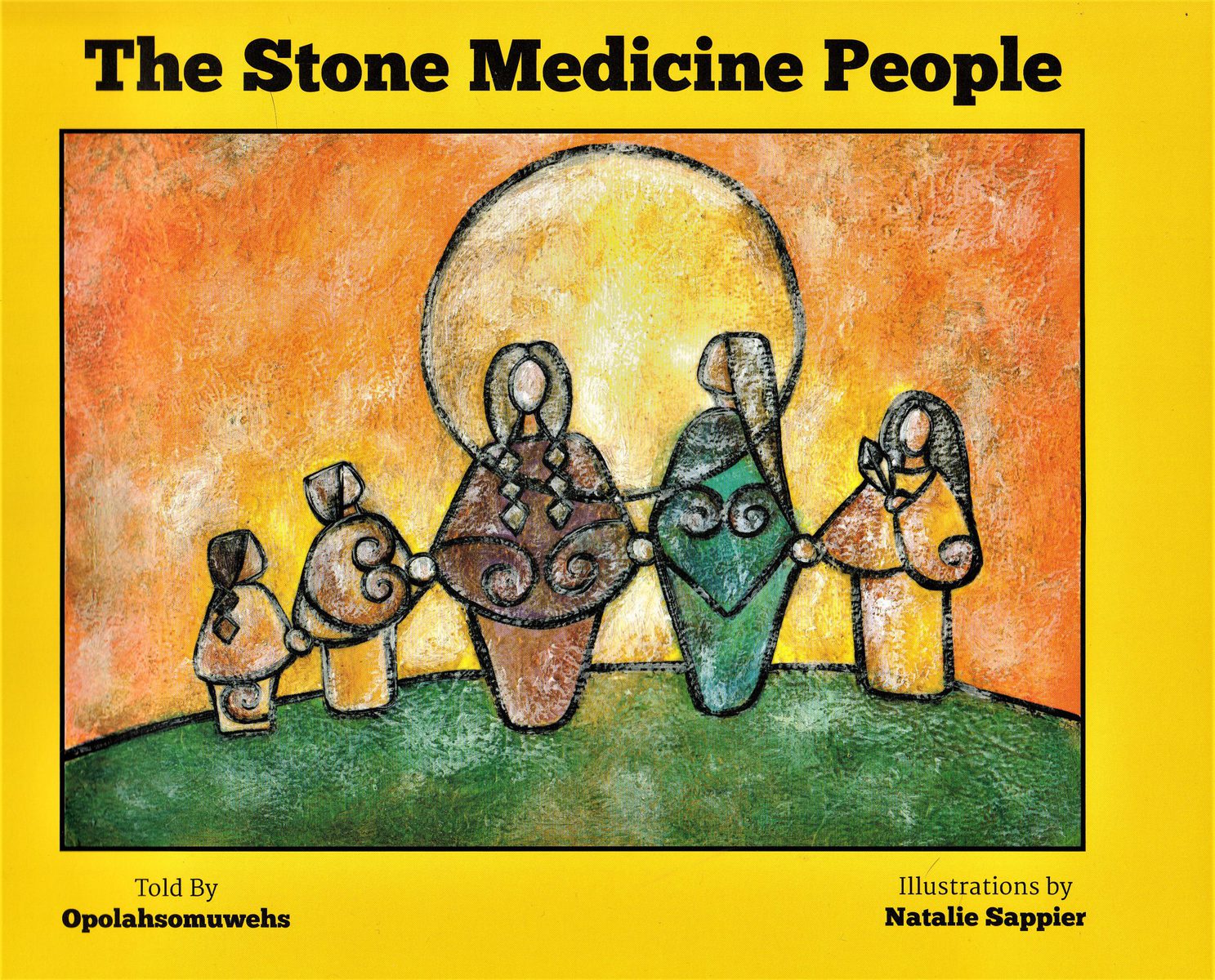 Coming up is the outcome of one of her latest and greatest achievements – her first play will debut March 8-18, 2018. This is an artist residency project through Theatre NB, where, under the mentorship of Thomas Morgan Jones, Samaqani wrote her story into a play. She is both the playwright and the composer, and brought in artists from Toronto – Andy Moro, stage designer, and Aria Evans, choreographer – to round out the performance. In addition to showing here in Fredericton, her play will also be part of the 35th season of Native Earth Performing Arts Festival in Toronto.

"Finding Wolastoq Voice" is the story of a young Indigenous woman who is compelled by the voices of her ancestors – who brings to life the stories within her.  It tells the story of the life experiences and some challenges of a young Indigenous person living in the modern world.
"Once I started being introduced to ceremony and to some of the amazing traditional teachers in my life, the teachings really started waking up," says Samaqani. "And there are reasons they slept within me. Those teachings are waking up not only within myself but within a lot of Indigenous people. We're in a time now that we have to wake up."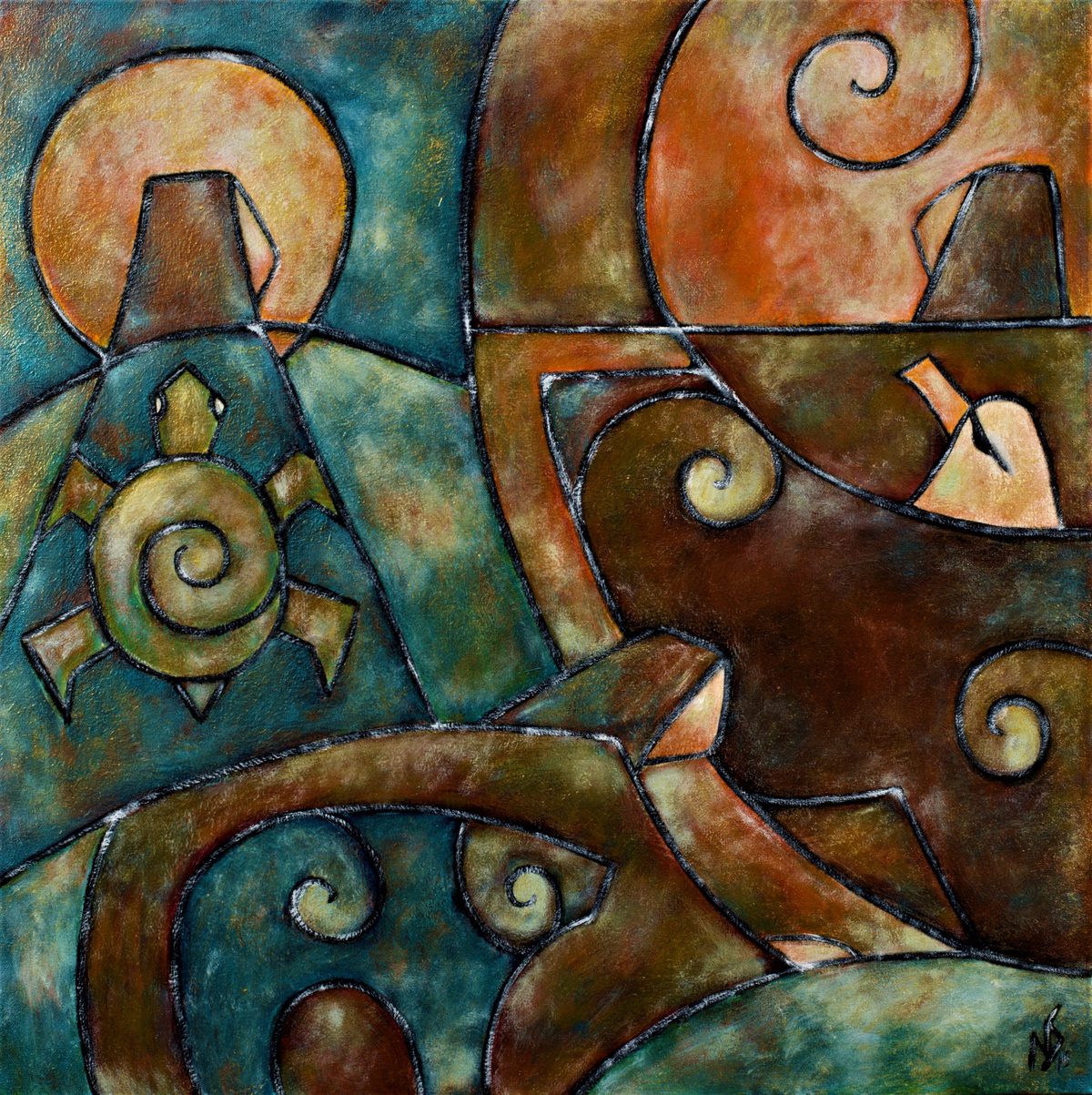 She is now taking her path a step further to become a carrier of her language. Through a Master Apprenticeship with linguistic teacher Imelda Perley, she is spending a year immersed in intensive studies. This will allow her to bring her Wolastoqiyik (Maliseet) language into the art she creates, to amplify both her understanding of traditional knowledge and her ability to share it. It is her hope that by sharing these stories, she will be able to encourage engagement on the part of her people. Her history echoes what so many artists have grown up feeling:
"I grew up with a single mother, and it was not easy, and so I never thought being an artist was an option – to have stability in life, financially, or to be successful and travel the world. I never saw it as an option at all. I went to the College (NBCCD) because I was too serious in life. My colleagues said, 'go to art school just to have fun.' I had no expectations of being an artist. I just looked at every project that came my way as being for fun, and because I had no expectations on myself, I believe I was able to take it in whole-heartfully and that became healing for me. I found a new passion – which was expressing through painting and design. I believe it truly saved me and that began my path back on to happiness, happiness I was creating for myself."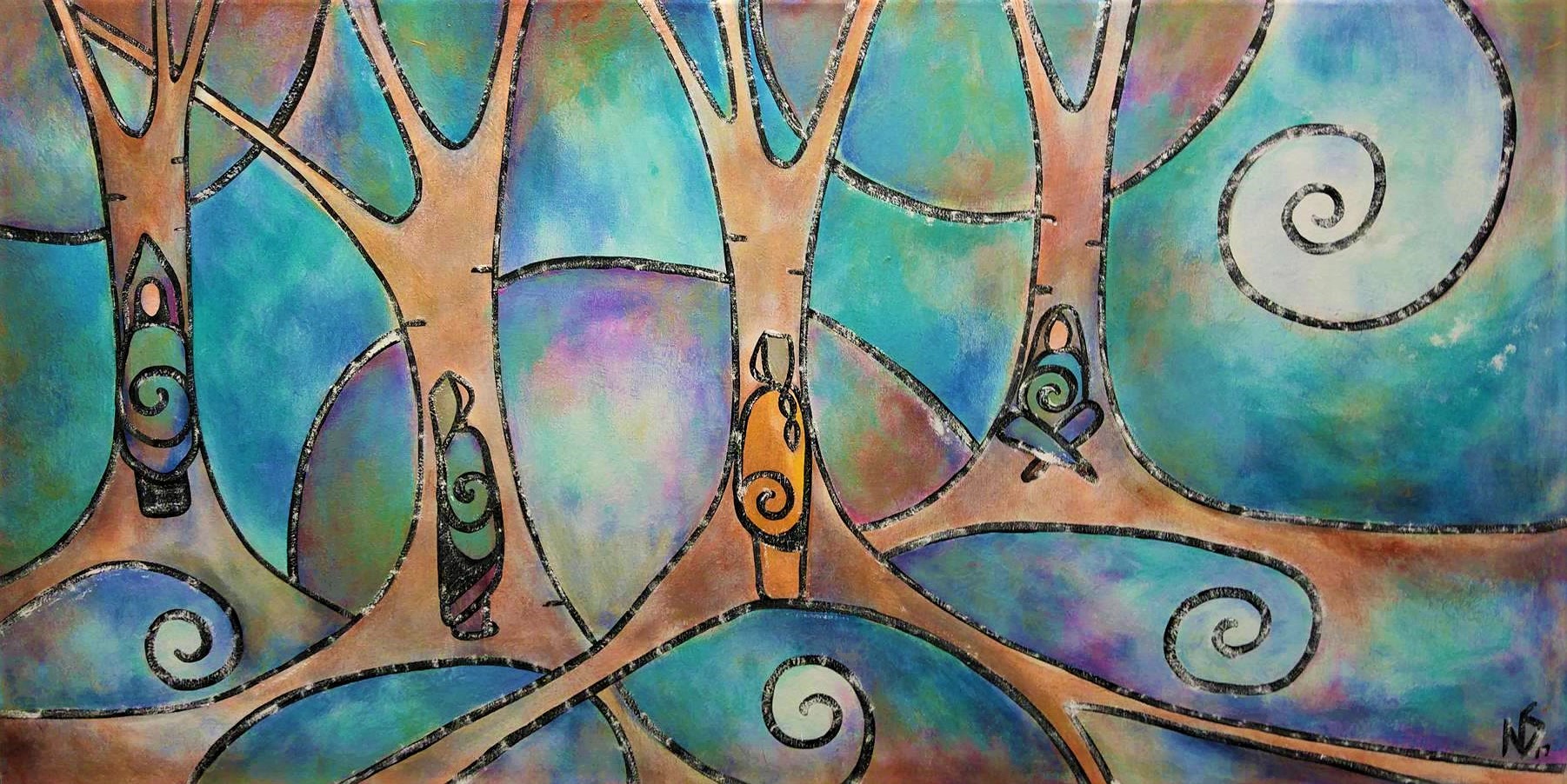 Samaqani let go of the fear that was binding her, and started spending her time doing the things that gave her joy. Slowly but surely, she has built a career that is both meaningful to her and significant to the greater community.
"There's a different kind of confidence I have at this point in my life," said Samaqani. "Once I started painting, I thought, I'm going to be painter for the rest of my life – but what's really cool about Textile Design is you can do so much. You're not boxed in to being a painter. There's the clothes, the carpets, the design work. Being a designer, to be able to dabble into a whole bunch of different things, it really built confidence in what my strengths are. Through this exploration I found a way of creating stories and designs that is uniquely my own. And I believe I achieved that by the mentorship of many great instructors through the College of Craft and Design"


There is no guarantee of success in an artistic career, nor in any career path, but self-confidence has a way of creating opportunity. Despite popular belief, confidence is a teachable skill, gained through practice, testing limits, and surprising oneself with the creative abilities that have been left sleeping.
It's about time to wake up.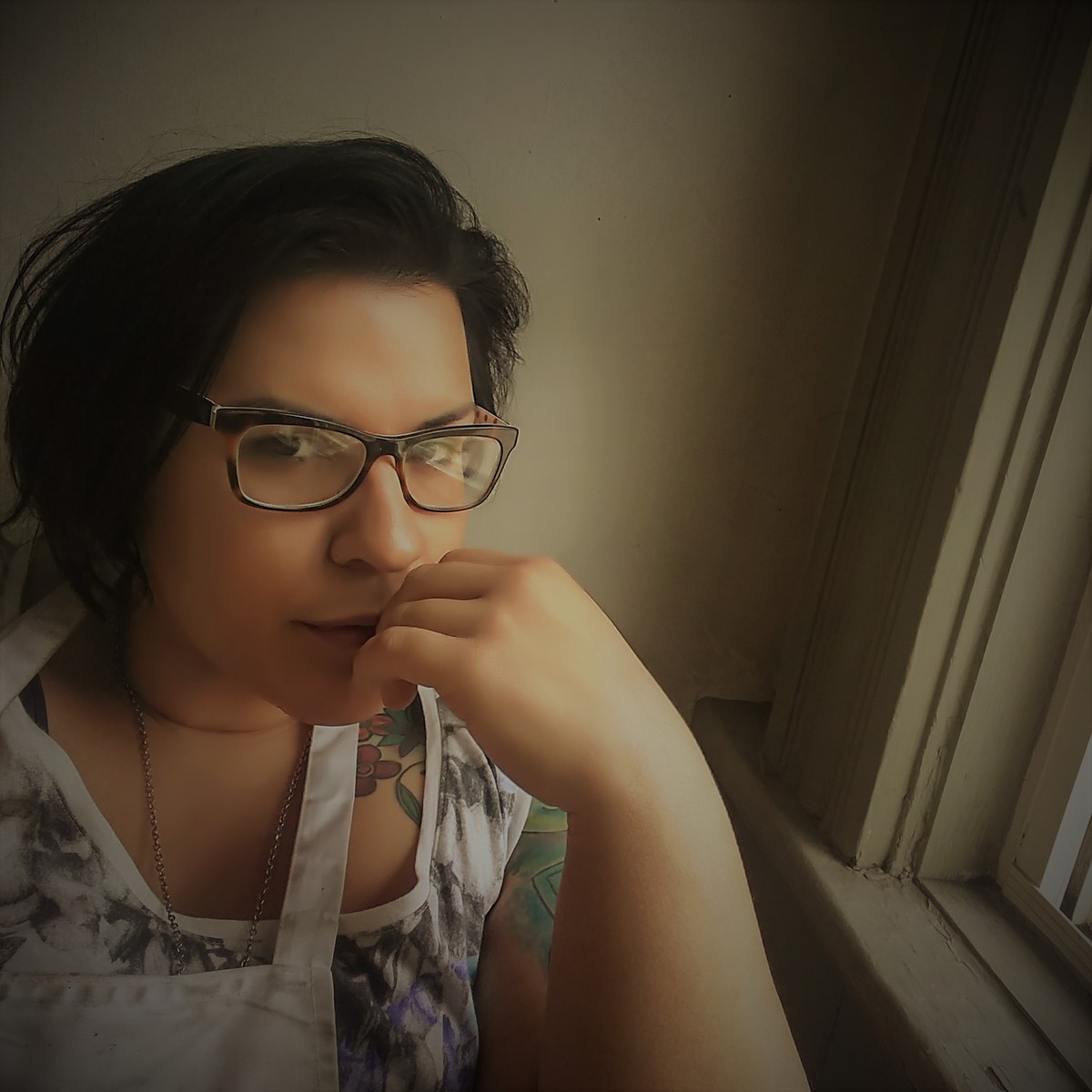 Students and members of the public are invited to attend a free Guest Lecture with Samaqani on Oct 19th from 12:10-12:50pm in the third floor lecture hall of the NBCCD Barracks Building. 
Words by Allison Green, Photos by Samaqani Cocahq