We offer both virtual and in-person tours!
Visit NBCCD virtually
BOOK A LIVE VIRTUAL CAMPUS TOUR
NBCCD tour guides are current students and eager to share their love for NBCCD with you. Schedule a virtual campus tour by emailing tours@nbccd.ca. Virtual tours are 40 minutes and hosted via Zoom.
OR
EXPLORE CAMPUS FROM THE COMFORT OF YOUR OWN HOME
Explore our virtual tours! Use the map to select the studios of your choice and explore your creative future.
Please note that the tour below is not yet optimized for Google Chrome, and operates well on Safari, Firefox, and Microsoft Edge browsers.
Want to visit in-person?
Book a campus tour
Experience a complete tour of our studio spaces, George Fry Gallery, campus store, and student spaces, all located in downtown Fredericton.
NBCCD
Meet our tour guides: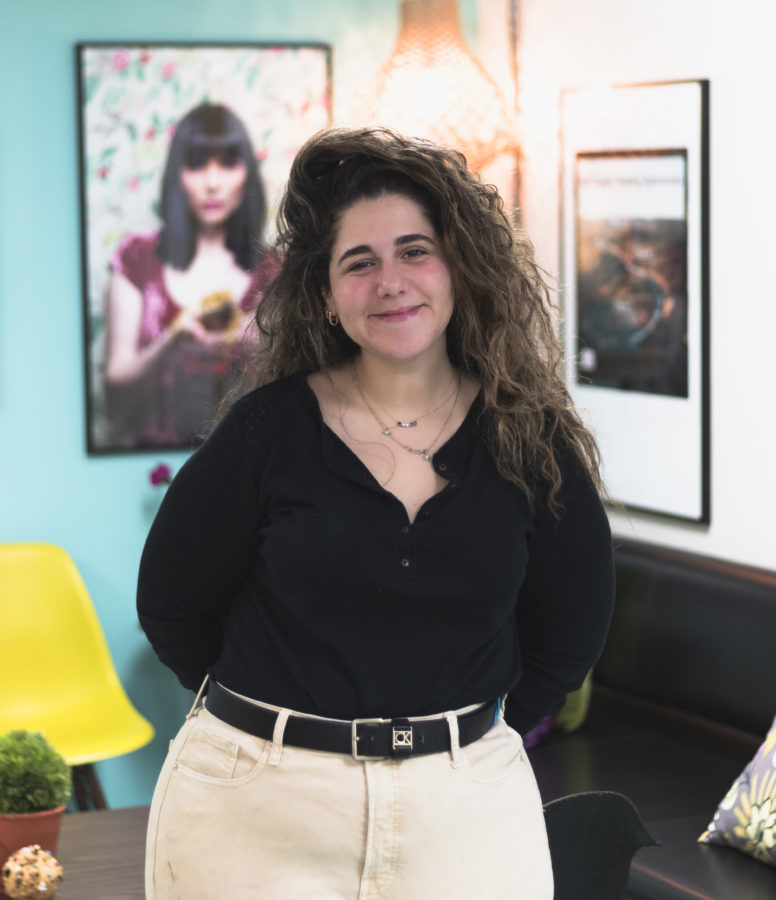 Tour Guide
Or David
She/her
My name is Or David and I'm in the Foundation Visual Arts (FVA) program. In the fall, I will be starting my first year of the Photography/Videography diploma. I moved to Canada six years ago and I have a background in the Child and Youth Care field. I've always loved art of any form and media and love making jewelry, painting, and taking photos. I decided to take it a step further and come to NBCCD, where I joined the FVA program to learn the basic tools and skills needed to pursue a future in the art world!
What I love about NBCCD is how much of a small family it is. There's always someone who's working on the same project as you are or already done it, and so many different people that are so passionate about art of any kind, and would love to teach you something new.
The instructors are working artists who are there to guide you through your process of finding your own little artist. The tools and skills you've gained throughout the years are helpful in any path you choose to go through.
You get to meet people from different backgrounds and places that continuously inspire you, with lots of connections and networking. The school might be small, but the community is BIG.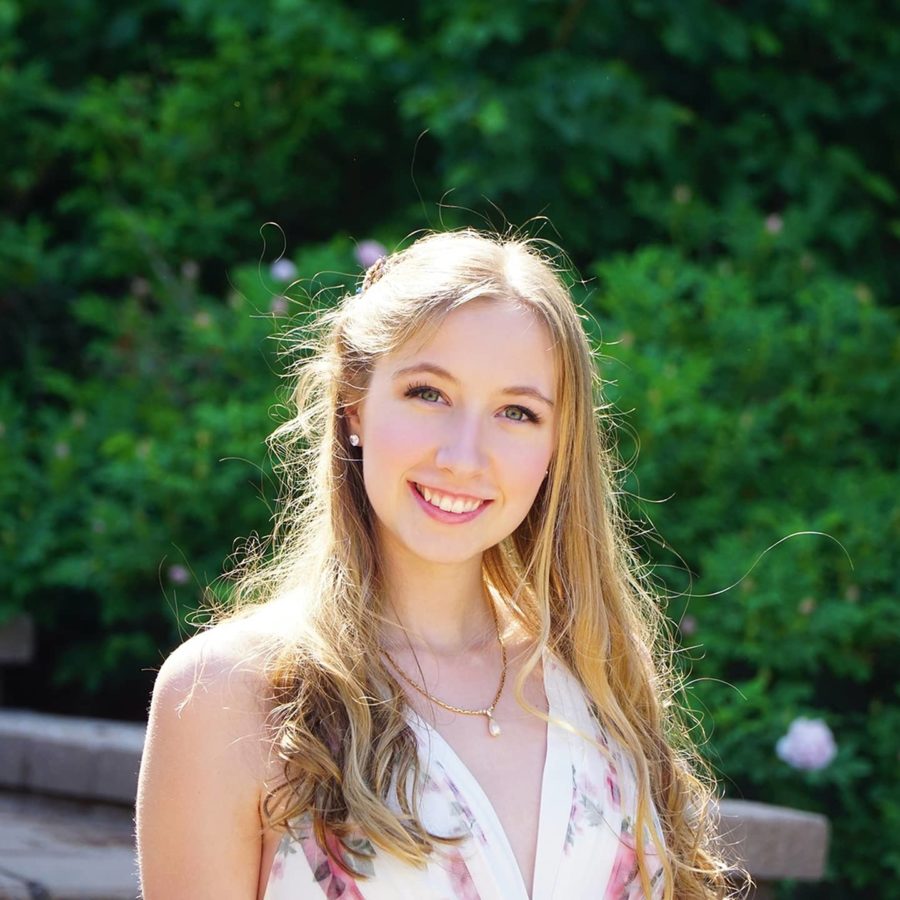 Tour Guide
Ruby Carroll
she/her
Hi! I'm Ruby Carroll, I am an 18-year-old artist from Fredericton, New Brunswick, and I study at NBCCD as a first-year Foundation Visual Arts (FVA) student.
Ever since I was a kid, I loved drawing. I often doodled on my school papers and would draw funny comics when I got bored. This is why I decided to come to NBCCD; I wanted to learn more about my biggest passion, art. I also plan on making a career out of it in the future. I dream of being a graphic designer or concept artist for video game companies!
So far my experience at the college has been wonderful. Meeting so many artists, making friends, and getting to work with motivated teachers has to be my favorite things about NBCCD. I also love the classes we take for our first year in the FVA program. (Drawing classes are the best!)
Next year, I plan on going into Graphic Design and will continue my studies at NBCCD until 2024!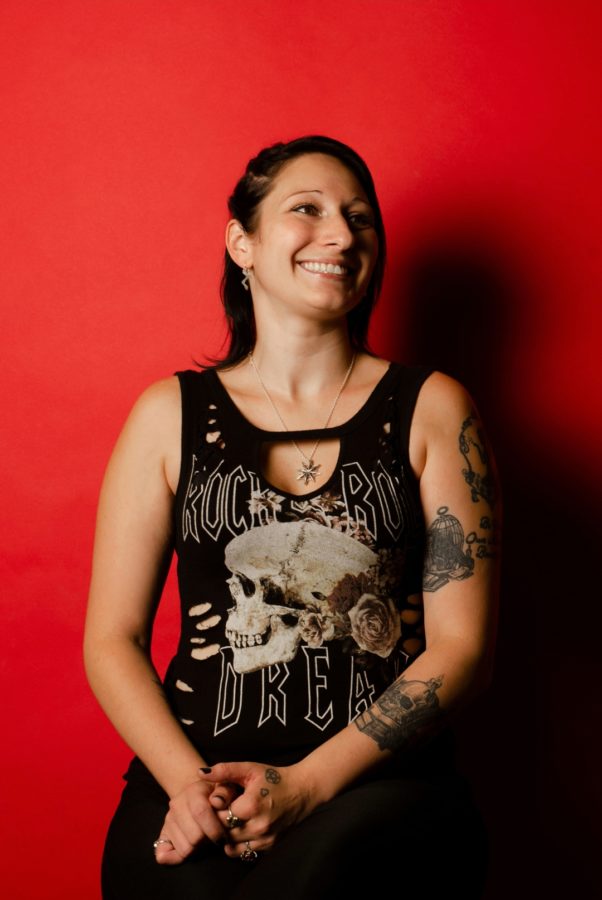 Tour Guide
Erica Thorne
she/her
I am Erica Thorne, a jewellery designer who creates and sells skillfully hand-crafted and cast jewellery with precious metals and stones. Each design is created with precision and dedication and has been inspired by my soul with a cute, yet sometimes dark vibe. I also interpret others' visions and bring them to life in their custom jewellery orders.
I am currently a second-year jewellery/metal arts student at the New Brunswick College of Craft and Design. I have always wanted to have a career as a creator whilst raising my children simultaneously, therefore attending NBCCD was the obvious choice to make. I began my journey with NBCCD in the Foundation of Visual Arts program at their Saint John campus and have learned that every part of NBCCD provides you with a sense of community which is one of my favourite aspects of this institution.
NBCCD has well-developed curriculums as well as opportunities to connect with galleries and craft councils to ensure success for its students in the fine craft field. My work can be found on Instagram, @ericathorne.artshop which is regularly updated to keep audiences engaged, interested, and up-to-date on the current selection, or @ericathorne.art for a behind-the-scenes version.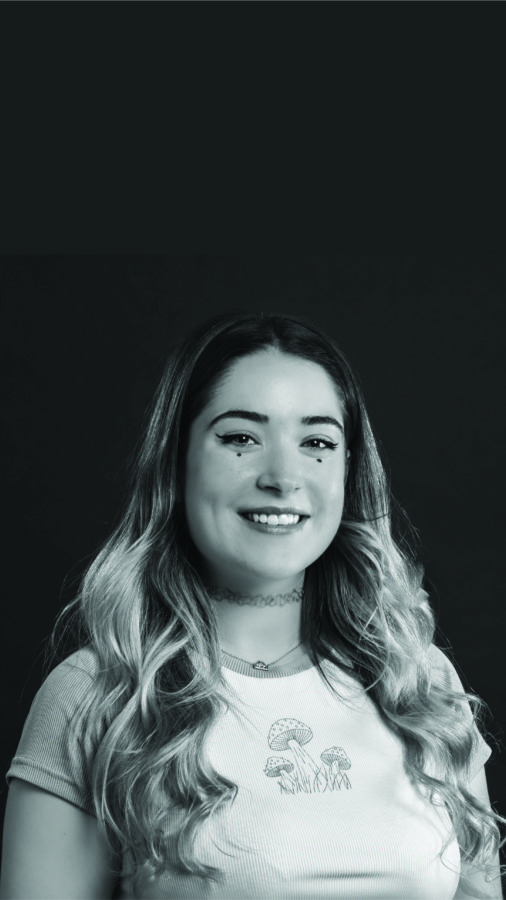 Tour Guide
Marie Isabella Basque (Bella)
she/her
Hi, my name is Marie Isabella Basque. I am a second-year 3D Digital Design student at the New Brunswick College of Craft and Design and in my fourth year at the college.
During my first year in the Foundation Visual Arts program, I learned the principles of design and how to apply them to all forms of visual art. I was also exposed to so many incredible fields of study that I had not even considered before.
I spent one year in the Textile Design diploma then moved on to Digital Media, now known as 3D Digital Design, for my third year at NBCCD.
When I started my journey with NBCCD, I did not consider myself an artist (and I still do not enjoy drawing with pencil) but all that was before I saw what I was capable of with the help of our wonderful instructors! The entire campus' learning environment is so encouraging that I plan to continue my education with NBCCD, and I am applying for the Graphic Design program this fall.
The best part about this school is you can always try something new. I cannot say enough about the education, attention and devotion that I have experienced from my instructors. No matter what you need, they will support your creativity and encourage you to do your best.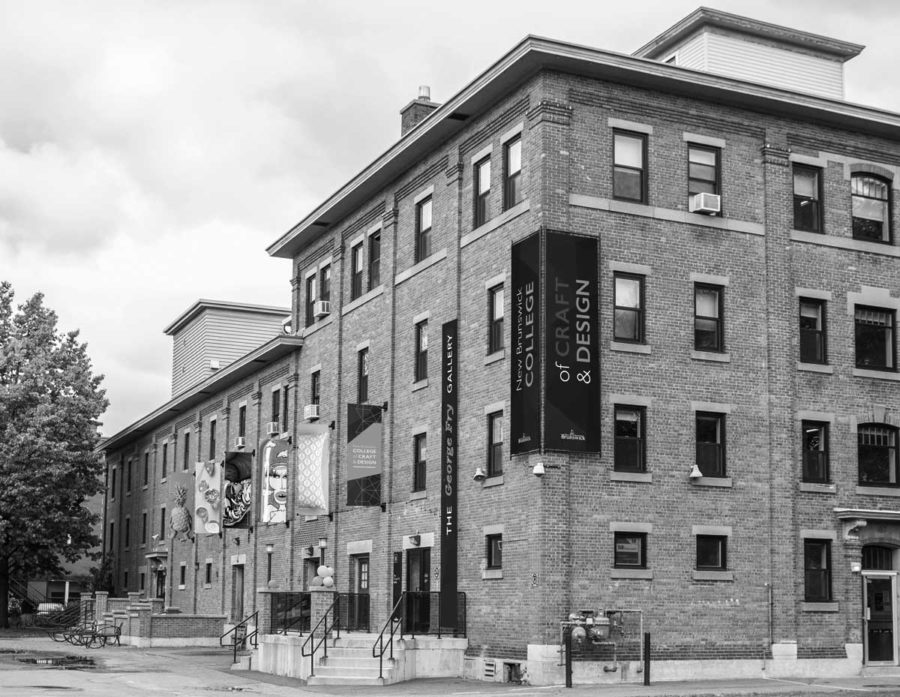 Tour Guide
Snowy Rennick
they/he
Howdy, my name is Snowy Rennick and I am a first-year Graphic Design student. I was a self-taught artist before coming to NBCCD to pursue my dreams of becoming a professional creative. I took the Foundation Visual Arts program where I was formally taught the basics of design and honed the artistic skills I already had. Through the program I also discovered a medium that I greatly enjoy: drawing with charcoal.
I was initially unsure which studio I should go into, but after being inspired by one of my teachers I decided to go into the Graphic Design program. There, I discovered my love for layout design, typography, and vector illustrations. I'm going to push my skills even farther in second year and become the best I can be! My work can be found on my Instagram, @emmarennick_designs, where I post weekly.
I believe NBCCD is one of those places where life-long friends are made, amazing careers begin, and dreams come true! The teachers are so wonderful, helpful, and insightful. The community is very welcoming and inspiring. I always feel at home here, so I'd love to show you around.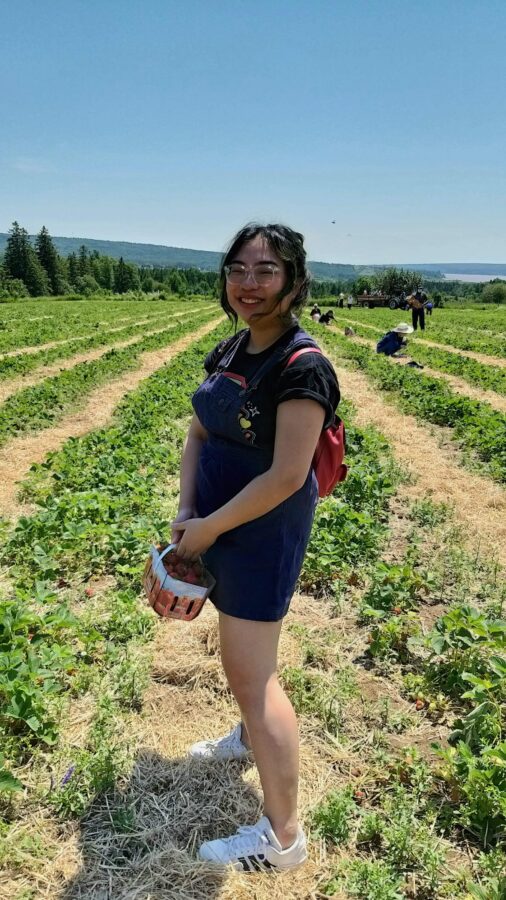 Tour Guide
Emily Dao
she /her
Hello there, my name is Emily Dao and I have just finished my first year of the Jewellery/Metal Arts program. I am taking the Bachelor of Applied Arts program, a joint degree program through the University of New Brunswick and NBCCD where you can experience both university education and hands-on learning of the crafting industry of your choice.
Six years ago, I moved to Canada from Vietnam. The road has not always been a smooth one but it takes more than a few rocky days to diminish my love for art. I was excited to learn about the principles of design and develop a stronger background for my artworks in Foundation Visual Arts. In 2021, I joined the Jewellery/Metal Arts Studio and it has blown me away. The dedication of instructors toward our learning process, the small family we created among my classmates, and most importantly the ability to make our art come to life made the studio experience a magical one. But don't take my word for it, come and see for yourself!