We offer both virtual and in-person tours!
Visit us in-person!
Book a campus tour
Experience a complete tour of our studio spaces, George Fry Gallery, campus store, and student spaces, all located in downtown Fredericton.
Want to visit us virtually?
BOOK A LIVE VIRTUAL CAMPUS TOUR
NBCCD tour ambassadors are current students and eager to share their love for NBCCD with you. Schedule a virtual campus tour by emailing tours@nbccd.ca. Virtual tours are 40 minutes and hosted via Zoom.
OR
EXPLORE CAMPUS FROM THE COMFORT OF YOUR OWN HOME
Explore our virtual tours! Use the map to select the studios of your choice and explore your creative future.
Please note that the tour below is not yet optimized for Google Chrome, and operates well on Safari, Firefox, and Microsoft Edge browsers.
NBCCD
Meet our tour ambassadors: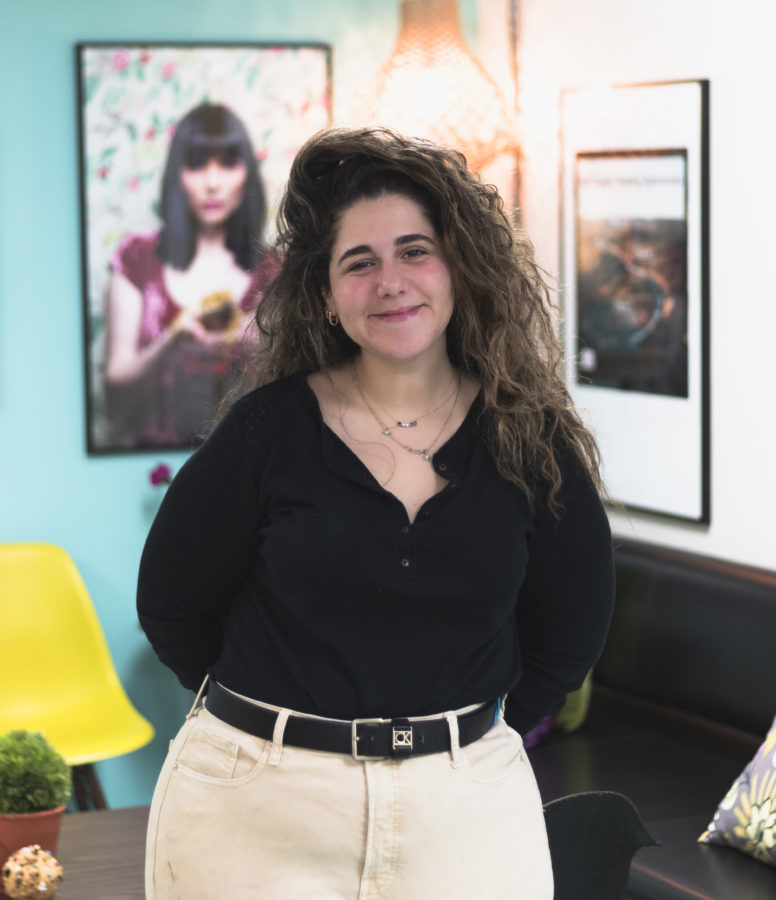 Tour Ambassador
Or David
She/her
My name is Or David and I'm in the Photography/Videography program. I moved to Canada six years ago and I have a background in the Child and Youth Care field. I've always loved art of any form and media and love making jewelry, painting, and taking photos. I decided to take it a step further and come to NBCCD, where I joined the FVA program to learn the basic tools and skills needed to pursue a future in the art world!
What I love about NBCCD is how much of a small family it is. There's always someone who's working on the same project as you are or already done it, and so many different people that are so passionate about art of any kind, and would love to teach you something new.
The instructors are working artists who are there to guide you through your process of finding your own little artist. The tools and skills you've gained throughout the years are helpful in any path you choose to go through.
You get to meet people from different backgrounds and places that continuously inspire you, with lots of connections and networking. The school might be small, but the community is BIG.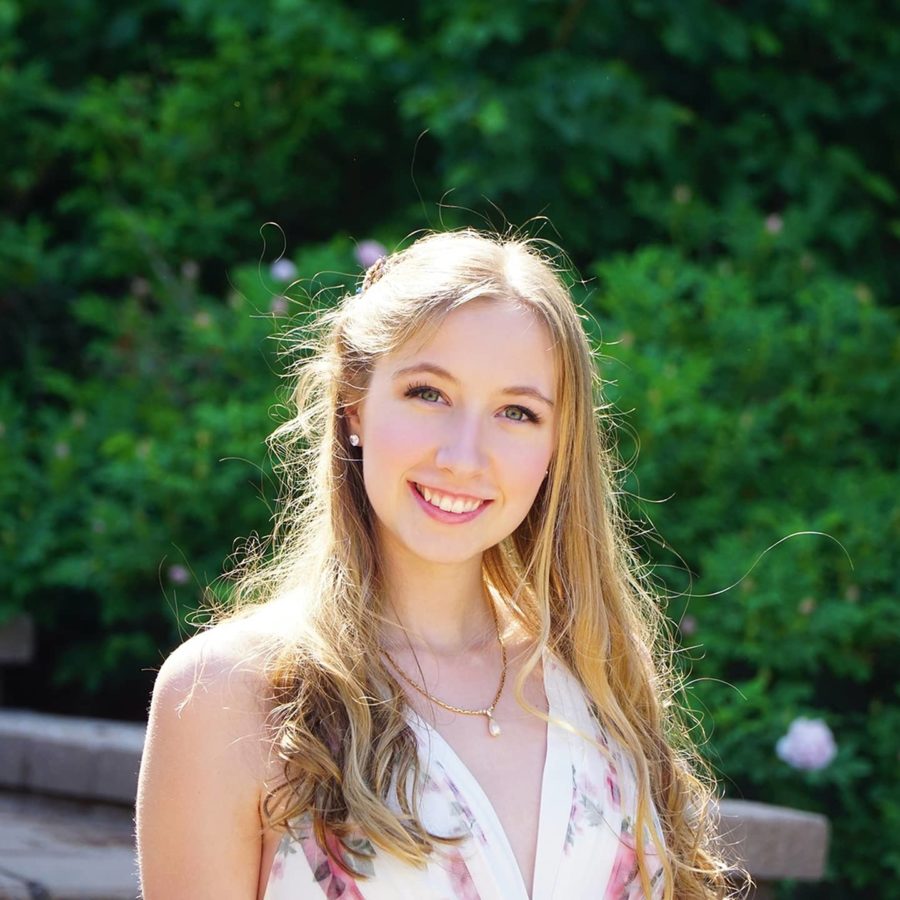 Tour Ambassador
Ruby Carroll
she/her
Hi! I'm Ruby Carroll, I am an 19-year-old artist from Fredericton, New Brunswick, and I study at NBCCD as a Graphic Design student!
Ever since I was a kid, I loved drawing. I often doodled on my school papers and would draw funny comics when I got bored. This is why I decided to come to NBCCD; I wanted to learn more about my biggest passion, art. I also plan on making a career out of it in the future. I dream of being a graphic designer or concept artist for video game companies!
So far my experience at the college has been wonderful. Meeting so many artists, making friends, and getting to work with motivated teachers has to be my favorite things about NBCCD.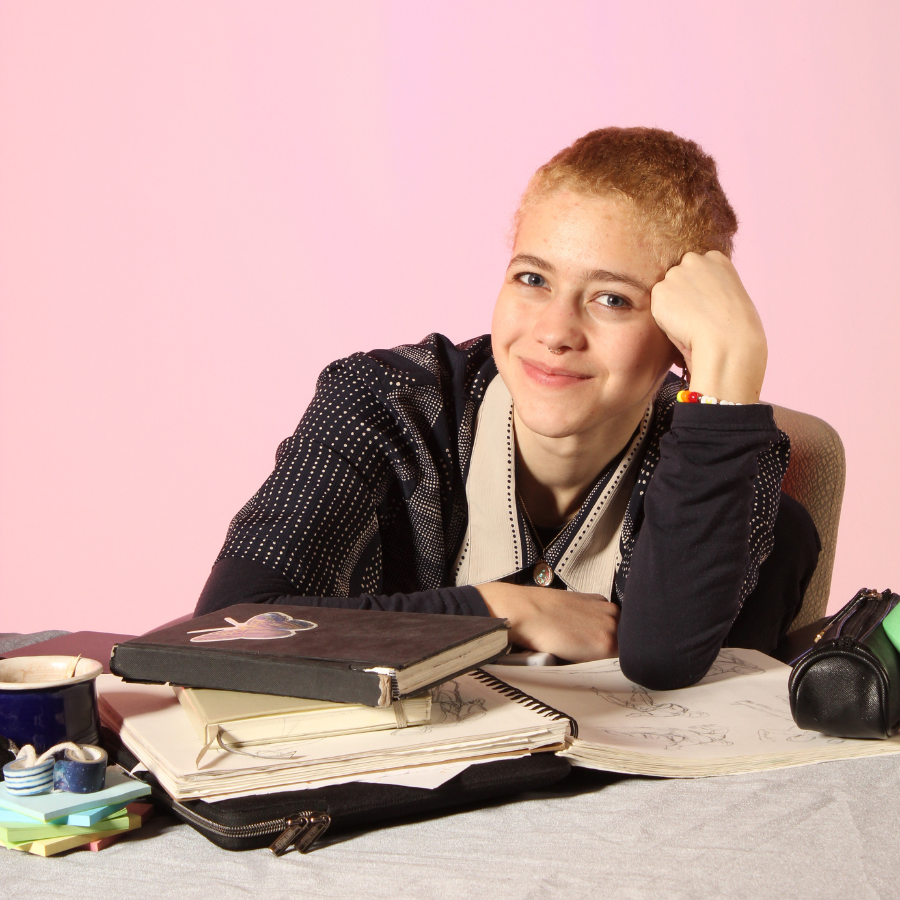 Tour Ambassador
Iara Winter Dos Santos
he/she/they
Hello! My name is Iara Winter dos Santos and I am an international student in my second year of the illustration stream of the Graphic Design program! 
Originally from Germany and Brazil, I moved to Fredericton approximately three years ago, not fully knowing where life would take me. Despite the stressors that come with being an international student, I can confidently say that I immediately found a home here at NBCCD.
 Having been a creative person for most of my life, I was initially drawn to study here out of a loss of sense of direction. Through the Foundation Visual Arts (FVA) program I was able to further develop and deepen my creative skills. It helped me see what direction I wanted to go in moving forward. Currently, the Graphic Design program is helping me understand how to apply that knowledge to my own style and future career path. In my time at the school I have developed and evolved my creative process in ways I would never have imagined. Both programs have played an essential part in my continuous growth as an artist. But beyond that I found an invaluable community and connection here.
 I feel lucky to be part of this welcoming and nurturing family.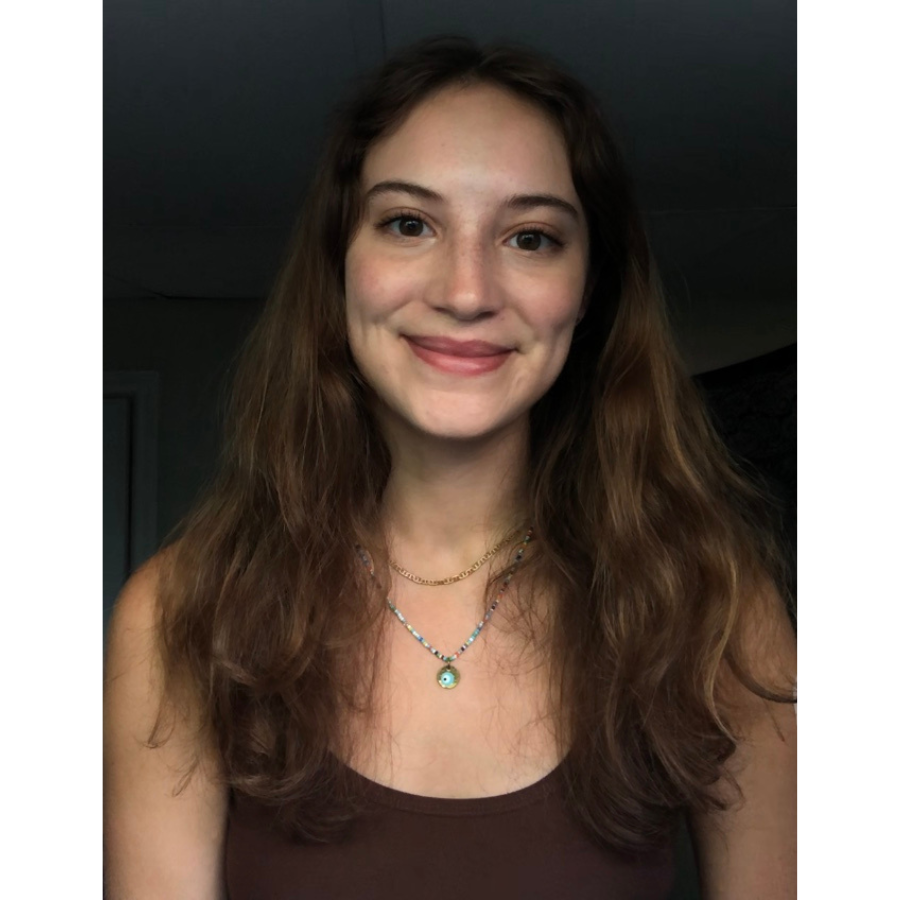 Tour Ambassador
Nia Aretakis
she/her
My name is Nia Aretakis and I am an international student from the coast of Maine in the United States. I completed the Foundation Visual Arts program online in 2021 while traveling abroad. In 2022, I moved to Fredericton to start the Fashion Design program and am currently in my second year.

I have always loved making art, especially watercolor paintings, wood burnings, and carvings. However, my biggest interest has always been fashion. I was (and still am!) so excited to come to NBCCD and finally learn how to do the things that excite me, like making my own clothes and patterns. Learning from my incredibly talented teachers has also been a highlight of the program so far. In just my first year I learned so much, and had the opportunity to model my custom-made garment on the runway for the first time in NBCCD's 25th Annual Fashion Show, which was an incredible, unforgettable experience.

My favorite part about NBCCD is having such a spacious studio space to work in, and getting to use the industrial sewing machines, sergers, and irons that I otherwise wouldn't have an opportunity to use.

In my second and final year in the Fashion Design program I will be creating my first line of clothing to send out on the runway in NBCCD's 26th Annual Fashion Show. I cannot wait to see where this final year takes me and what will come after!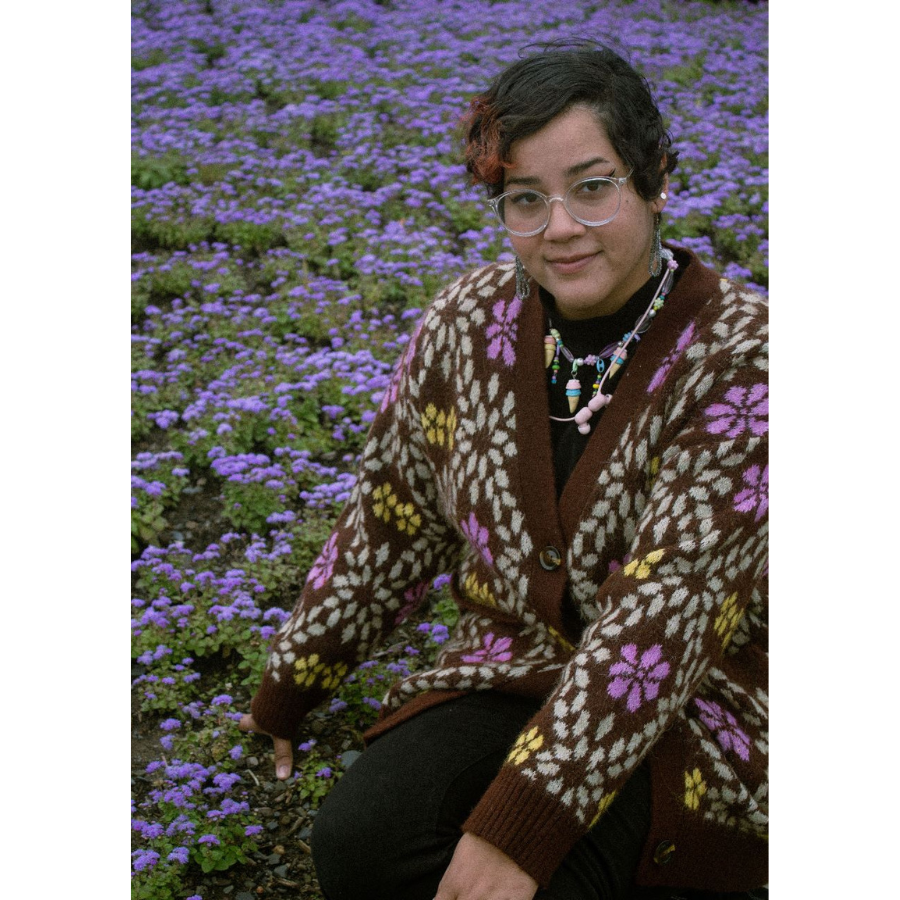 Tour Ambassador
Shayra Feliz
she/her
Hi there! I'm Shayra Feliz, and I'm currently in my second year of the 3D Digital Design program. I'm an illustrator who absolutely loves bringing stories to life through animation design and conceptual art. I've been obsessed with 90's cartoon television since I can remember and how storytelling can convey emotions and ideas in such powerful and colorful ways is something that still fascinates me to this day.

Choosing NBCCD was an easy decision for me. This college is renowned for its comprehensive art and design programs, and it embraces diversity and inclusivity. It's a place where artists from all backgrounds can thrive and create meaningful connections. The opportunity to learn from experienced faculty and access state-of-the-art facilities made NBCCD the perfect choice for me.

When it came time to pursue my formal education in 3D Digital Design, I knew that I wanted an immersive and enriching experience. That's why I chose to come to NBCCD as an international student from the Dominican Republic. But one thing I never expected was the artist community at NBCCD to be so welcoming. It's truly been amazing to see my skills grow and to gain the confidence to try new things surrounded by people who understand me and share the same passion for art.

I absolutely love being part of the NBCCD community. The support from both my teachers and fellow students has been incredible. It's pushed me to keep learning and improving as an artist and I can't wait to see where my love for illustration and animation takes me next. I'm so grateful for the experiences and knowledge I've gained here. It's truly been a dream come true!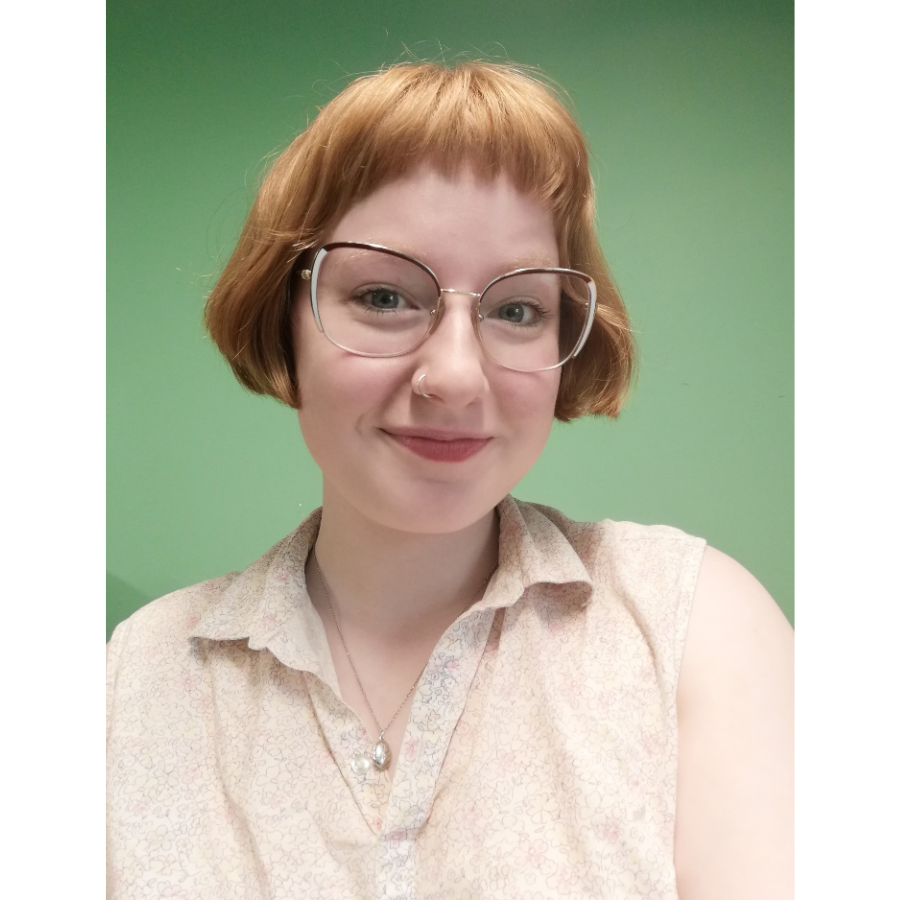 Tour Ambassador
Sophie Brander
she/they
My name is Sophie and I am a first-year Fashion Design student this year. I learned about NBCCD and their fashion program in middle school when I was just beginning to realize my passion for sewing and design. Initially, I was worried that I wouldn't be able to make a career doing what I love, but NBCCD made my goals so much more achievable!
I really admire the structure of the Fashion Design program, in its commitment to teaching sustainable practices and the size-inclusive, made-to-measure approach to constructing garments. I just completed the Foundation Visual Arts (FVA) program in April and found my year in the program to be incredibly valuable in helping me learn the most fundamental elements of art and design that will continue to help me improve in my art as I work and learn in the diploma program.
FVA also allowed me to make friends with students going into other studios, and get involved with the school more. I joined our Student Association this past year as a studio representative for FVA, and will continue to work with them now as vice-president for the 2023-24 term. It has been an amazing opportunity to get to know the school's community and help advocate for the student body.