As featured in The Gem, by contributor Dee Wilkie, with photography by Lance Kenneth Blakney: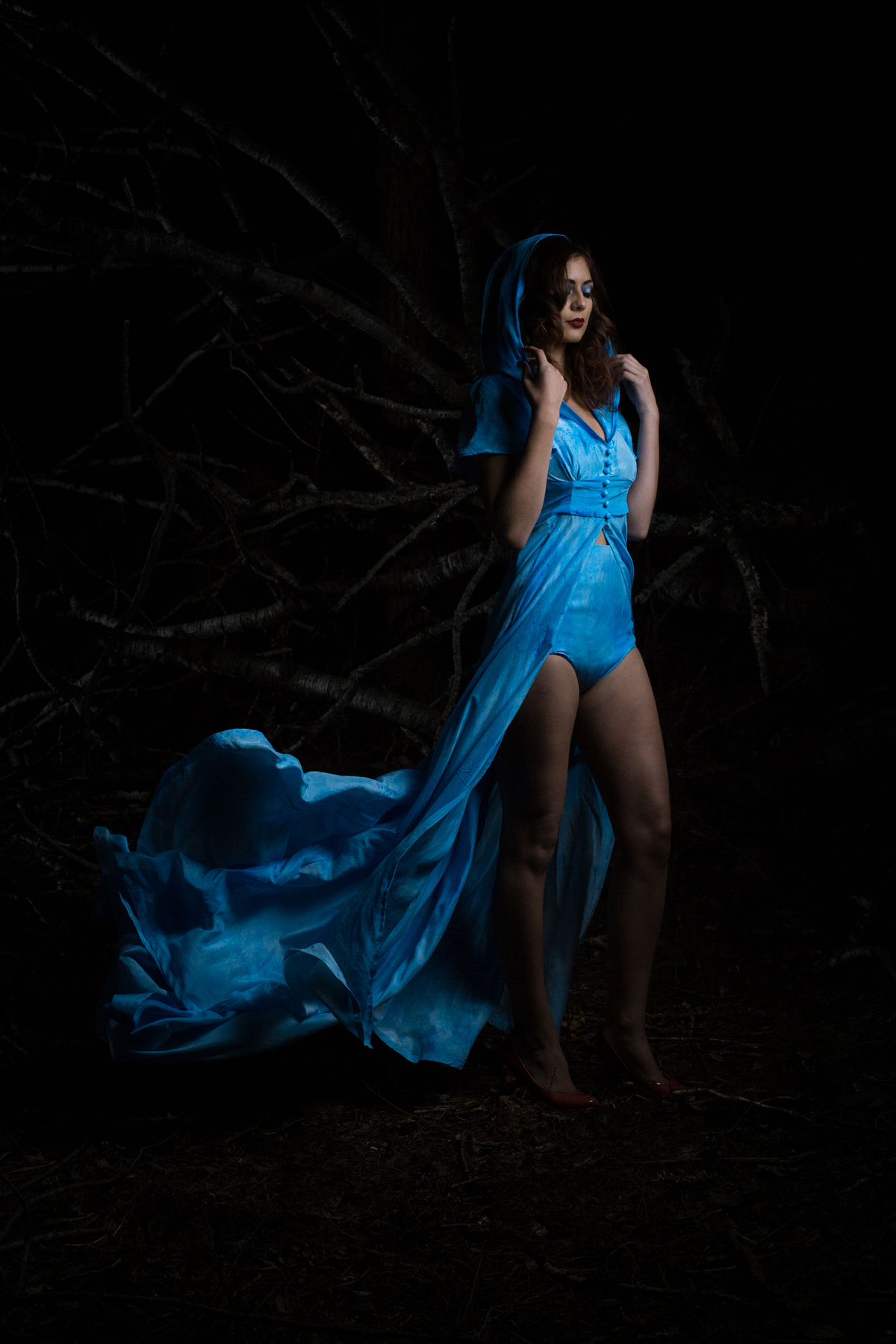 I remember the exact moment that I decided I was finished feeling sorry for myself. Instead of waiting for an opportunity to come to me and my creative peers, I was going to make that opportunity come to us.
In the Spring of 2015 I sat in my living room, scrolling through my Instagram feed, becoming increasingly jealous of other startup businesses around me. For years I told myself it was because I lived in a small city, but as I sat scrolling through the feed, I saw companies headquartered in Nova Scotia and New Brunswick who appeared to be killing it creatively. I hated that I felt envious of other entrepreneurs who were making their dreams a reality. I knew that these ugly feelings had the potential, however, to be turned into something beautiful. This led me to my first major collaboration and is a project that many people still mark as my creative debut.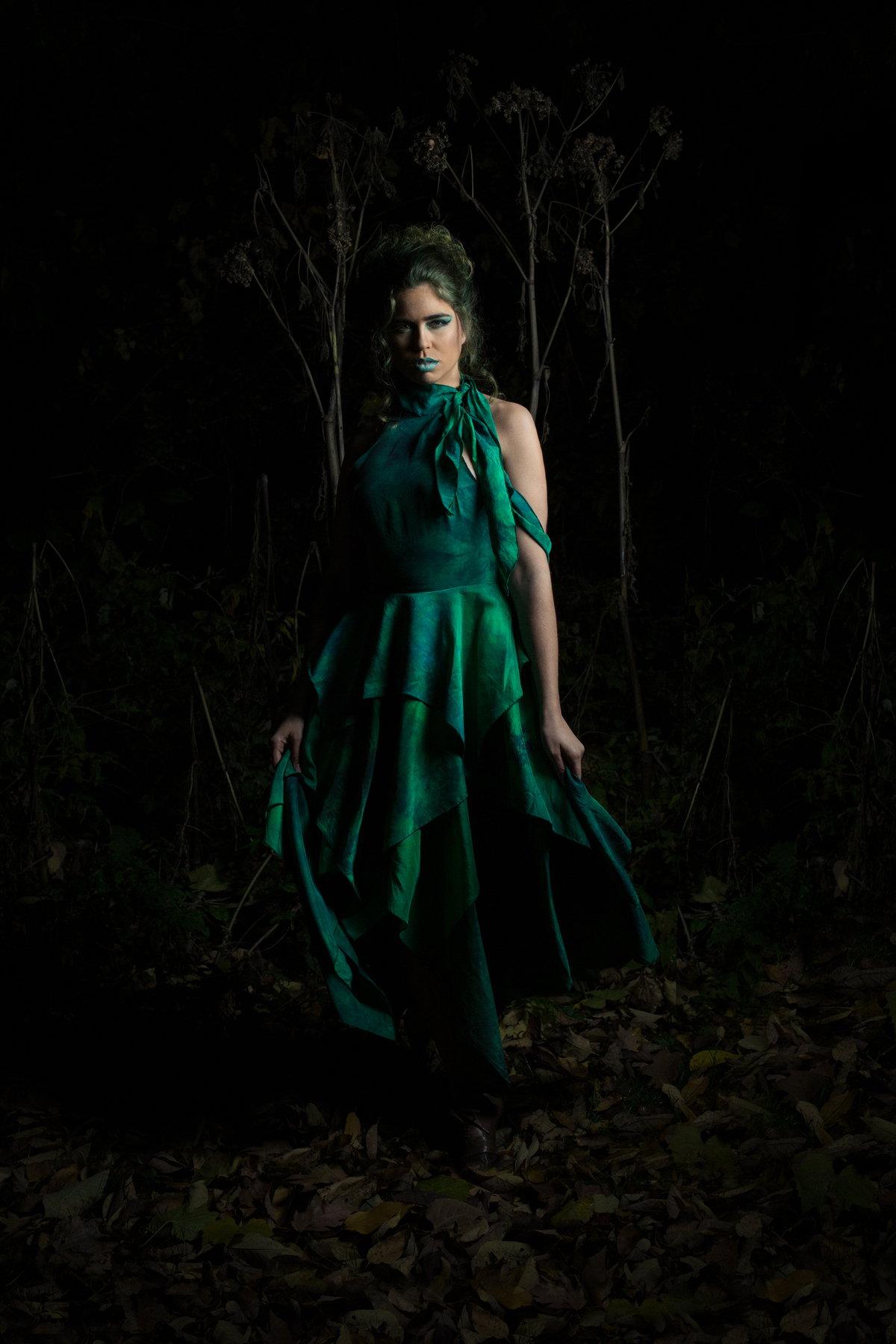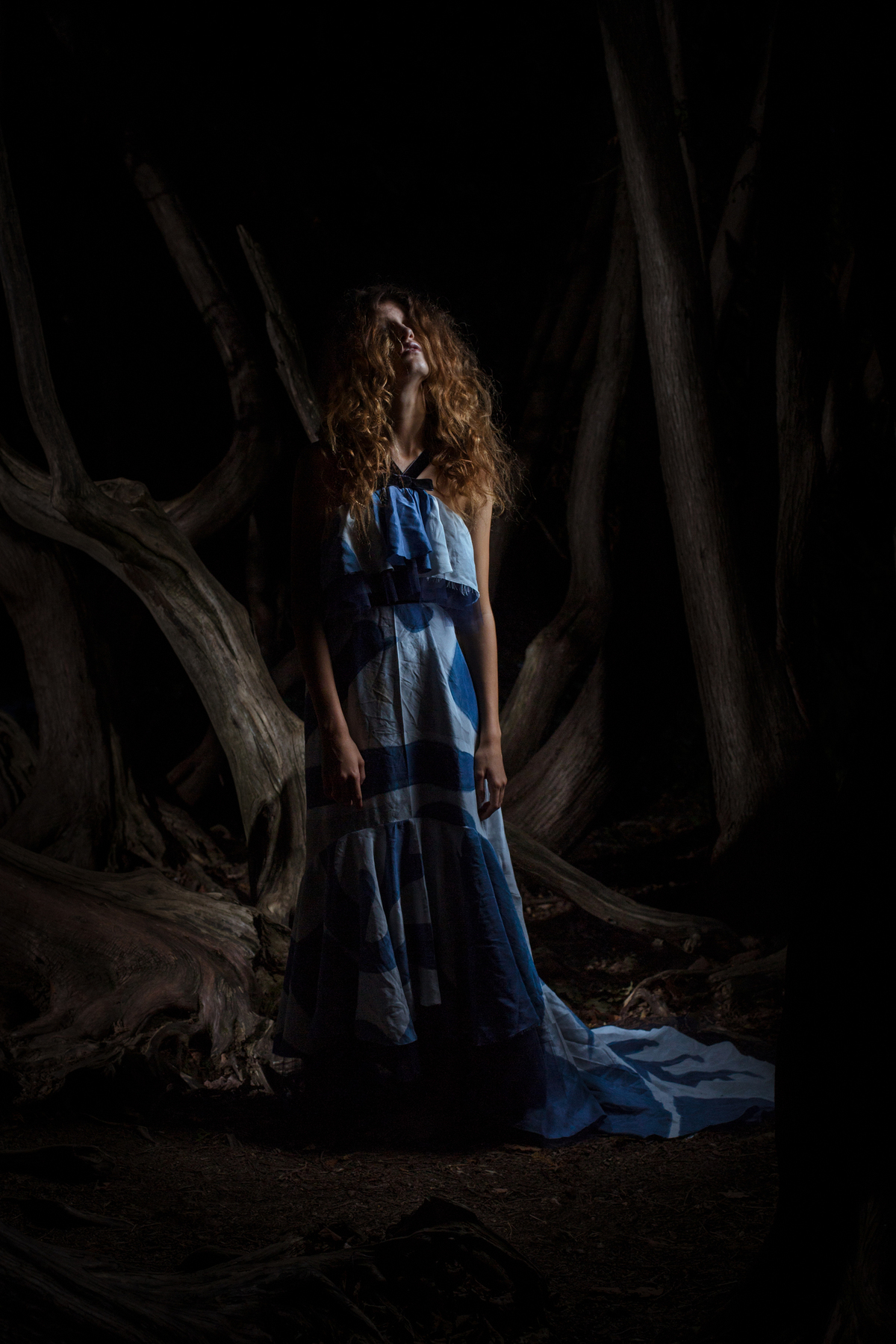 I wanted to turn my envious feelings into a high fashion photo shoot. My plan was to dye a very dramatic, very long piece of silk, and then ask a fashion designer to sew a dress with it. I started thinking about all of the designers I knew and sent messages to almost everyone I could think of. I asked the ladies who worked at the local Fabricville to recommend designers, and I asked the head of the NBCCD Fashion department, Joanne Venart, to send out an email to grads and current students.
After months of networking, coffee dates, and a bit of luck, I had my creative team, featuring designers Adrienne Goodine, Bronwen Robbins, Michelle Duncan, and Alexandra Keely MacLean.  By this time, I also knew that I didn't want to make only one piece about envy, but an entire series featuring the seven deadly sins: Wrath, Envy, Lust, Greed, Sloth, Gluttony and Pride. This was no longer going to be only one dress…this was going to be a series and it was going to be BIG.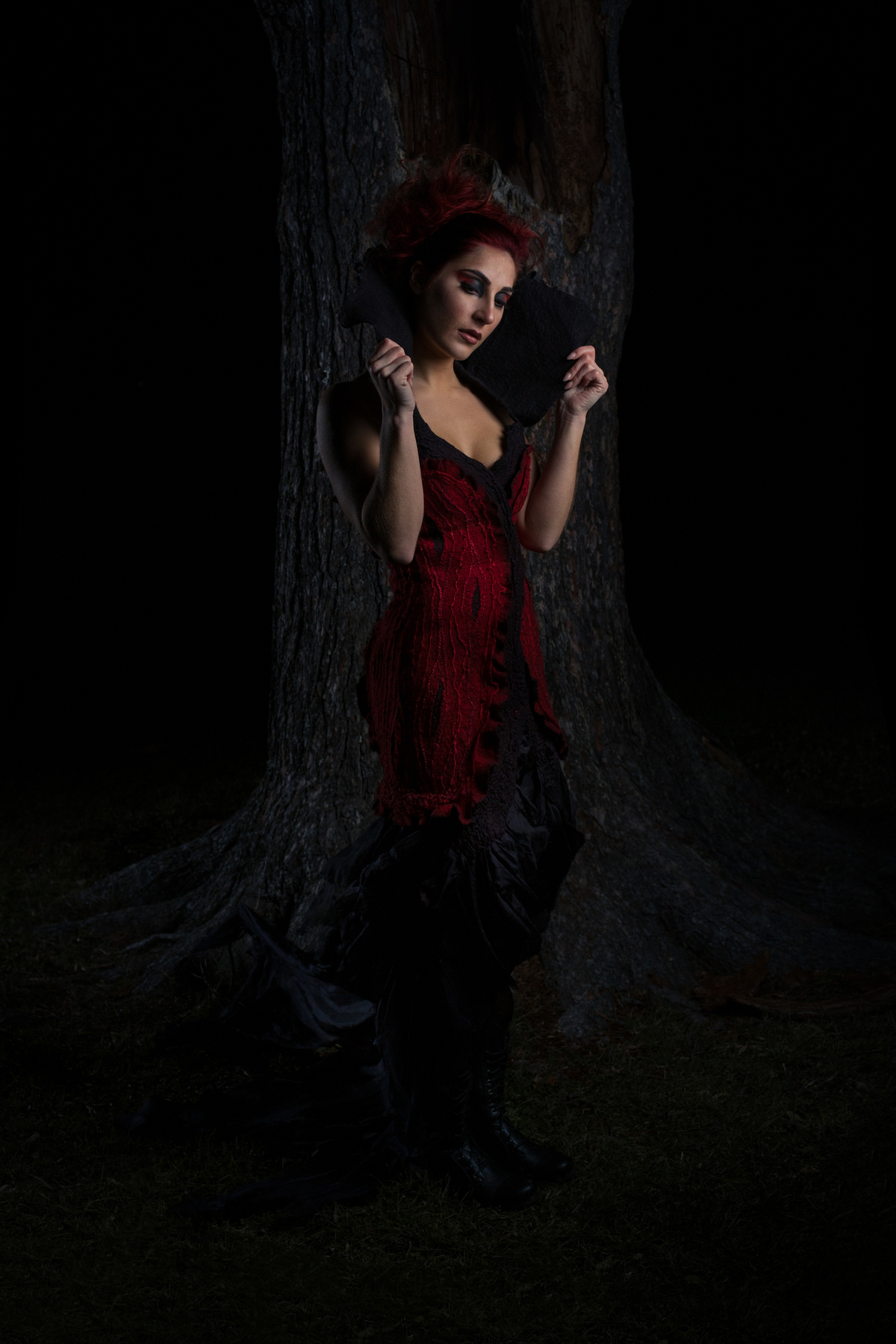 Over the next few months I started dyeing meters and meters of silk Habotai and Dupioni. I dyed the silk in seven different colors, each representing one of the seven deadly sins. When each of the designers had their concepts nailed down, designs sketched out and hand dyed silk from me, they were off to the races! I scouted models for each look and found a very talented photographer, Lance Kenneth Blakney, who photographed the looks in Fredericton's Odell Park. I also had an amazing hair and makeup team come on board, who brought each look to the next level. Thankfully we were picked up by The George Fry Gallery where each gown and accompanying photograph, were showcased a month-long exhibition.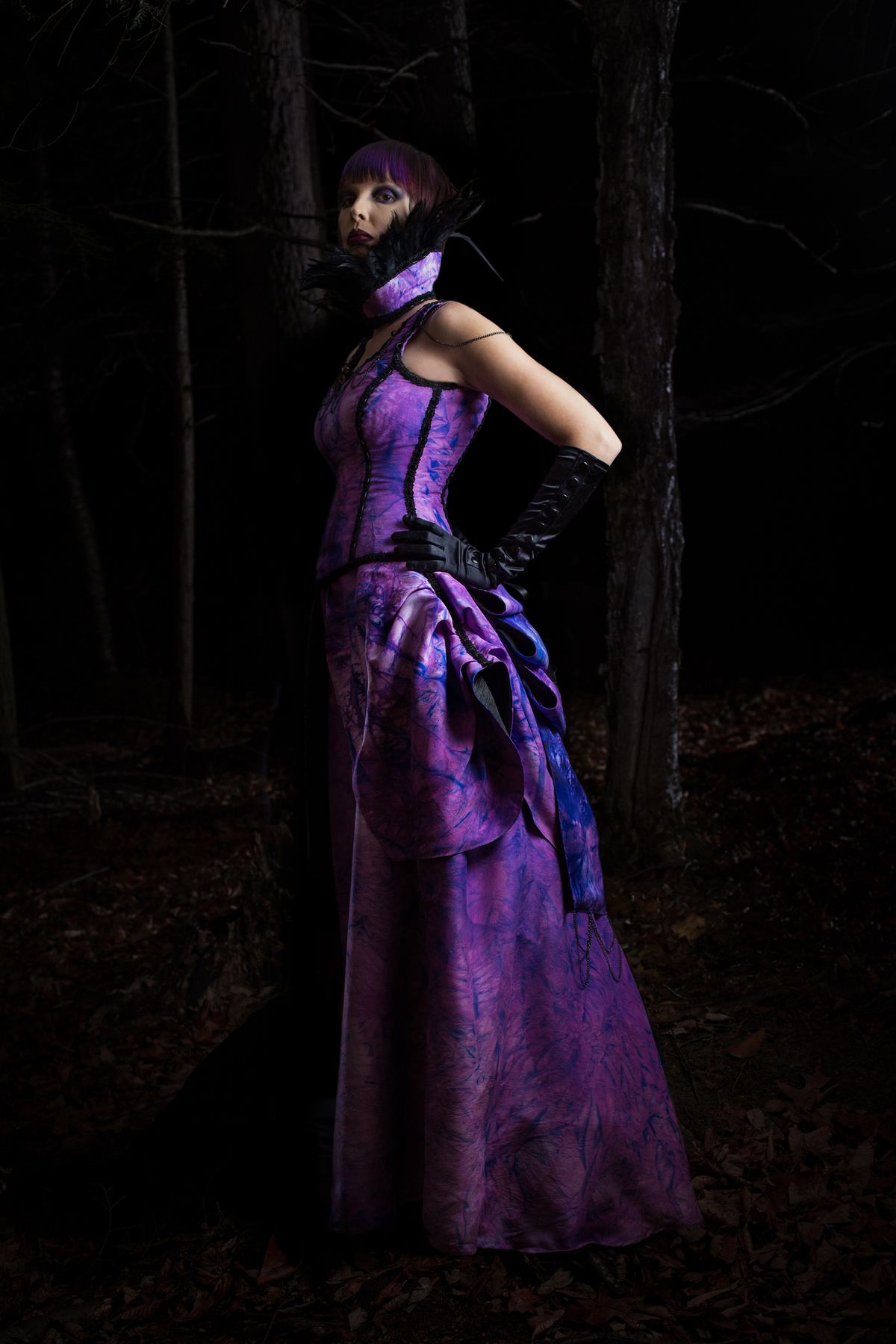 After being featured on CBC news and having a very successful gallery opening, people started to take me and my work more seriously. What is crazy, however, is that without all the talented people around me, my work would not have been half as impressive as it was. Seven showed me the power of collaboration and it has become the 'secret sauce' to my business. Because of Seven and countless other collaborations, my network has expanded, my work has seen growth, and my brand, Dee Silkie, was elevated in the public eye.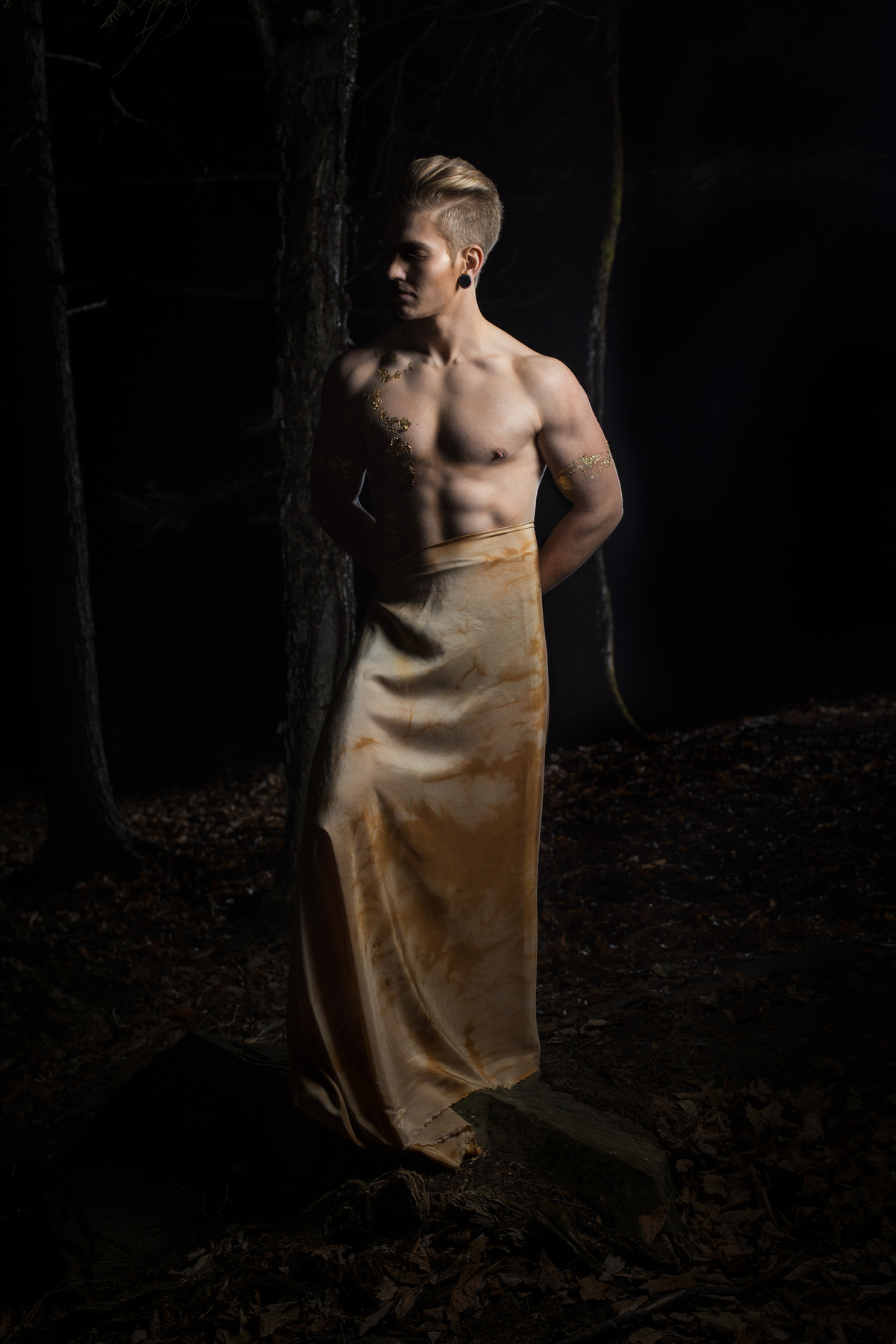 To check out more of my collaborations, and to see more of my work, visit:
deesilkie.com
@deesilkie