The line between artist and administrator has never been so blurry than in Felt/Mixed Media Artist and Craft NB Executive Director Alison Murphy.
Alison the artist was born in her father's studio. Touching his brushes, his palette, and his creativity, she developed a love for colour and for collecting. After graduating in 2004 with a Diploma in Fine Craft: Textiles (now the Textile Design, Diploma) from the New Brunswick College of Craft and Design (NBCCD), her focus fell for many years on needle felted artwork. All the while she collected found objects: bones, rusty metal, scraps of cloth. After attending the SOFA (Sculptural Objects & Functional Art) Exhibition in Chicago, Alison was inspired to bring her felt and her objects together.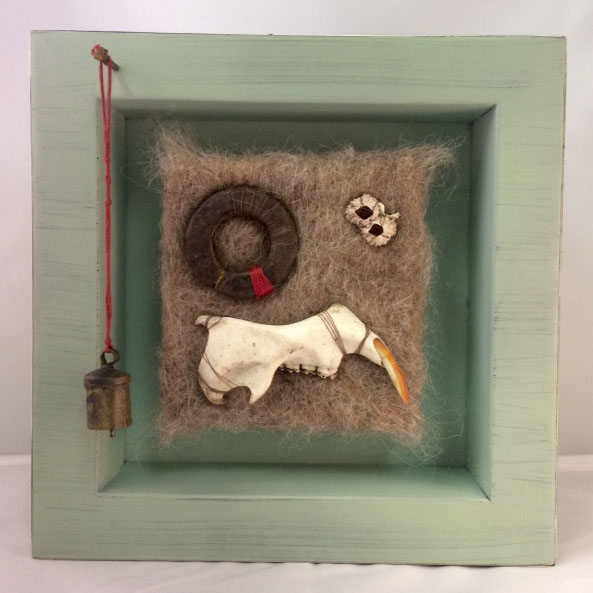 In the bits and swatches of time she finds to be in her studio, Alison makes stunning artworks. From "Spill", a felt and mixed media series inspired by the 2010 BP Oil Spill, to "Traces", a masterful placing of found objects, Alison explores the relics we leave behind. "I've been collecting these funny things that I find in the woods," she says, "because I'm curious about the things I'll leave behind – the stitch marks or the pieces of fabric that will just be traces of me. But also the things like the bones and the feathers that the animals have gently left on the landscape that are traces of them and the lives that they had."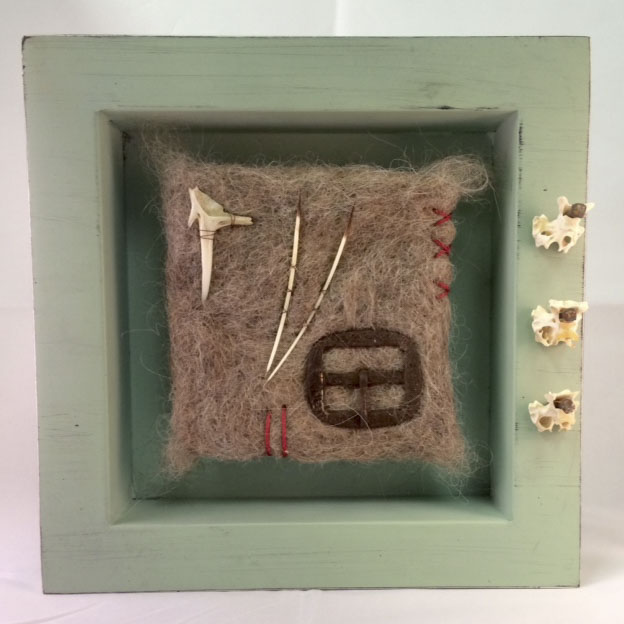 Astonishing that she can find time to create while simultaneously raising two vibrant daughters and lighting the charge behind an important non-profit organization. Craft NB is a support system for craftspeople, creating opportunities for professional development and cooperative community in equal measure. They work to increase the profitability of craft-based businesses through entrepreneurial workshops, craft festivals, exhibitions, and other opportunities that connect makers to buyers.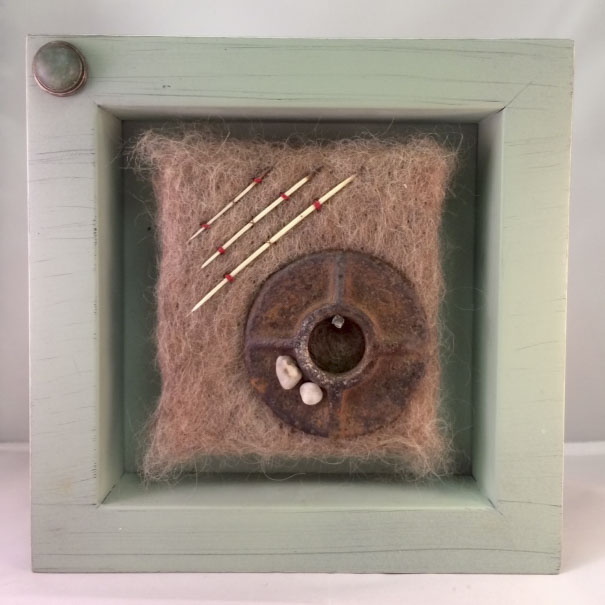 Though the organization was facing systemic administrative difficulties due to high staff turnover, Alison's intuition told her to accept the position of Executive Director. With a strong artistic backbone, an Applied Management degree, and a Diploma from NBCCD, she was uniquely prepared to face the challenge. Craft NB (then the New Brunswick Crafts Council) had seen eight Directors in the previous ten years, and thus suffered from a lack of consistent vision and mistrust from the craftspeople it was meant to represent. "I was basically handed the key and told to figure it out, and the staff that had been there quit weeks before so there was no training," Alison recalled.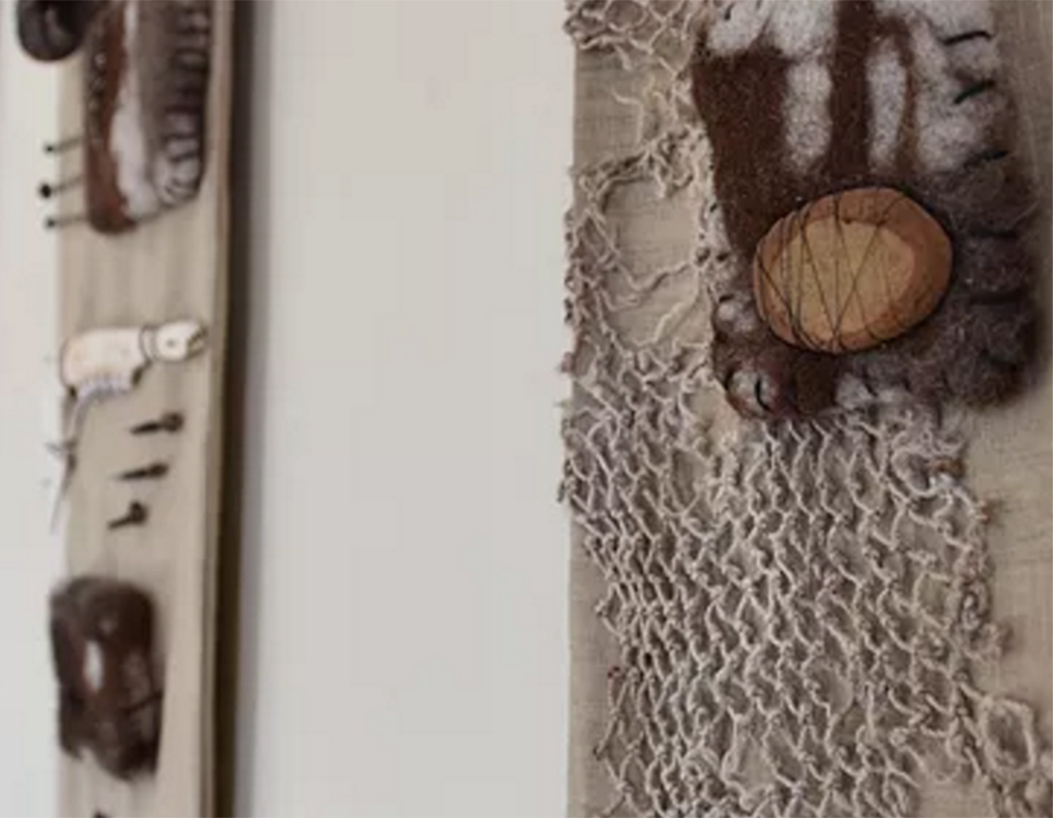 Phenomenal groundswell has occurred since Alison stepped in. Pulling keen people towards her has always been her best technique for action. Gradually trust returned as members became more active and new members joined forces. Optimism now pervades the Board of Directors and the membership alike. There has never been a better time to get involved, with remarkable opportunities for both production and exhibition-based craftspeople.

One such program, the Beneath the Surface: Fundy National Park Residency, provides artists with a chance to commune with nature while connecting with other artists, scientists, and interpreters. Over half of the participating artists are NBCCD alumni, students, or faculty.  Alison identifies this residency as a great example of how she is able to use creativity in her administrative role. Through the Banff Centre Leadership program, she is learning to put more focus on the atmosphere and character of Craft NB, designing it to be as vibrant as the people it represents.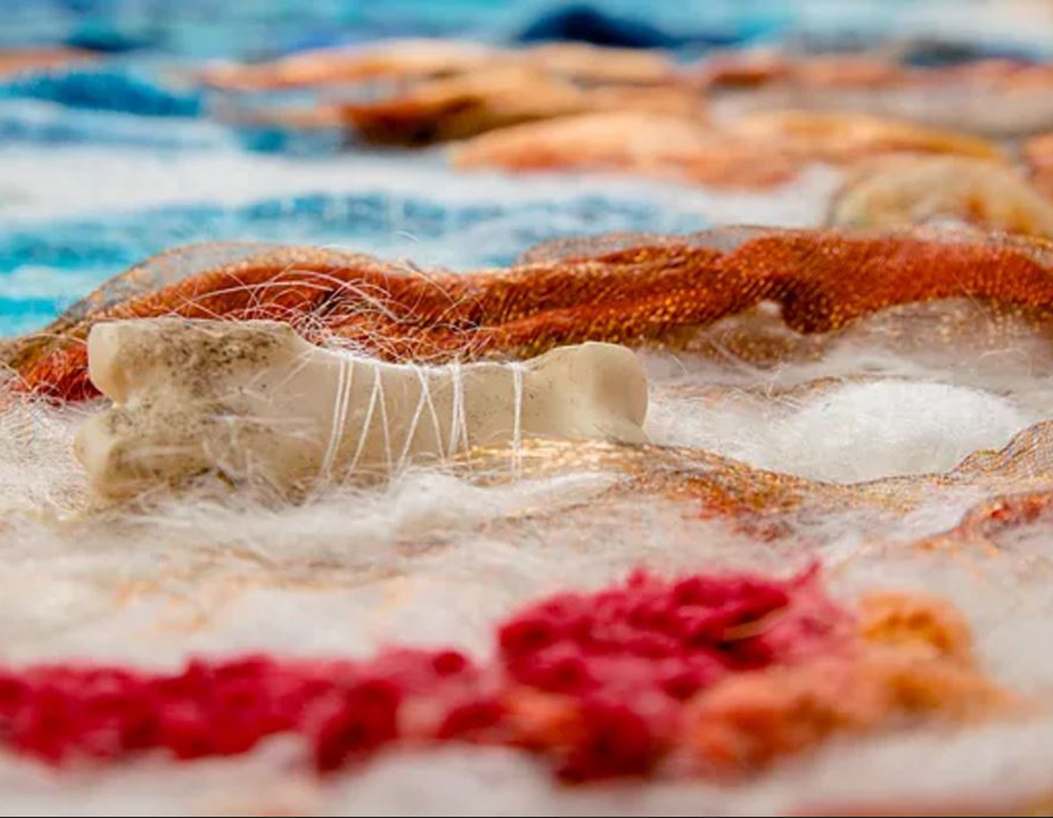 With the courage to pull a floundering organization up out of the crashing waves, and the creativity to transform an oil spill into a work of art, Alison Murphy is crafting a beautiful legacy. The traces she leaves on the culture of New Brunswick will long be felt by our community.
-Allison Green, NBCCD Textile Design Alumna & Mixed Media Artist