Melissa LeBlanc has found what many of us aspire to have – an ideal balance.
Two days of every week, she has her hands in the mud, conjuring expressive animal characters from blocks of inert clay.
Three days of the week, she teaches in the Diploma in Ceramics at NBCCD, pulling the best and most sculptural work from her students, while learning so much about clay from their experimentations.
Weekends she spends with her family: her partner, chickens, cat, and dog. They explore and collect ideas that always find their way back to her work.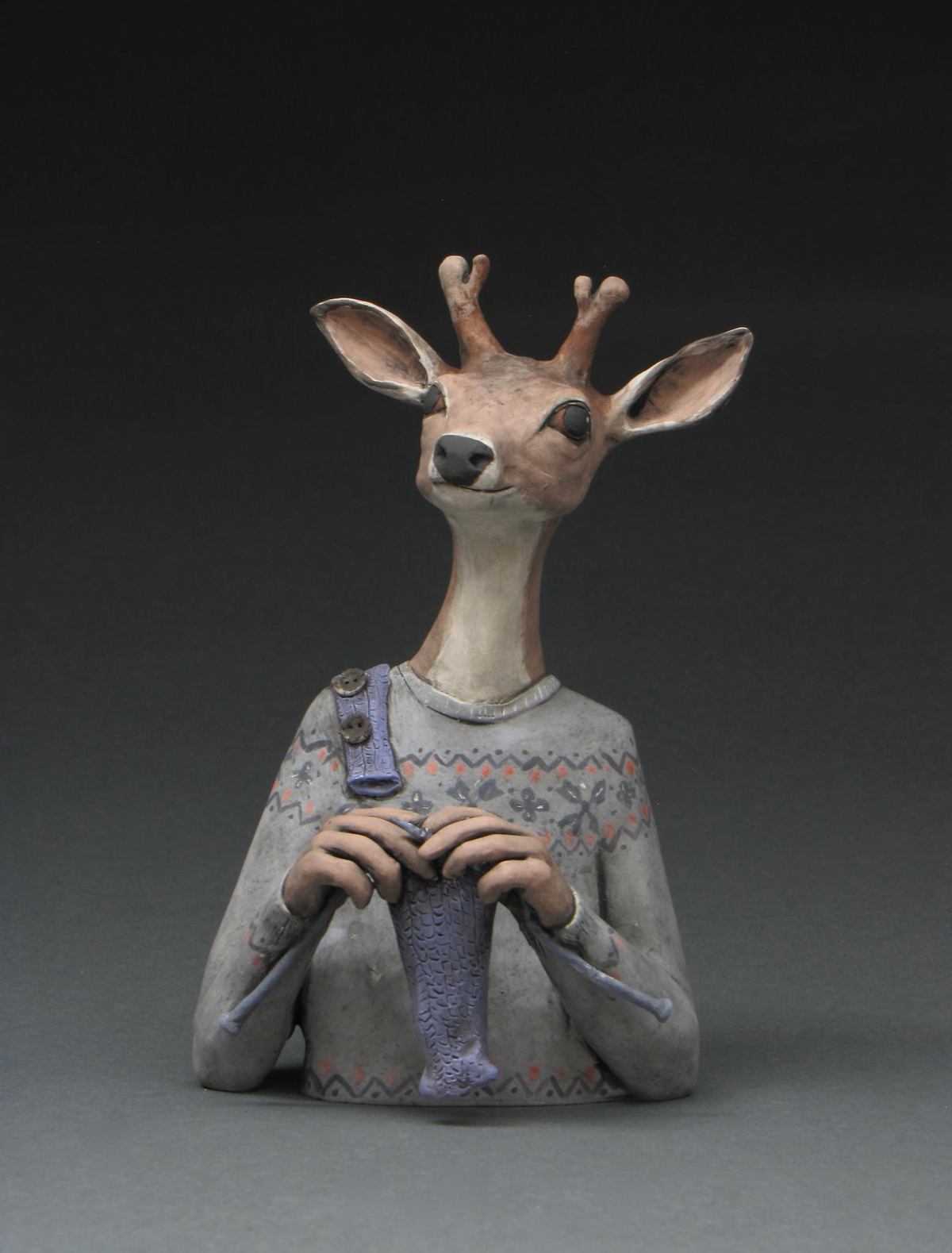 This balance comes only after many years of juggling for the right mix. After putting four years into a university education, first in social work and then in fine arts, she had a chance encounter with clay. She gave herself to it fully, and after an apprenticeship, she moved on to NBCCD to learn the technical pottery skills of production and kiln-firing.

The educational components on "production" in the Ceramics curriculum added a great deal to her sculptural practice. Because of the entrepreneurial focus on selling one's own work, she learned to create a range of smaller, more accessible sculptures, and to make collections of similar creatures while adding her own creative flair to each one.  Her time in Graduates Studies (now called Certificate of Advanced Studio Practice) helped to lay the groundwork for her now-thriving clay art business.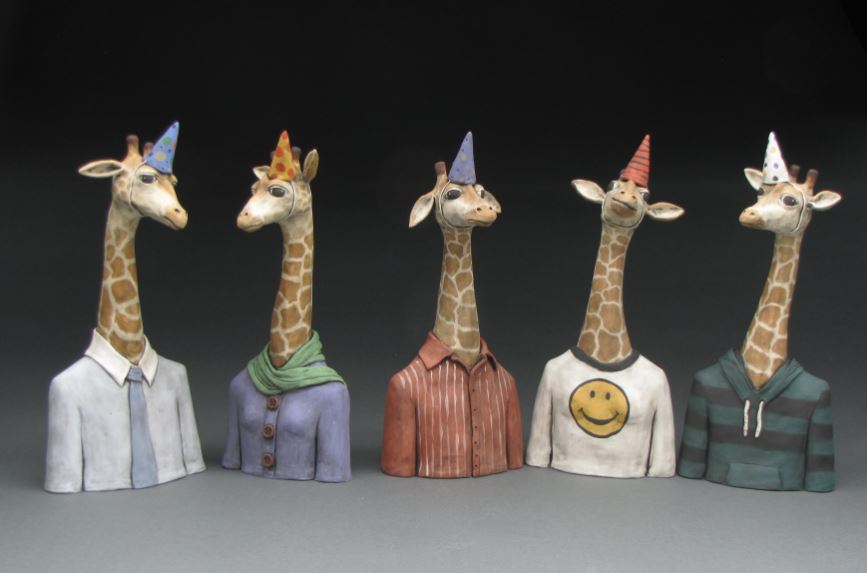 She is exhibited regularly and in 2013 received a Creation Grant from artsnb. Her clay sculptures are carried by Jonathon Bancroft-Snell Gallery in London, Ontario, Buckland Merrifield Gallery in Saint John, and Gallery on Queen in Fredericton. She is happy with this level of representation and the production it requires. "That has really filled up the requirements for making and selling," she says. "I can't make any more without changing completely the way that I work."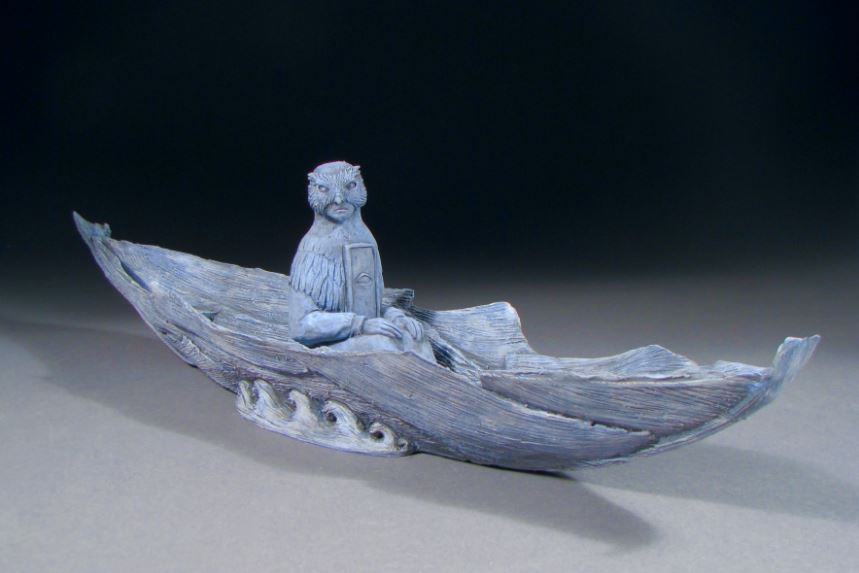 Her work is informed by her past focus on social work, as she is always looking at what is going on behind the eyes. Melissa goes out into the world to collect inspiration for faces, sitting in coffee shops and watching the expressions and postures around her. She applies this to her sculptures, seeking to show the symbolism of the creatures in her ceramic designs. "Sometimes for me it is particularly clear," she said. "I've had an experience on a personal level with a weasel. There was a weasel that came to visit and killed all of my chickens, within two weeks, one a night. So I made the weasel sculpture a robber with a bag, with the chickens in the bag and a little 'x' to the eyes. So that fit well with my idea of symbolism."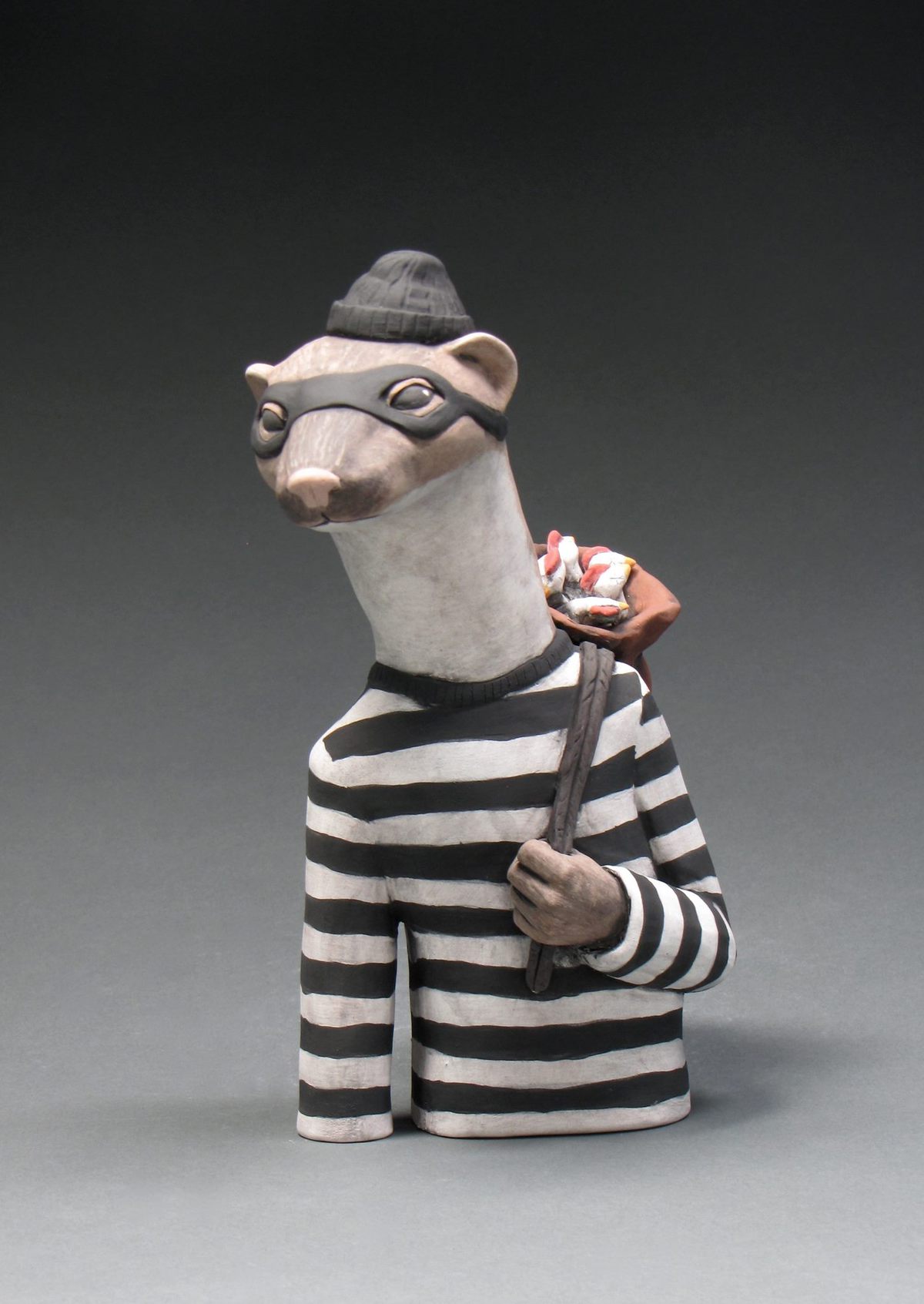 Being content and comfortable has allowed her creativity to flourish in her peaceful lifestyle. Her work, on the other hand, is innovative and pushes the boundaries between human symbolism and the connections we have with the animals in our world. Ceramics is an especially malleable medium, requiring both a strong hand and a light touch to bring the forms to life. Melissa is a brilliant claysmith who bring out expression not only in her animals, but in her students as well.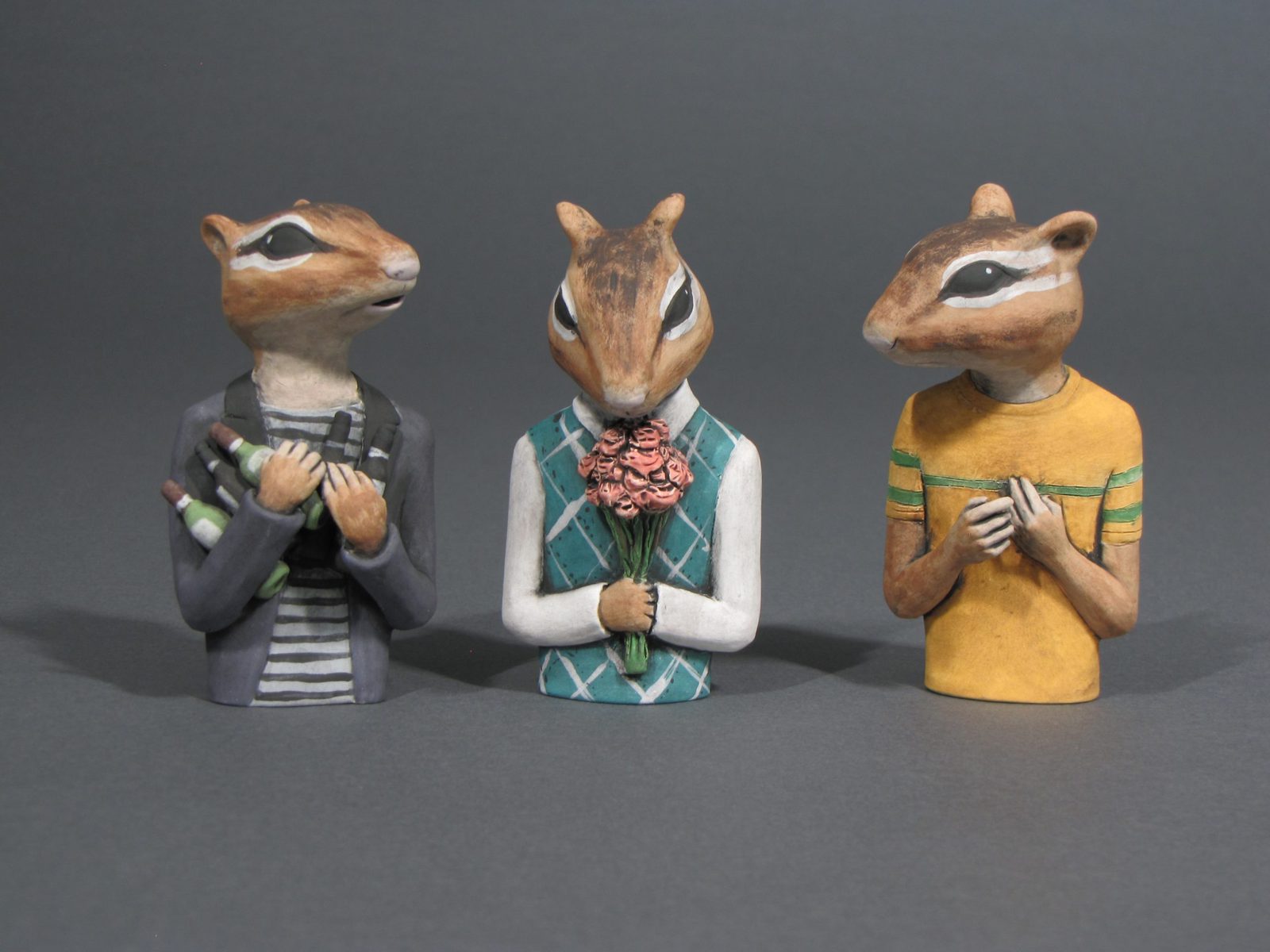 You can be one of those students – apply now for the 2-year Diploma in Ceramics.
– Allison Green, NBCCD Textile Design Alumna and Mixed Media Artist