Kelsey Schroeder, new graduate of the Photography Diploma, wasn't even out the door before she was in high demand as a fashion photographer and content creator.
She did not wait to graduate to start building her business and she did not wait to have a career handed to her on a platter. She plunged headlong into blogging and social media, a proven method of establishing a solid presence both on and offline: "I like to stay on top of things so I'm always trying to think of content I can be creating, or sometimes I'll have an idea for a shoot come to me and I'll make that happen."

Kelsey Schroeder in the Photography studio with Instructor Noel Chenier, Photo by Bang-On Photography
Before she had crossed the stage she had already worked with local companies including Tilleul, Wasted Fashion, Beauty by Autumn Smith, Modern Komfort, Envy, and Makeup and More by Kyra Dawn. She is probably best known for her photography for Wear Your Label, a clothing company with the noble aspiration of ending the stigma around mental illness. While still a student, she traveled to Los Angeles with the up-and-coming company to shoot their summer look book.

Photos for Wear Your Label by Kelsey Schroeder
"When I started out I thought that weddings and photographing families and couples was the only route that I could take as a photographer in New Brunswick," she said. "I love capturing emotion and telling stories in that way, but fashion photography really has my heart, and NBCCD helped me figure that out."
Fashion photography is her great love, but all of her effort building her social media brand has paid off in a hundred different ways. The skills she developed to create engaging content are appealing to brands big and small, and by the time she had passed in her last Photography assignment, she had already landed a full-time position as Media Coordinator for Volvo and Mitsubishi.

Kelsey Schroeder in the Photography studio, Photo by Bang-On Photography
A networking powerhouse and fashion icon, Kelsey seems to move effortlessly from one great opportunity to the next. Behind the scenes, she is always hard at work planning her next project. She has her sights set on working with more international brands and companies, having her own studio, and taking her blog and photography business to the next level. She will build on the solid professional foundation she has already created: "I work with so many amazing brands and local companies – it's the best."

Double Exposure Photo Taken with Film Camera by Kelsey Schroeder
The Diploma in Photography offers a wealth of skills to express any creative vision, but the individual has to put in that next level of commitment to reach their goals. Those students who put in the most dedicated effort in College often turn out to be the most high-achieving alumni. Each student designs their own path, and it is up to them to run with it.
"The photo program is amazing and really rewarding," said Kelsey. "They teach you so much but at the same time, there are so many incredible projects that you get to work on. And you get to put a piece of yourself in them all. If you are lost creatively, they help you get back on track and offer so much support."

Kelsey Schroeder on Graduation Day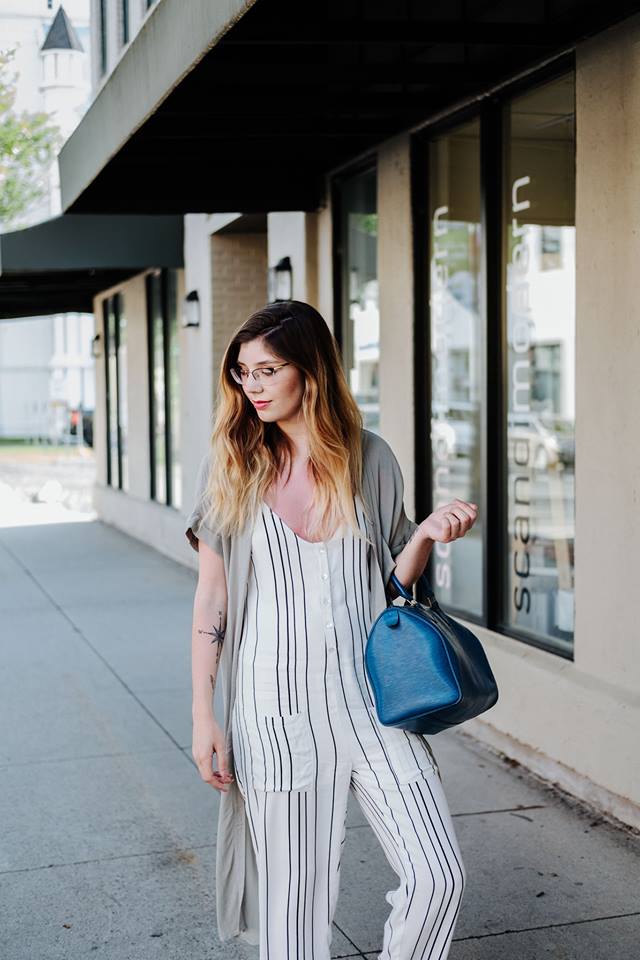 Words by Allison Green. Cover image by Alix Surette.