Emma Johnson, though she grew up in Moncton, has the big city lights in her heart. For her high school co-op, she had the courage to cold call a local seamstress and ask for work, a skill that has benefited her many times since.
"Making connections with people is so important. I would be lying if I said I wasn't nervous, but you've got to do that for yourself. No one is going to do it for you," says Emma.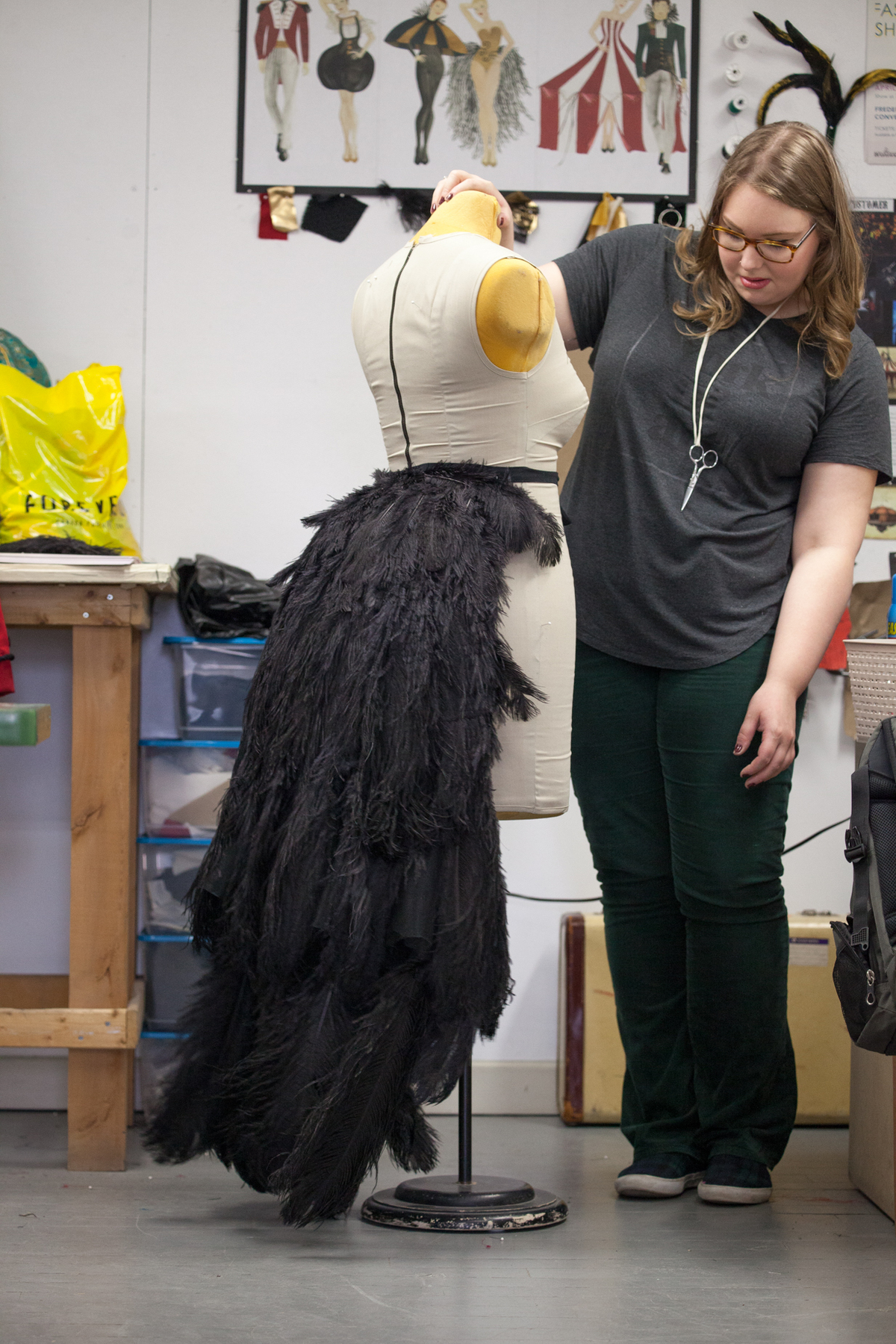 Built into the Fashion program is the option of a five-week practicum during the final spring semester. It puts the power in the hands of students to identify a target employer and secure unpaid work experience. With her signature gumption, Emma called up Canada's National Ballet School in Toronto.
"I wanted to expand my wings," said Emma.
On a conference call, with Coordinating Instructor Joanne Venart quietly cheering her on, Emma secured an internship at the prestigious school. No doubt her inventive collection at the Annual NBCCD Fashion Show sealed the deal. Her cirque-inspired series of spectacular costume garments included a gold leotard, an ostrich feather bustle, and a big top tent dress. Her passion for costuming stems from her interest in creating one-of-a-kind garments rather than executing production lines: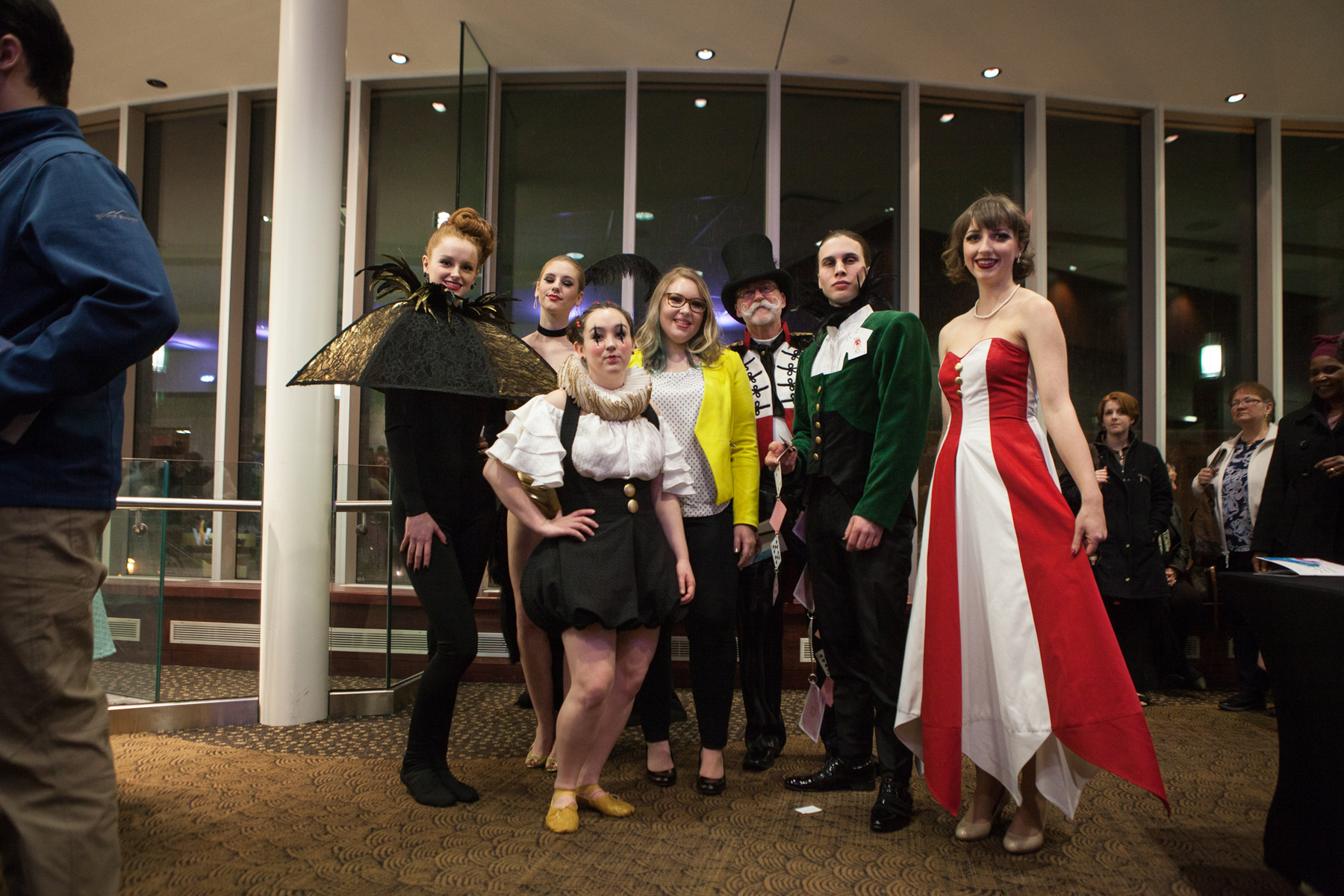 "Costuming is about creating a story. You are doing something new every day. . . I never want to stop learning about this trade. I want to know everything about it."
During her internship, the ballet school held the Assembly International – a meeting of dancers from all over the world. She helped with dressing and alterations of costumes for dancers from as far away as France, Germany, and Cuba.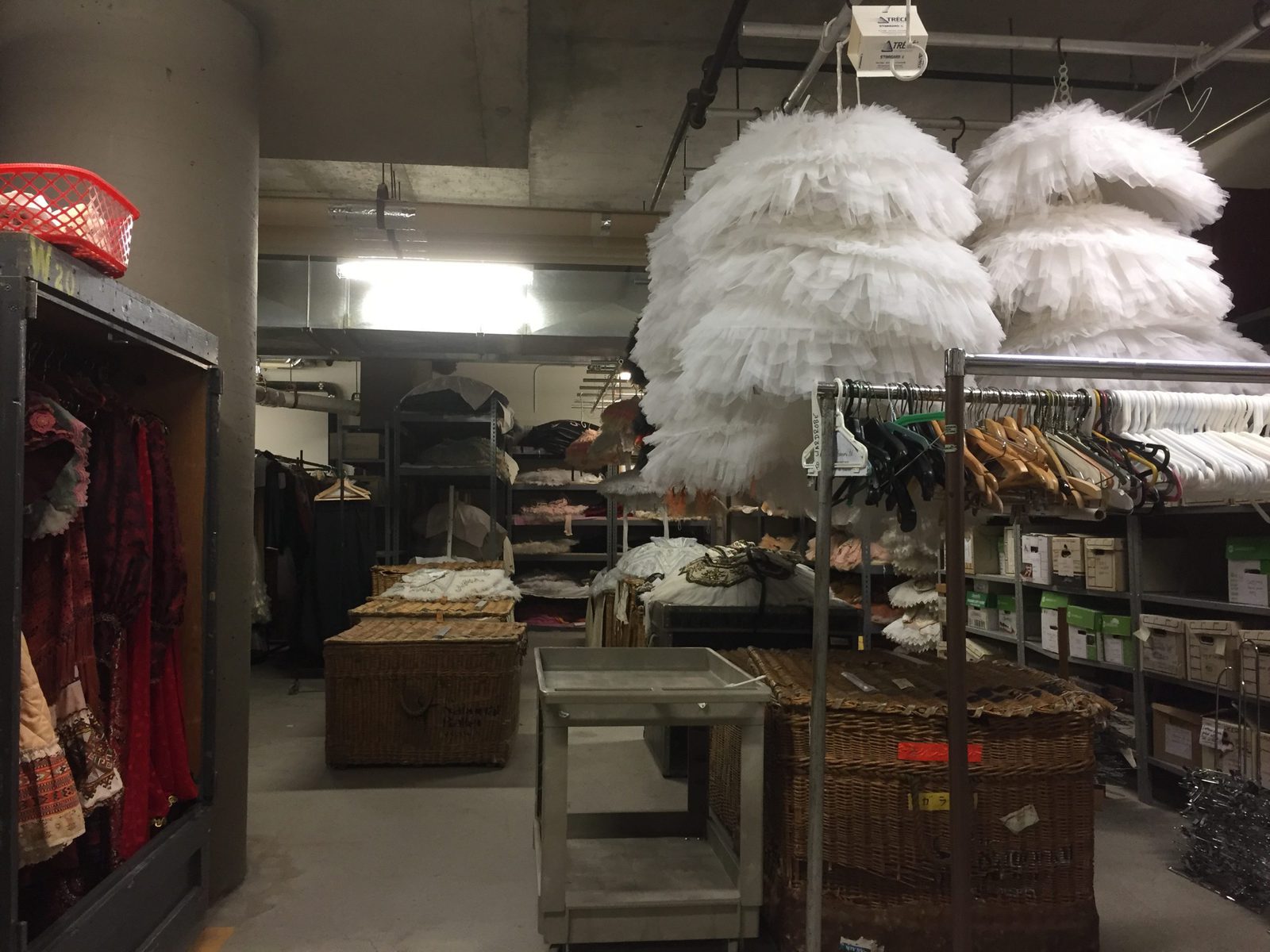 She learned to make a dance leotard from scratch, and a practice tutu with nine layers of stiff tulle – a process that took over 100 hours. Learning these specialized techniques directly from the experts is a priceless experience for a young designer.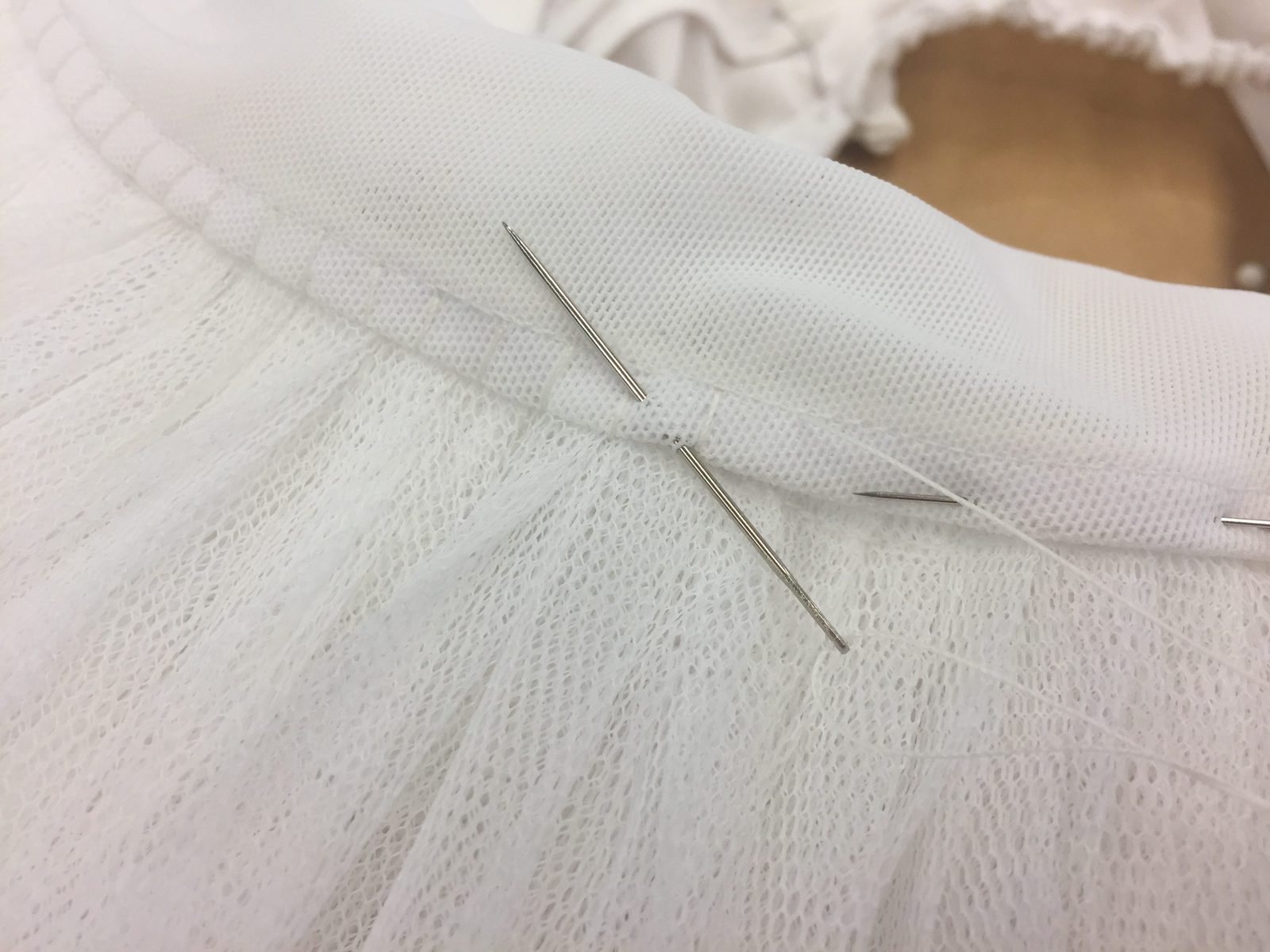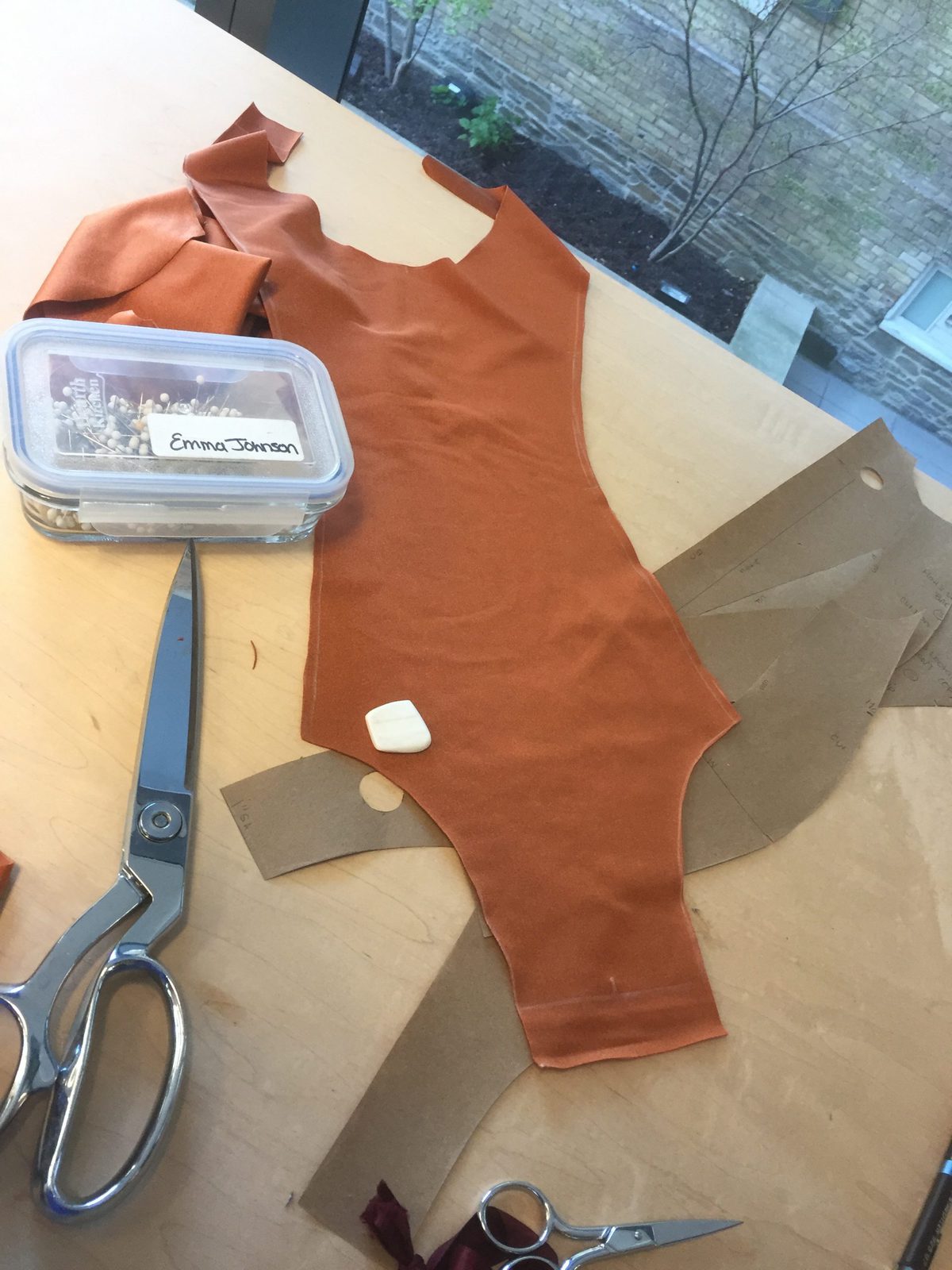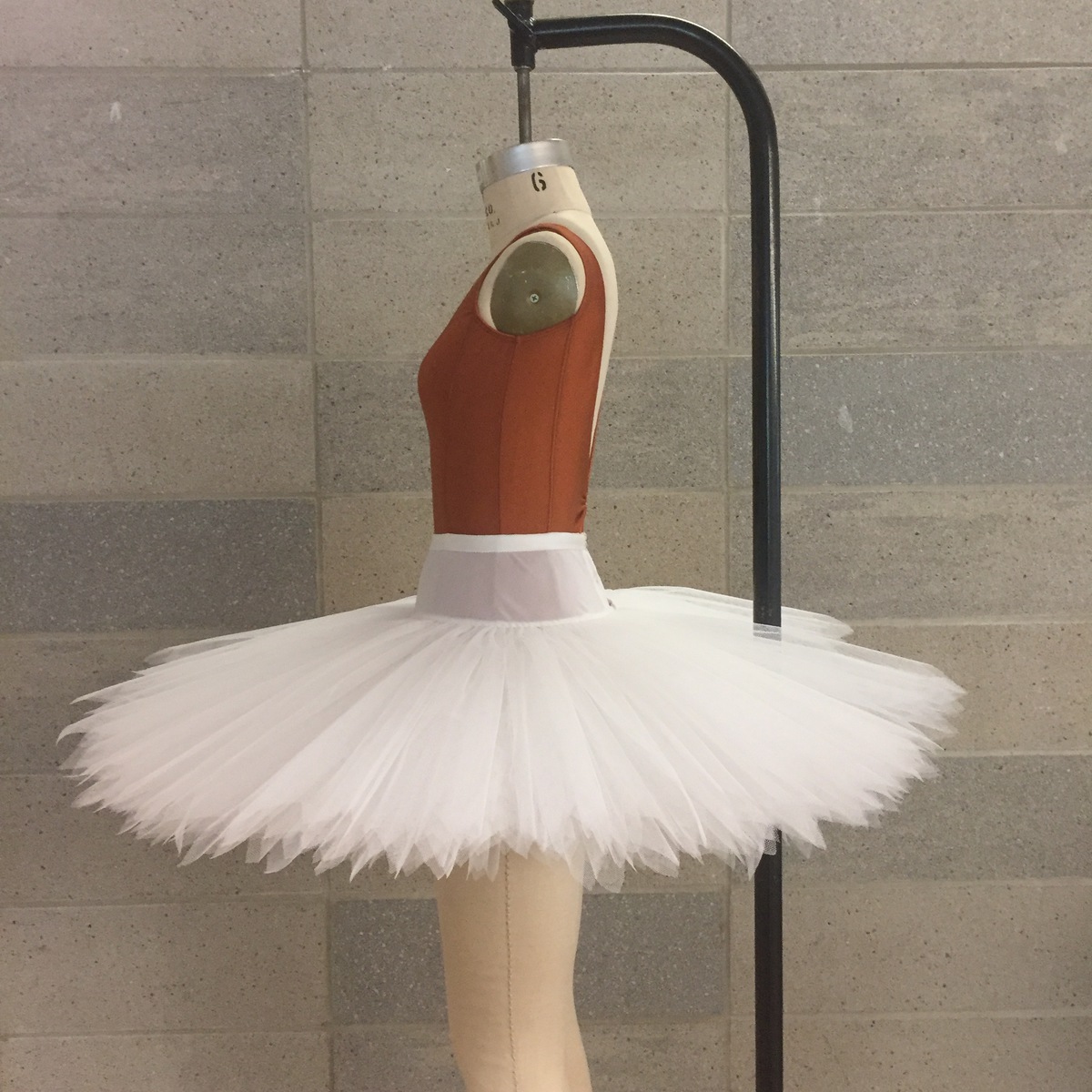 The ballet school was extremely satisfied with Emma's performance, and they have asked her to help out on contract for their year-end performance. During her off-time in Toronto, when Emma could have been resting or absorbing the sights, she instead found other ways to engage with the thriving local fashion community. She assisted with two fashion shows with fellow NBCCD alumna Samantha Brittany; sewing the underwear and flowers for Samantha's piece in Vita: Rise for Water, and experiencing Escape the Runway as a volunteer.
"Samantha told me to dress in black and that I would know more when I got there. I wore black but I was so not prepared. There were so many famous people and the things they wore – you wouldn't even be able to imagine buying in Fredericton."
After her internship, Emma landed herself a tailoring job so that she could immediately return to Toronto. With her position at Levi's, she is able to live in the city and continue making career connections. She secured this job because of her experience with made-to-measure garment construction (designing a pattern to fit the measurements of a specific body) which is the method taught in the Fashion Design Diploma at NBCCD.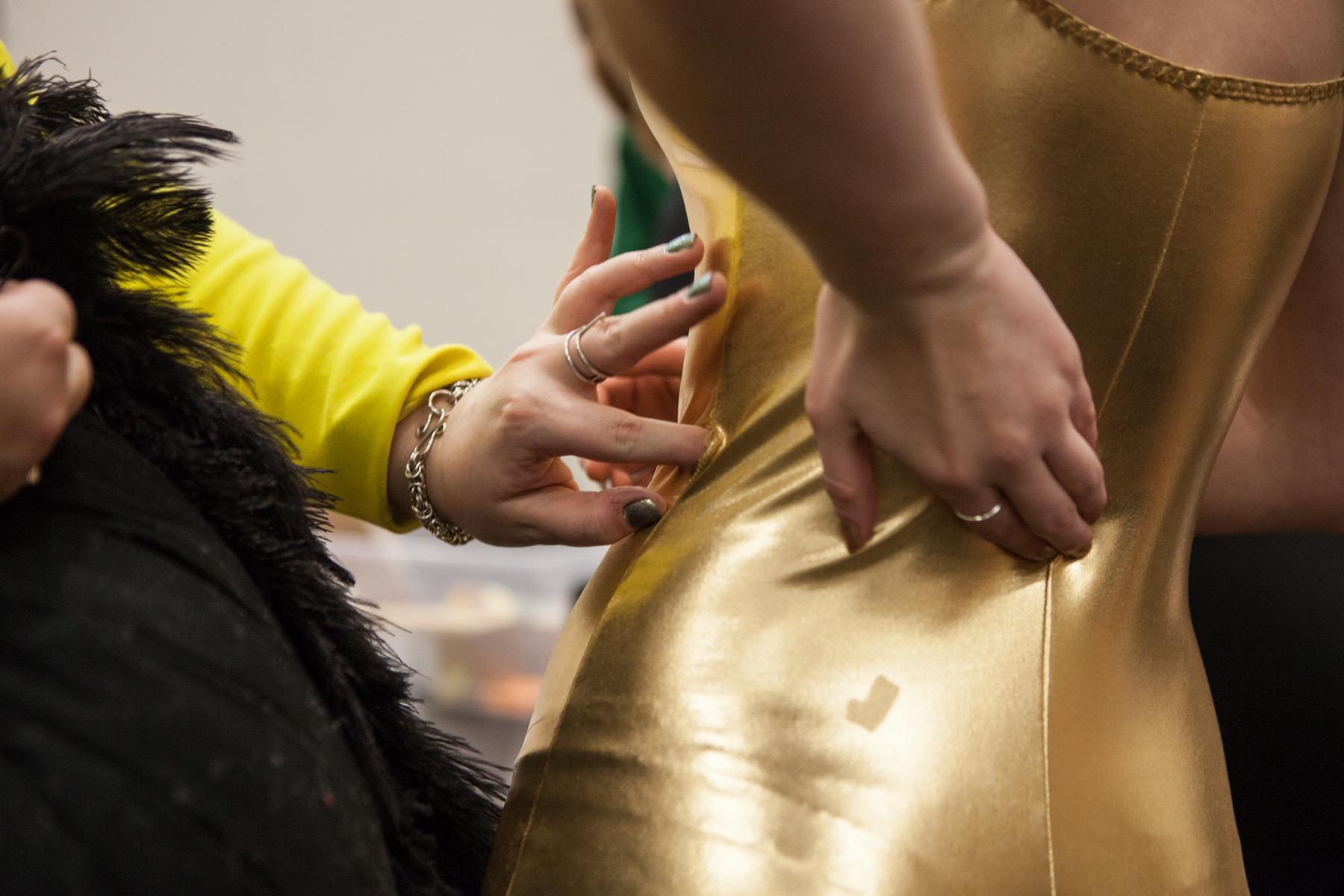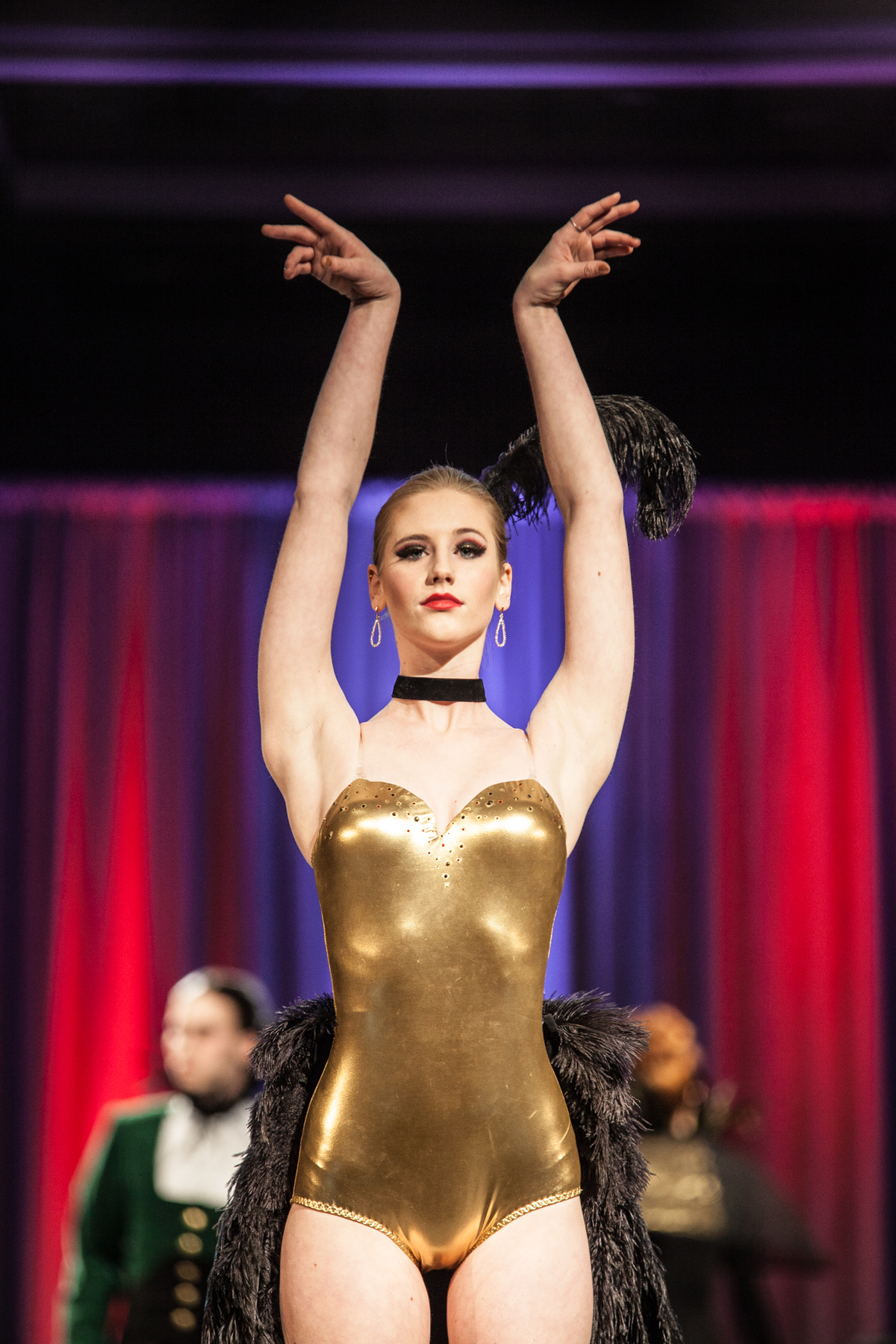 "We are a made-to-measure school," says Emma. "At other schools, they don't learn to fit on bodies, they fit on mannequins. That is not the reality. Not all people are shaped the same."
You might wonder why Emma selected a New Brunswick college, instead of one of the larger metropolitan Universities. Though she did in-depth research on her options, her career goals matched up with the education she would receive at NBCCD.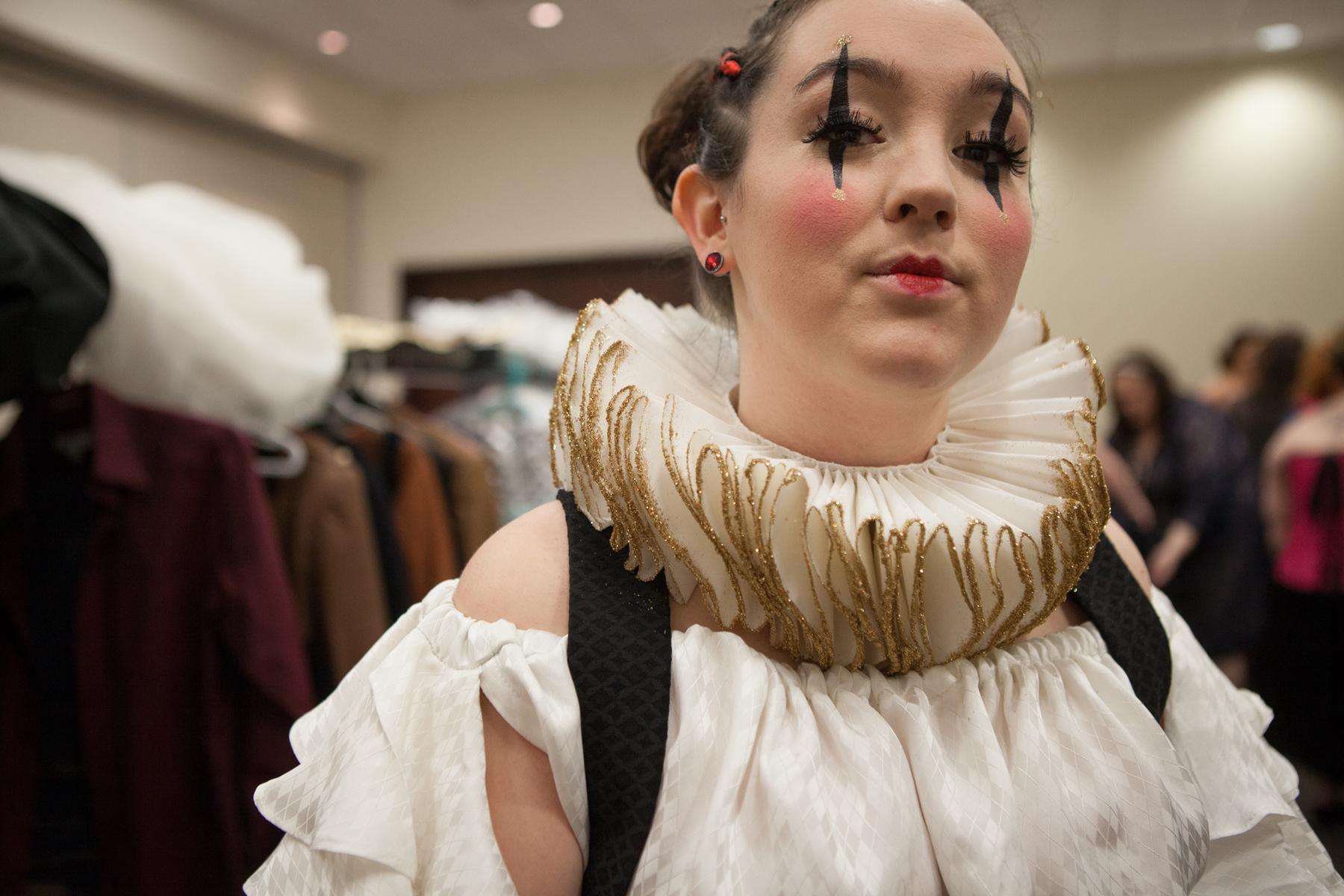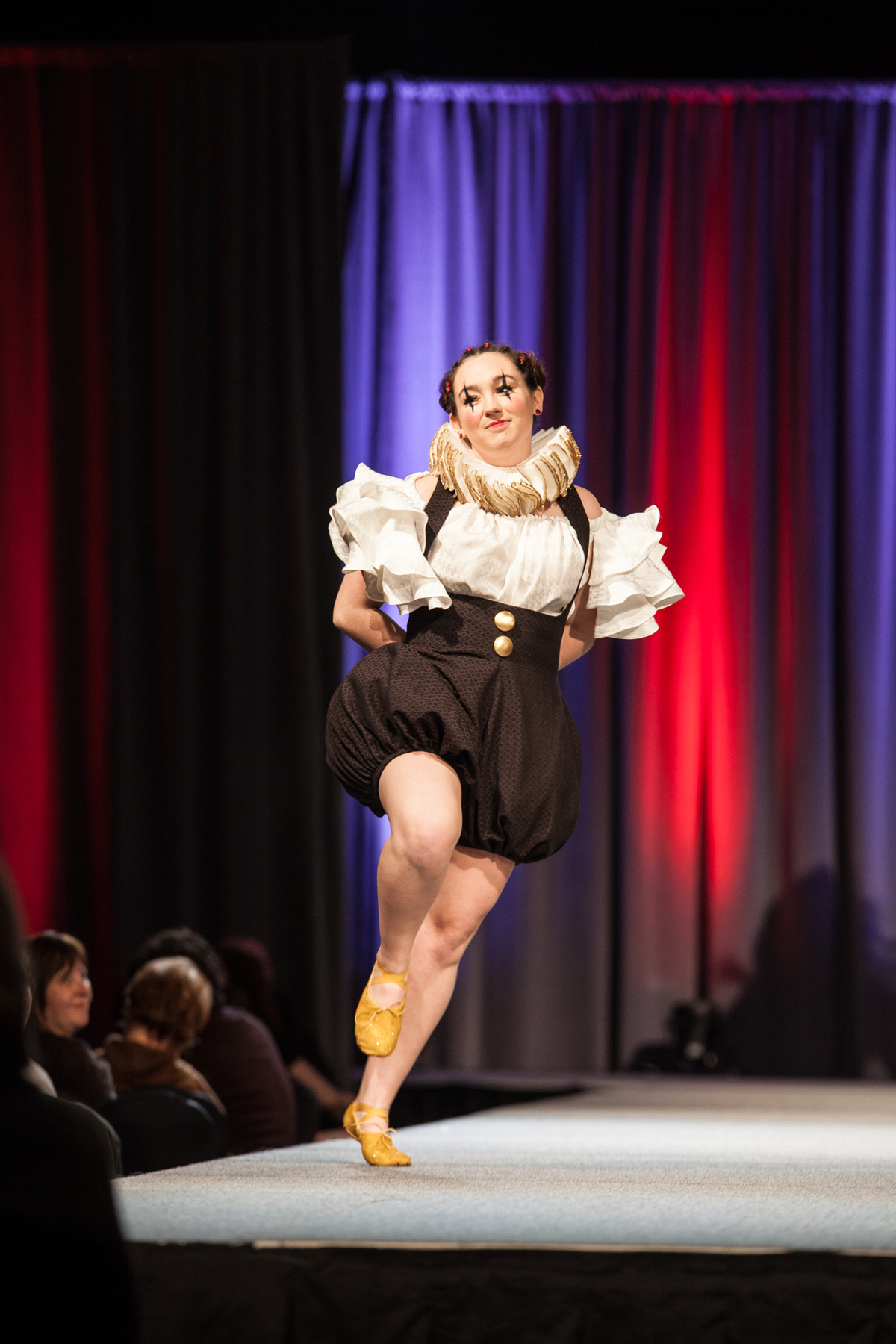 "I didn't want to do years of theory and write papers for every class. I was ready to get hands-on. When I came on a tour of the College, that sealed it. I saw Keith [Parent]'s piece and I was blown away."
Emma has made her own luck in her career so far. She attributes her success to hard work, not chance. Her opportunities come from making those nerve-wracking phone calls and then showing up with enthusiasm, professionalism, and confidence. She believes not only in herself, but feels that all humans have the ability to reach any goal they want.
"I feel like you don't have to come from somewhere or something fancy. Anyone can work their way up from the bottom. I am lucky to have such a supportive family. I am going to try to keep climbing."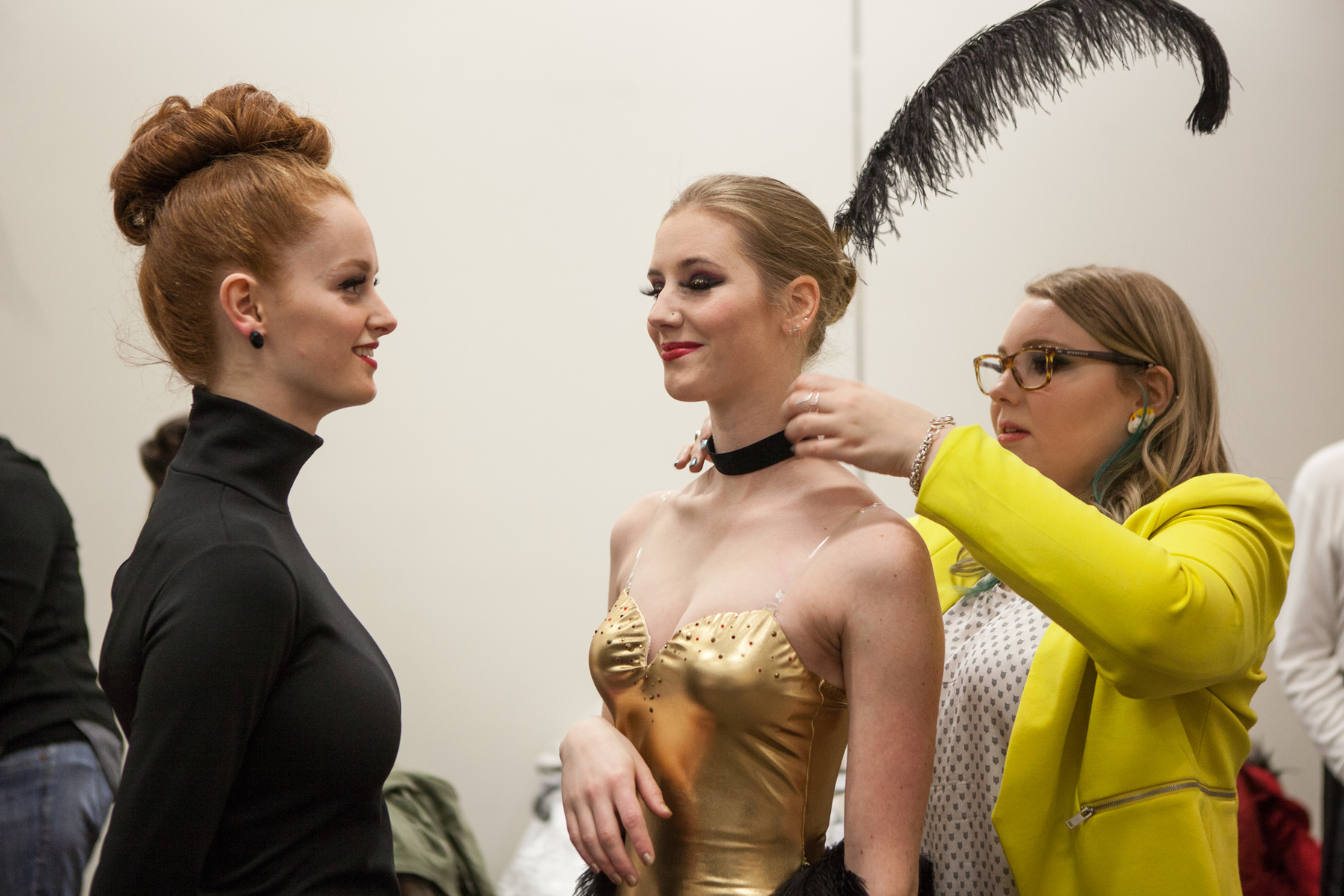 Words by Allison Green, Images of Fashion Show by Bang-On Photography, Images of Internship by Emma Johnson