For high school students, we know that the road to post-secondary can feel very long indeed. You see exciting posts about what's happening inside the College, and you wish you could be here now. Well, we have good news.
Students in Fredericton high schools (and other schools in close proximity) may be eligible to take a "Dual Enrolment" course. Dual Enrolment means that the student is enrolled, for credit, at both their high school and NBCCD. They complete one of our Foundation Visual Arts courses free of charge. Elayna Mack, grade 12 student at Leo Hayes High School, recently took advantage of this program by attending a 2D Design class with Instructor Jean Rooney.
"Jean was amazing," says Elayna. "It was a totally different experience than high school. It was a lot more immersive, and we had a lot more time to work on our own projects in class and consult with the teacher. She helped with the creative process, and really checked in with everyone to make sure everything was going okay. There's not as much one-on-one time in high school, but in this class there was."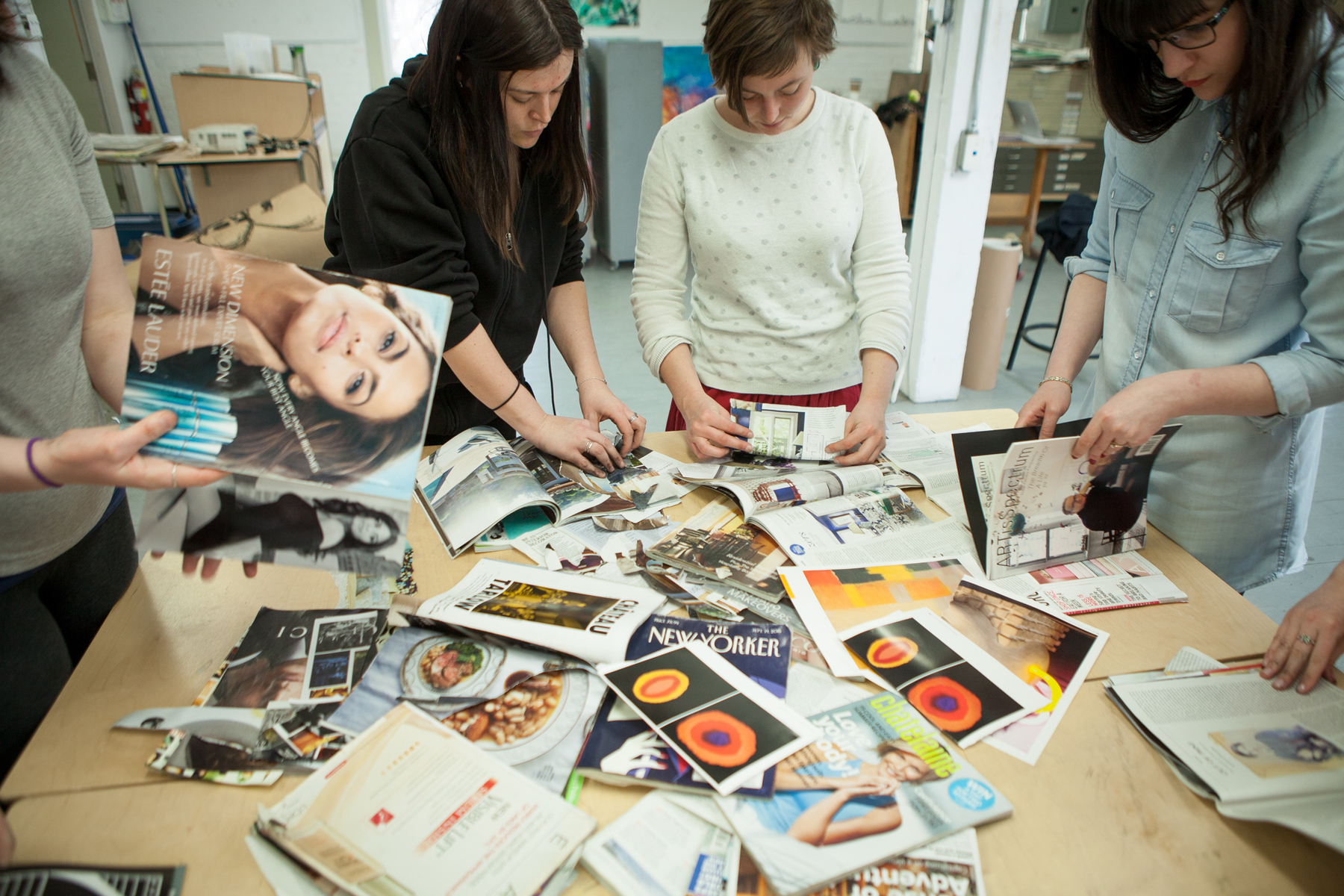 These students attend the class each week for 14 weeks, submit projects, and are marked and critiqued just like any other student at the College. They have the full experience, which is especially valuable for a student who is deciding whether they would like to attend the College full-time after high school. Even more in-depth than Student-For-a-Day, this option lets them truly be a student.
"I was never treated any differently, and I never felt out of place," says Elayna. "I honestly enjoyed it so much. If I had known about it in grade 11, I would have done it then too."
If your high school has a co-op program, another option besides Dual Enrolment is to select a work placement at NBCCD. With this option, there are diverse opportunities depending on your area of interest. While the co-op option will only give credit toward the High School Diploma, it can result in a diverse range of experiences.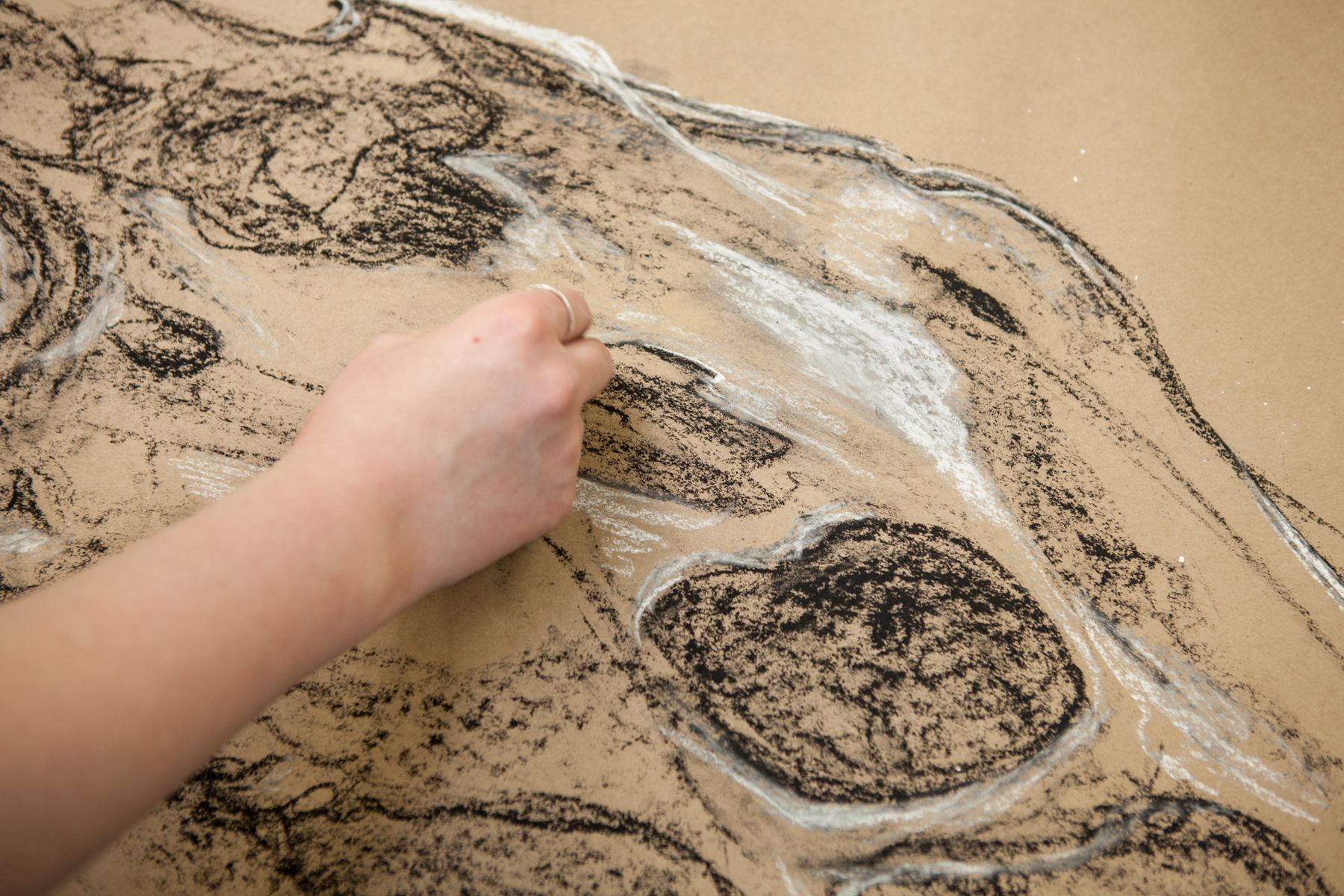 Tiana Sharpe, grade 12 student at Fredericton High School, recently completed a co-op term at the College, where she worked here each morning from 9-12pm before returning to her high school for regular classes. She worked with our Student Life Coordinator, Nichole Saunders, on a wide range of activities, from helping with College administrative tasks, to sitting in on classes in design, drawing and colour studies, to testing out the digital drawing tablets, to Photoshop exercises with the in-house graphic designer.
"I've taken all the art classes in high school every year," said Tiana. "The classes are different here. In my high school, the classes go over the same thing each year – they might go into it a little deeper, but it is the same subjects basically, so it can get kind of tiring. So, when I got here and we were learning brand new stuff, and it was stuff I had never even heard  of before, I was so excited. In Colour Study class, I got introduced to gouache [paint], and I fell in love with it. I have been painting with it non-stop since."
By spending so much time at the center of the action, Tiana had the opportunity to network and build connections throughout the College. This will no doubt benefit her as she moves into Foundation Visual Arts next year.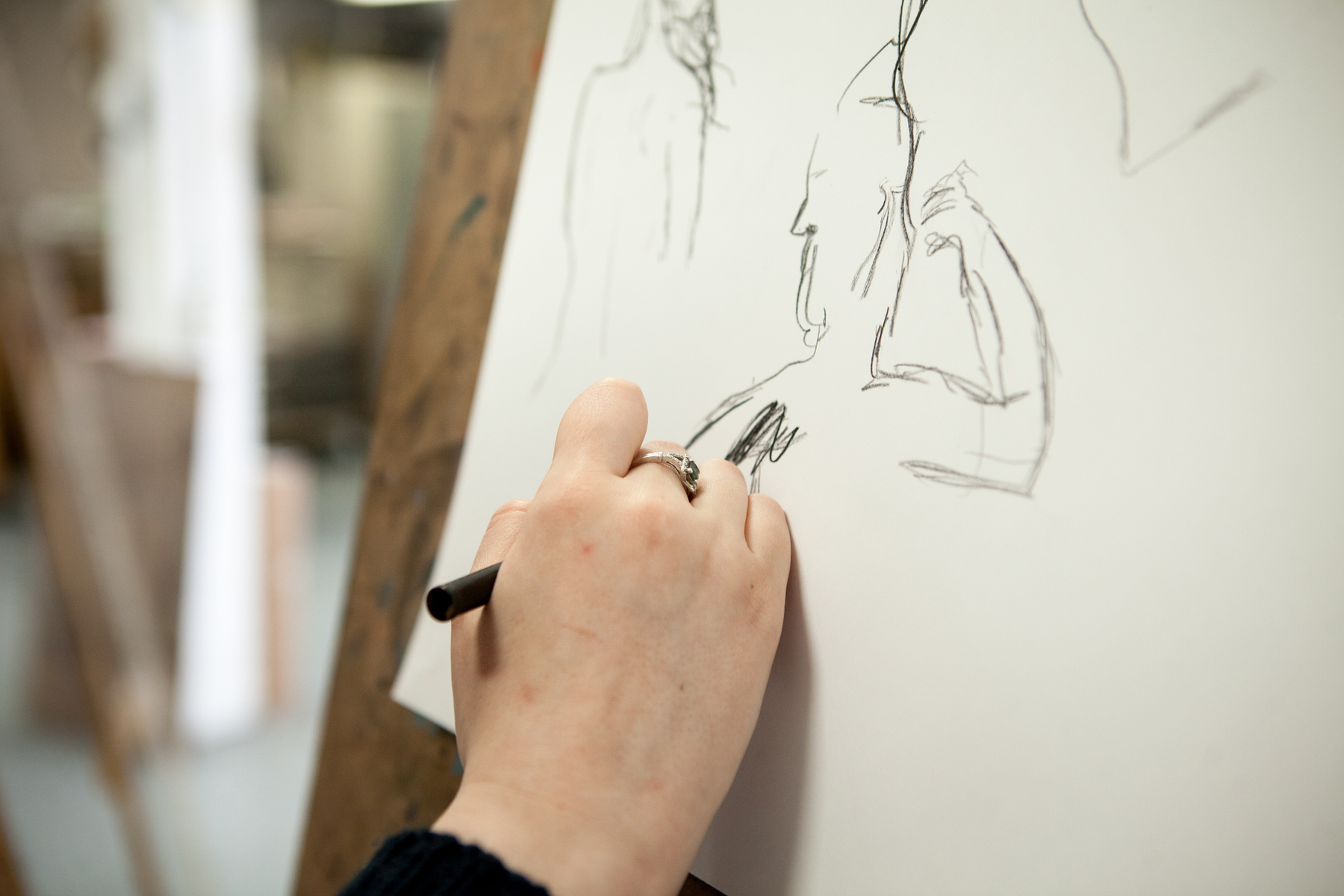 "I was expecting it to be a lot scarier," said Tiana. "They introduced me to a lot of people here, and now I know a lot of the people behind the scenes. I was super pleasantly surprised by how nice everyone was here. The teachers are very respectful – even if they are strict, they are strict for a reason, and they are super nice about it."
At NBCCD, we are committed to hands-on learning and one-on-one interactions. Our specialty is teaching art, craft, and design, and we are pretty great at it.
"There is not a lot of freedom as a high school student, because there's a sort of box they put you in," says Tiana. "Here [at NBCCD], they give you a bit of direction and let you run with it. Creativity shouldn't be kept in a small box."
Unbox your creativity today – to request these programs, contact your high school Guidance Counsellor, or our Registrar at NBCCDRegistrar@gnb.ca.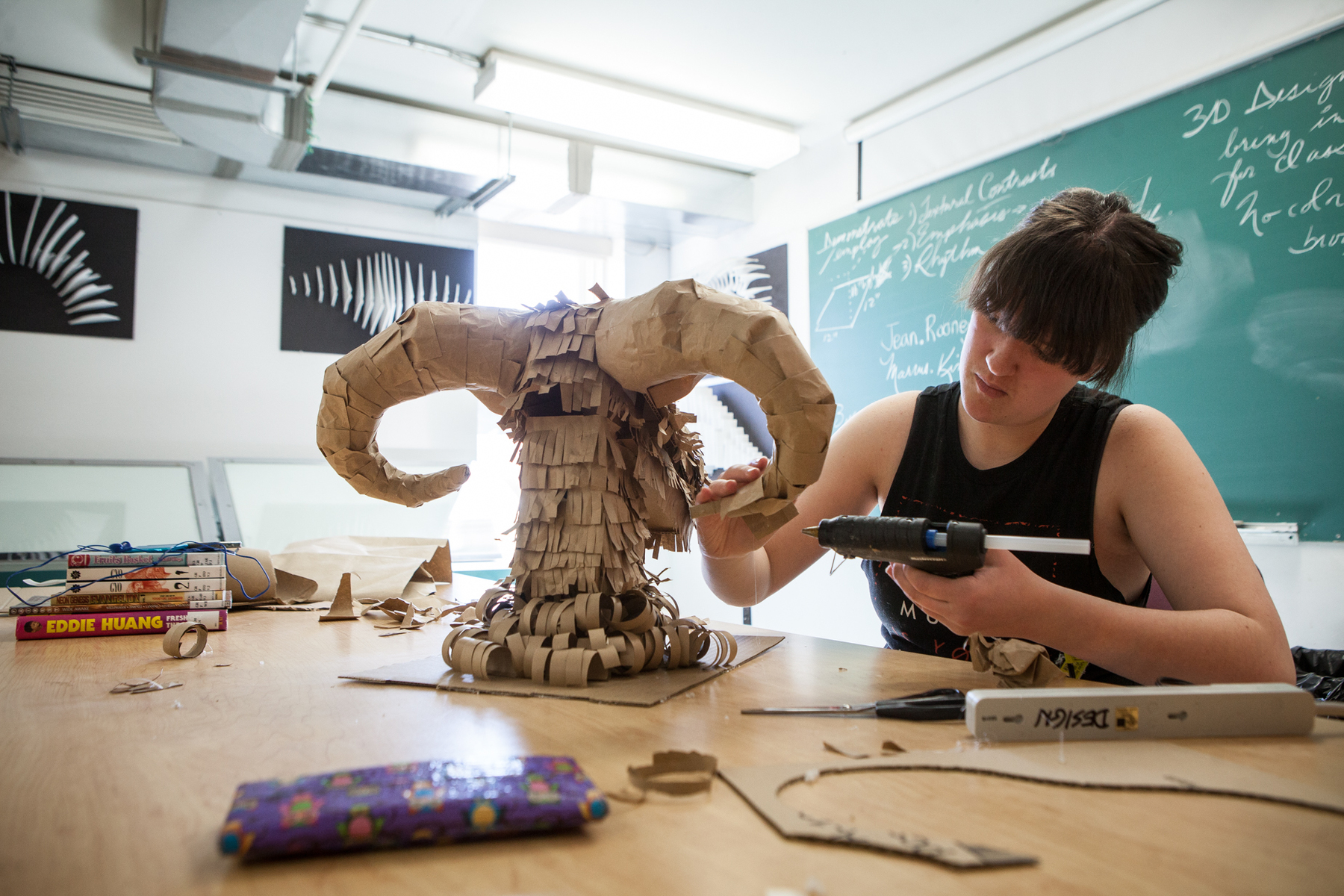 Words by Allison Green, Photos of our Foundation Visual Arts classes by Bang-On Photography.