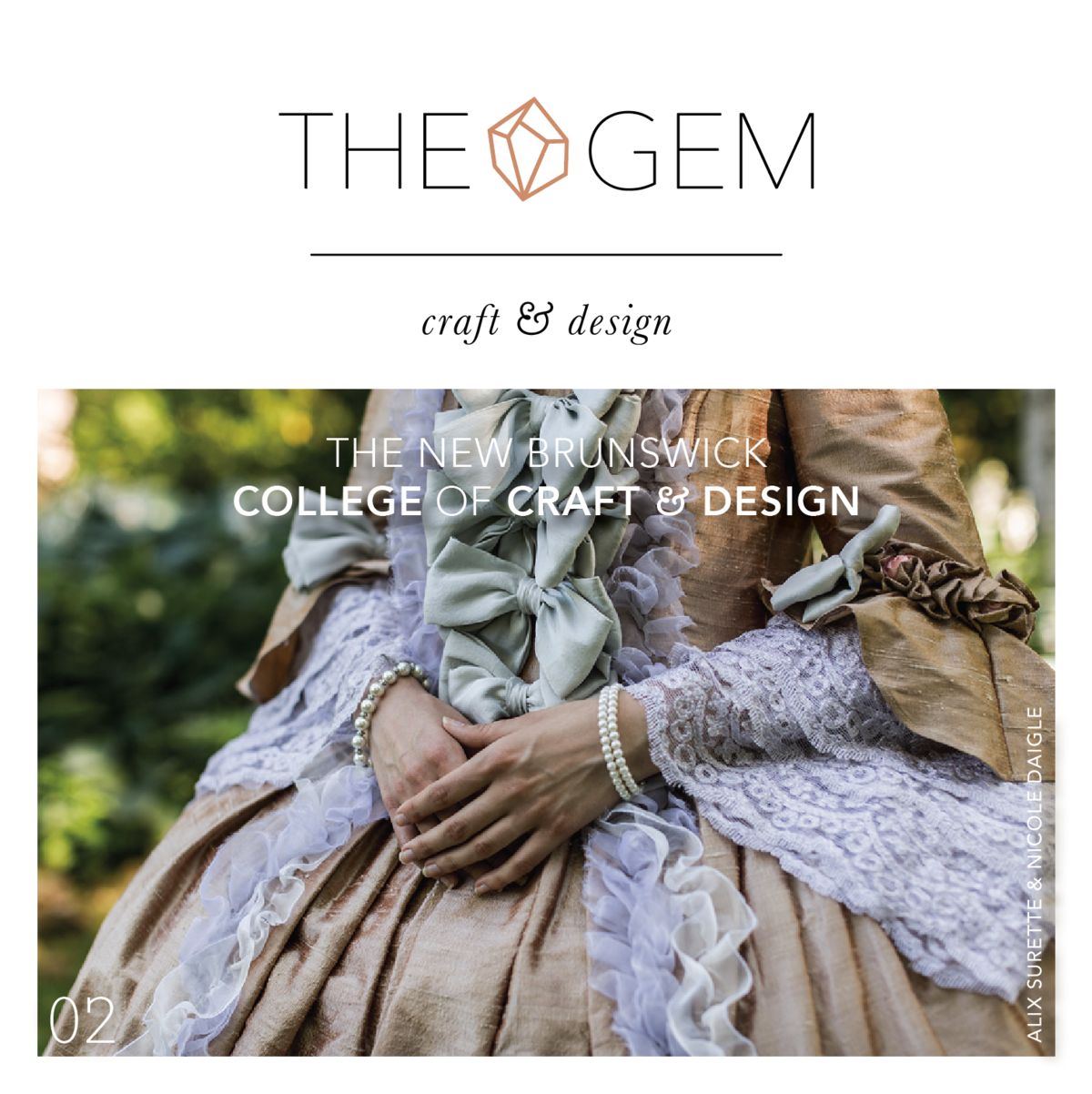 The Gem: Collaboration Edition. Collaboration is an incredible way to build a career – get inspired by these stories of cooperation between established and emerging artists, between institutions, and across diverse mediums. Find your own free print copy of The Gem in surprise locations in Fredericton including Read's Newsstand & Cafe Fredericton. Find it? Hashtag #findthegem! Or click below to enjoy the online version.
Featuring Nicole Daigle Fashion, Alix Surette, Craft NB, Fundy National Park, Dee Silkie, and more!
Each season, check back for the latest issue, both online and in limited run print. Enjoy the in-depth articles, full-page spreads of stunning creations, and exciting news of artistic events that you can get involved in. Read on, and feel that one-of-a-kind New Brunswick pride.