The NBCCD Digital Media Diploma program (Now called 3D Digital Design) features some of the fastest-changing course content at The New Brunswick College of Craft & Design. Cutting-edge technology is like that – you can't pin it down for long. Continually incorporating new and more effective hardware and software, and exciting tools like 3D printers and VR gear; this program achieves ongoing relevance in a changing world.
During the first year all of Digital Media students take the same courses – foundational subjects such as working with audio. Within a few months, by spring term, they select their direction for the next year and beyond. They will split into three distinct tracks: Audio/Video, 3D/Virtual Reality, and Web/App Development.
This splitting of students is a new feature. Previously organized to graduate very broad-based Digital Media Designers, the program has responded to feedback from the industry and the students themselves. As these avenues become more complex with the advanced pace of technology, there is simply not enough time within a two-year Diploma to cover all that needs to be learned about all three disciplines.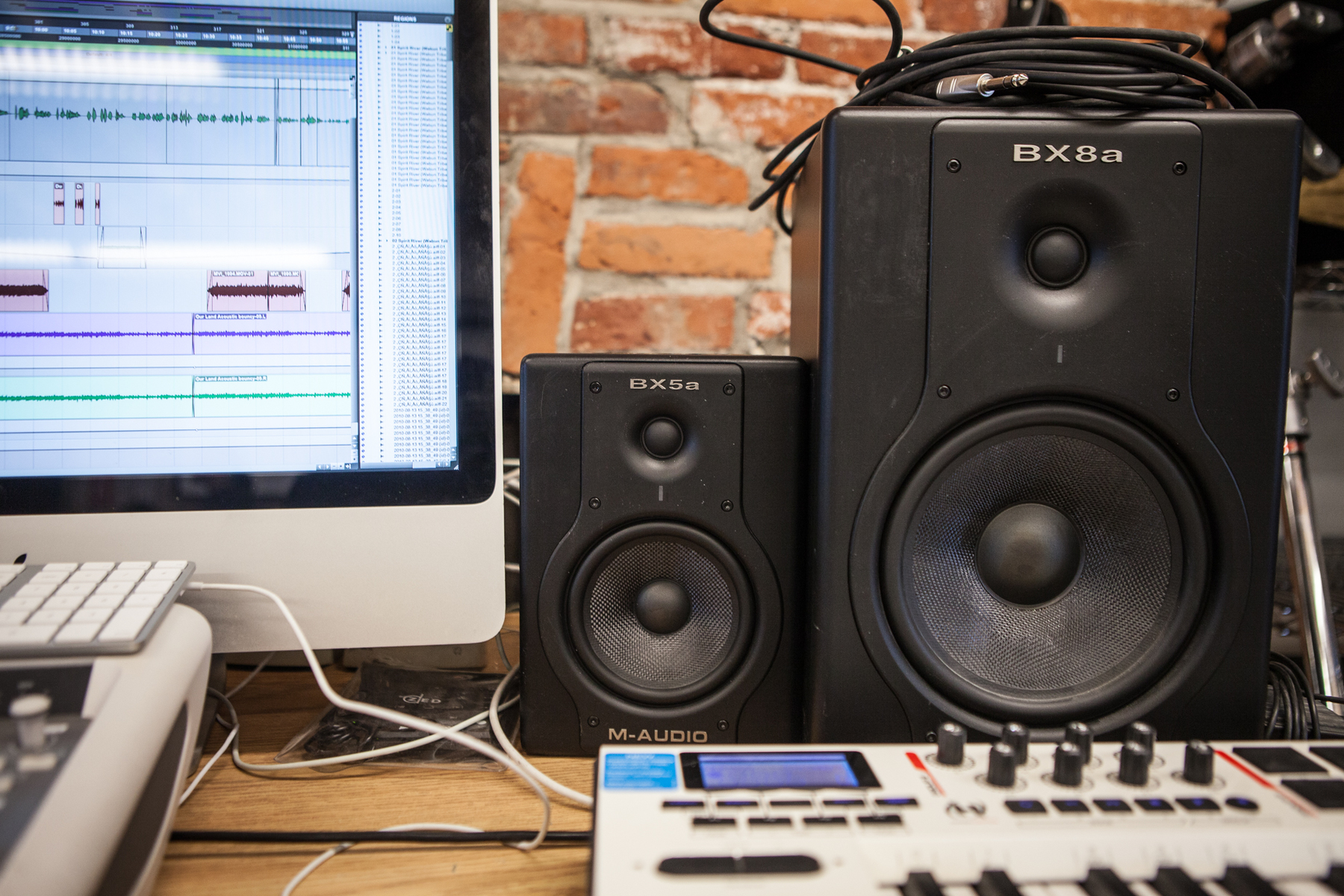 With these varied career paths, why do all of the students learn many common subjects such as audio recording? Important to many disciplines; knowing how to record and edit audio tracks is helpful whether you are creating music videos or virtual reality experiences. Without this vital component, video games sound hollow and animations fall flat. Even app designers incorporate this valuable asset. Like many of the skills in this program, audio has far-reaching possibilities.
For example, the assignment to build a radio commercial teaches students how to record with one or two microphones, and develop familiarity with the industry-standard software they will be using. In a whirlwind tour of the program, Coordinating Instructor and technology guru Alan Edwards covers the main tools they need to combine multiple audio tracks for situations like podcasts and radio interviews. Plugging in the mics, checking levels, recording the tracks and organizing them, removing unneeded words and sounds, fading in and out of audio clips, adjusting the volume, adding additional tracks, mixing in music and sound effects – all covered in this one class. Though the learning is intense, delivered in Edwards's signature enthusiastic style, it is quickly digestible and learners are easily playing along on screens all around the room.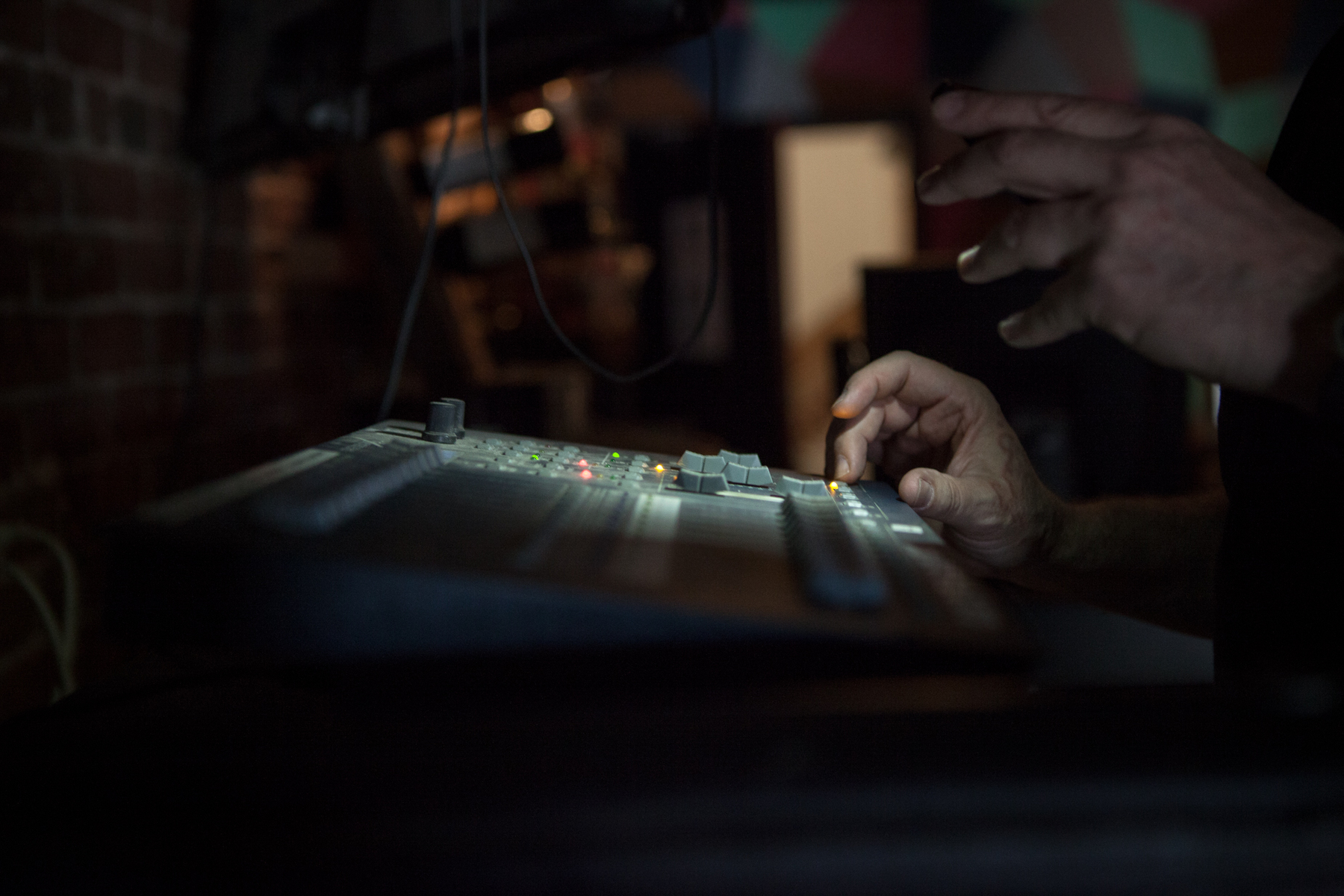 The students then go on to their individual projects and record their radio commercial scripts. This is a common classroom experience. First, in a hands-on exercise, the students are taught how to use the software and hardware. Next, they go off to test it out, make mistakes, and solidify their knowledge. After many comparable in-class exercises and independent assignments, students will build on their knowledge throughout the term, usually culminating in a larger project which combines many of those pieces and brings them together. This acts as a reminder of what they've learned and an understanding of where it all fits and why it is important.
This hands-on method of teaching is found throughout the entire College. As skills advance and interests develop, students will have larger and larger assignments and more creative freedom within them. By the time they graduate, they will have a portfolio of work demonstrating the skills that they need to start their career, geared towards their own interests and style. This is as true of Textile Design as it is of Digital Media.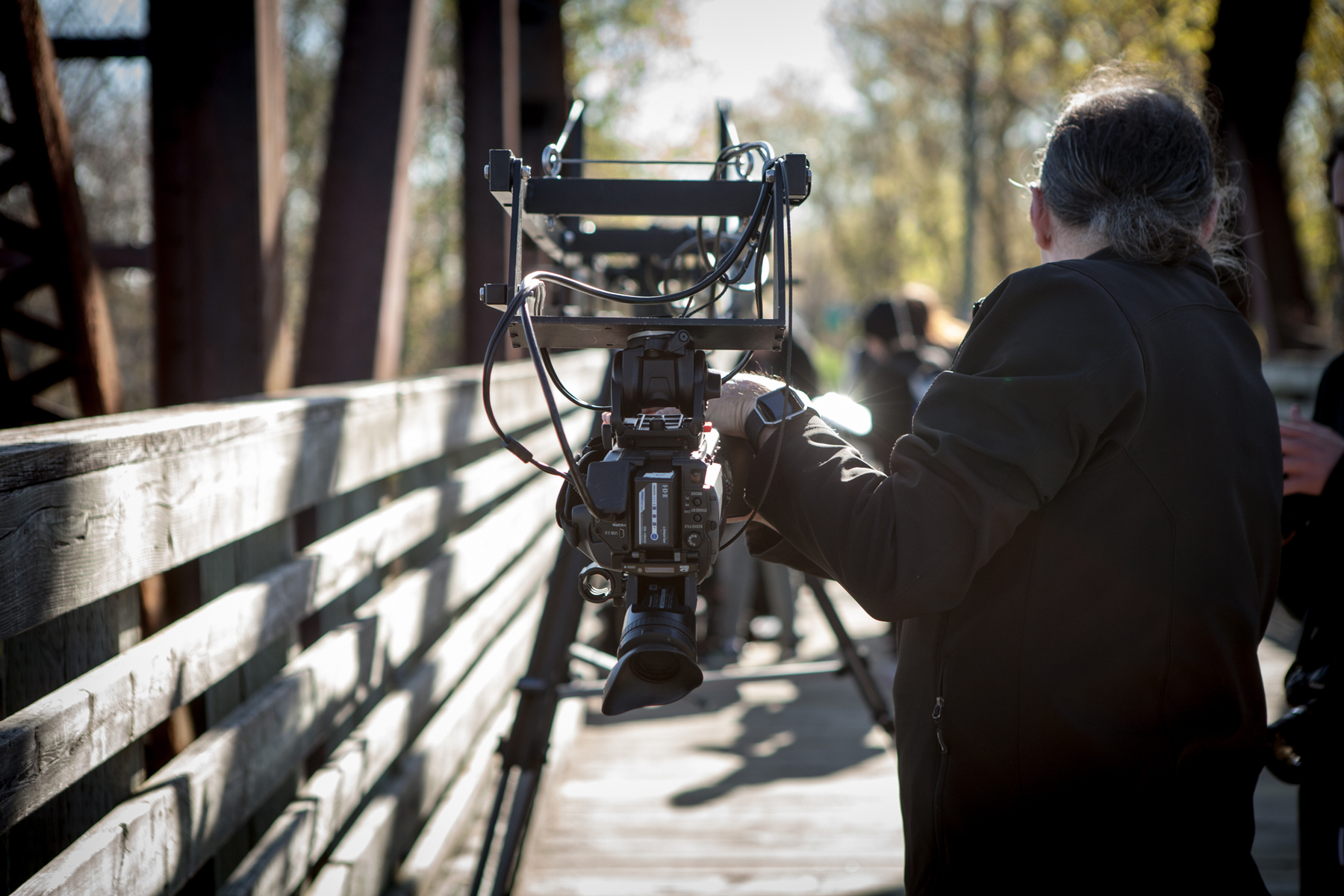 By choosing a career in Digital Media, you are choosing to ride the wave of technology as far as it will take you. You will learn with a wide range of impressive tech, such as Oculus Rift and Vive Pro, several styles of 3D printer, dual-screen computers with high-end graphics cards, camera cranes and dollies, green screens and other industry standard equipment.  Though you select your specialty from the areas of Audio/Video, 3D/Virtual Reality, and Web/App Development, you gain experience in all of these areas, creating a rich base for your future career. Flexibility, in a cutting edge field like Digital Media, is the ultimate asset.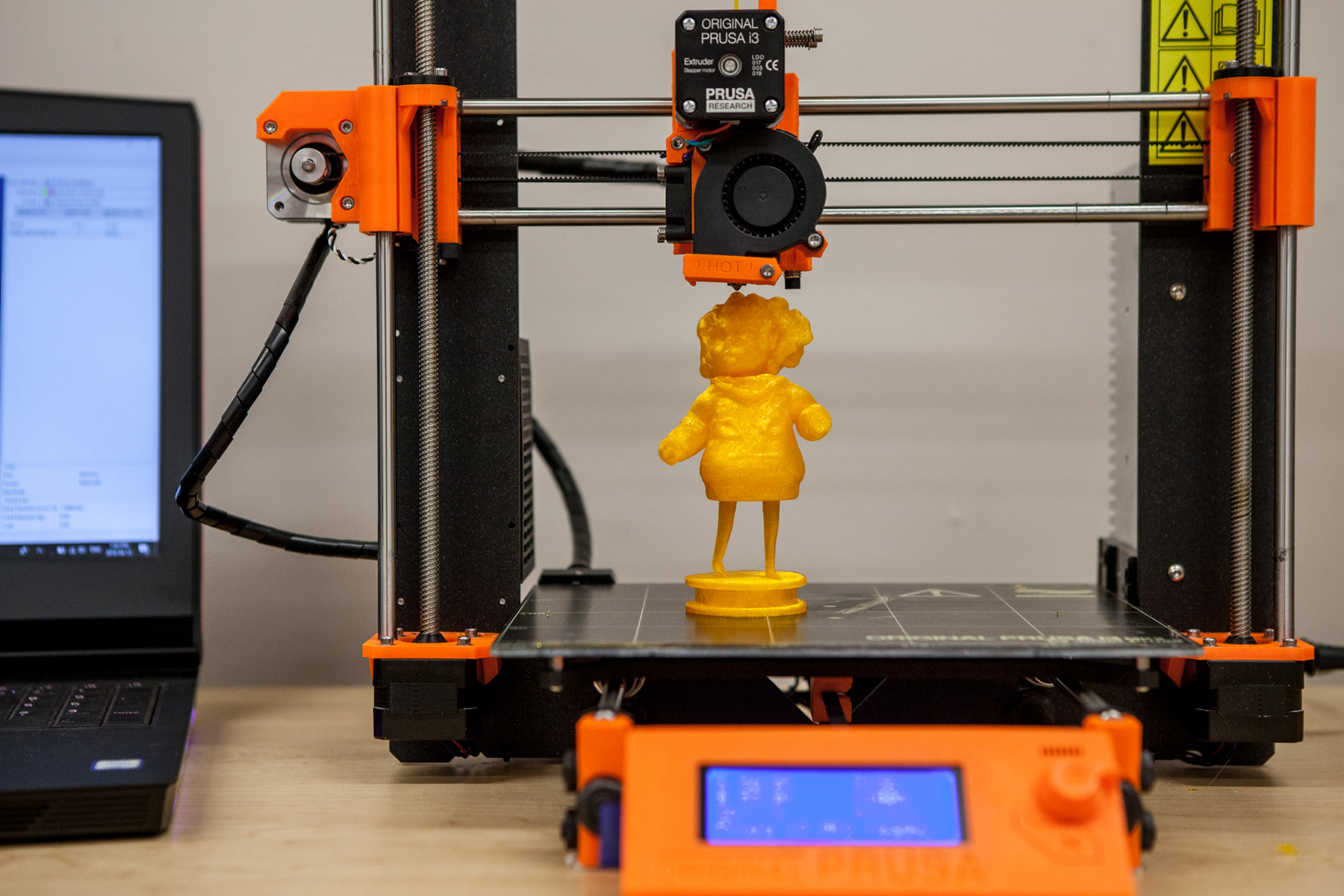 Selecting this field of study is an opportunity to decide the direction your career will take. Some of our recent graduates shed light on the many possibilities in this field:
Zack Dickinson is the Owner/Founder of Aurora Productions, a New Brunswick company specializing in professional cinematography.
Mark Lavin is the Senior Graphic Designer at College of the North Atlantic–Qatar, leading a talented multi-national team of designers in creating marketing and communications for the College.
Mia Bakht is a 3D Modeler Intern at Canadian Forces Base Gagetown.
Cem Onur Erbay is UX Engineer at Pragmatic Informatics.
David Stewart is a Web Developer for Zeal Media, and contributor to InspireCast.
Sarah Rennick works in high level support for Prospress, an ecommerce software company that helps both large and small companies sell subscriptions online.
Apply now to start building the future you imagine. Full program details at www.nbccd.ca/programs/digital-media