Everyone has a camera in their pocket these days, and there are so many internet tutorials. Why would you spend the time and money to take a Diploma in Photography at NBCCD? Let us count the ways:

1. Experienced Instructors:
You can't beat the tips and tricks and problem solving that goes on in the classroom. There are no replacements for learning directly from professionals working in the industry. All of the NBCCD Photography Instructors are practicing professional photographers. Karen Ruet is a portrait photographer. Noel Chenier is an award winning photojournalist whose work has appeared in the Globe and Mail, the Toronto Star, MacLean's, and many others across North America, and he also created the photography app Learn Photo365. Rod Stears owns a commercial photography & videography company in Saint John, NB. Drew Gilbert, the Coordinating Instructor, is a scientific photographer and visual designer.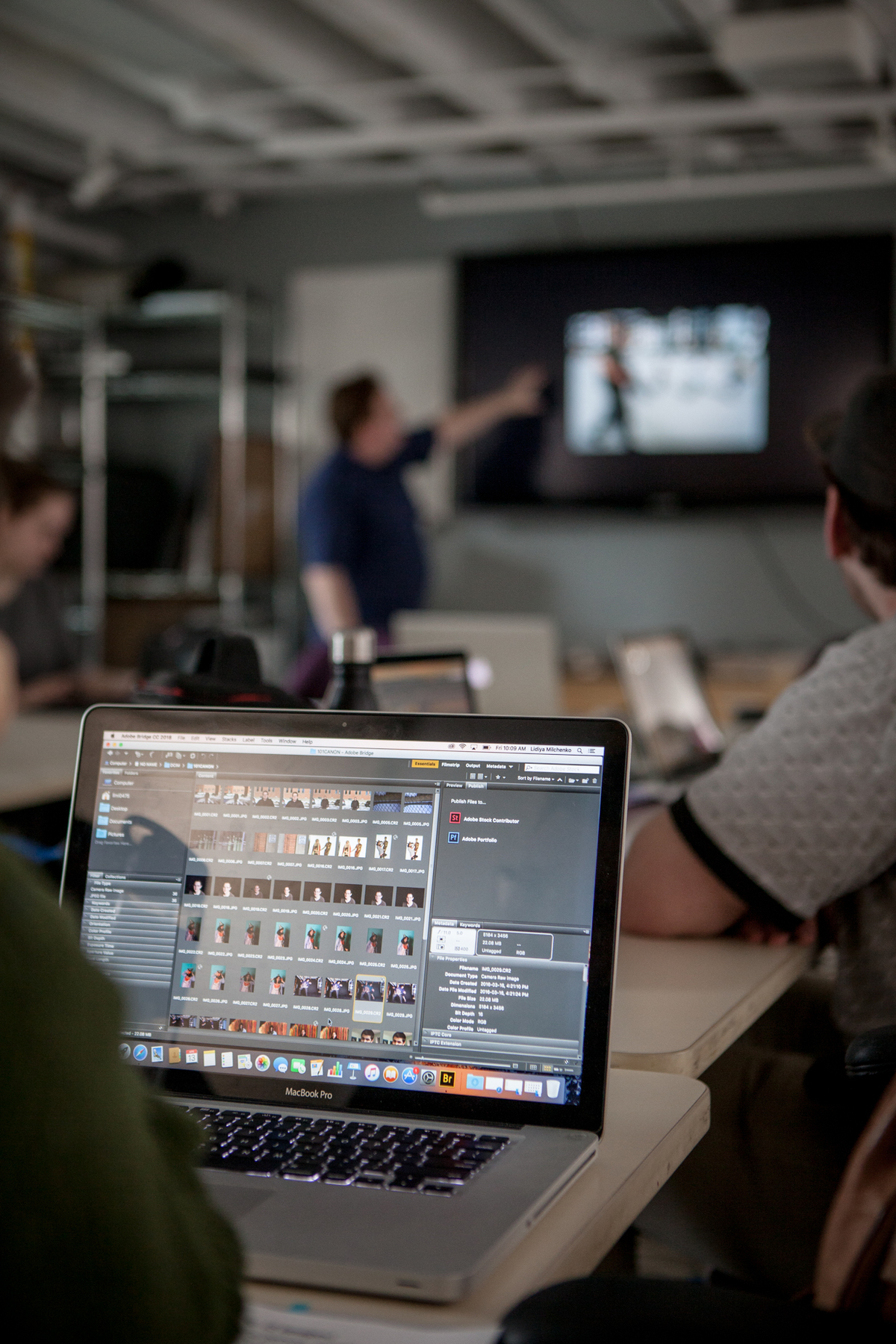 2. Hands-On Training: A computer tutorial can't grab a hold of your camera and help you with the particular lighting, people, and environment in front of you.
This is not only a theoretical approach. You participate in 2880 hours of hands-on training, including lots of field trips and studio experience. Each and every concept is taught by actually trying it, making mistakes, receiving feedback, and perfecting those skills. It's an impressive level of one-on-one time with your instructors that makes this possible – an average ratio of 1 instructor for every 13 students in our Diploma programs.
3. Professional Studio Equipment: You just don't have a professional lighting studio; a fully functioning and newly renovated dark room, and a full suite of photographic equipment and Adobe software sitting in your living room. Learn with the best.
4. Whole-Photographer Approach: Whether it's exhibitions, grant writing, pricing, networking, marketing or business, this program teaches you ALL sides of a photography career.
Our students have several planned opportunities to show their work to the public in gallery installations in NBCCD galleries and other galleries in New Brunswick. Students learn to mount their work at the annual Photography exhibition at the Charlotte Street Arts Centre, as well as opportunities throughout the year to display work in the Red Brick Gallery. With the brand new practicum option, you can spend time working in the industry as part of your program.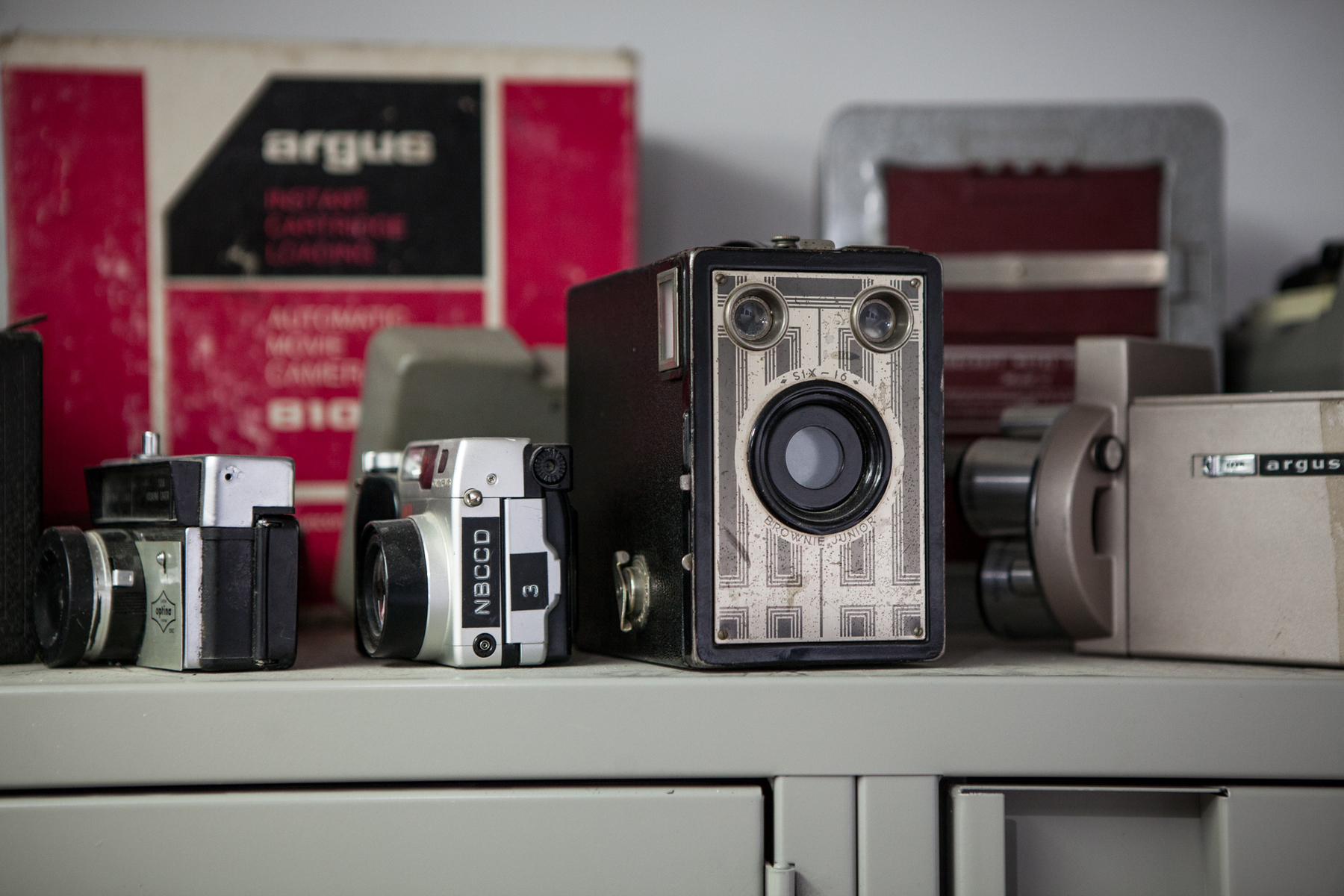 5. Networking: Your instructors will introduce you to a whole community of photographers and artists. Guest speakers – practicing professionals in the industry – will visit throughout the year to teach you their unique tips and tricks for building a career. Combine that with the impressive list of alumni who have taken the Photography program; and you will have a leg up by becoming a part of this community. You will be trained to present yourself well, and you will meet members of the business community and arts funding organizations.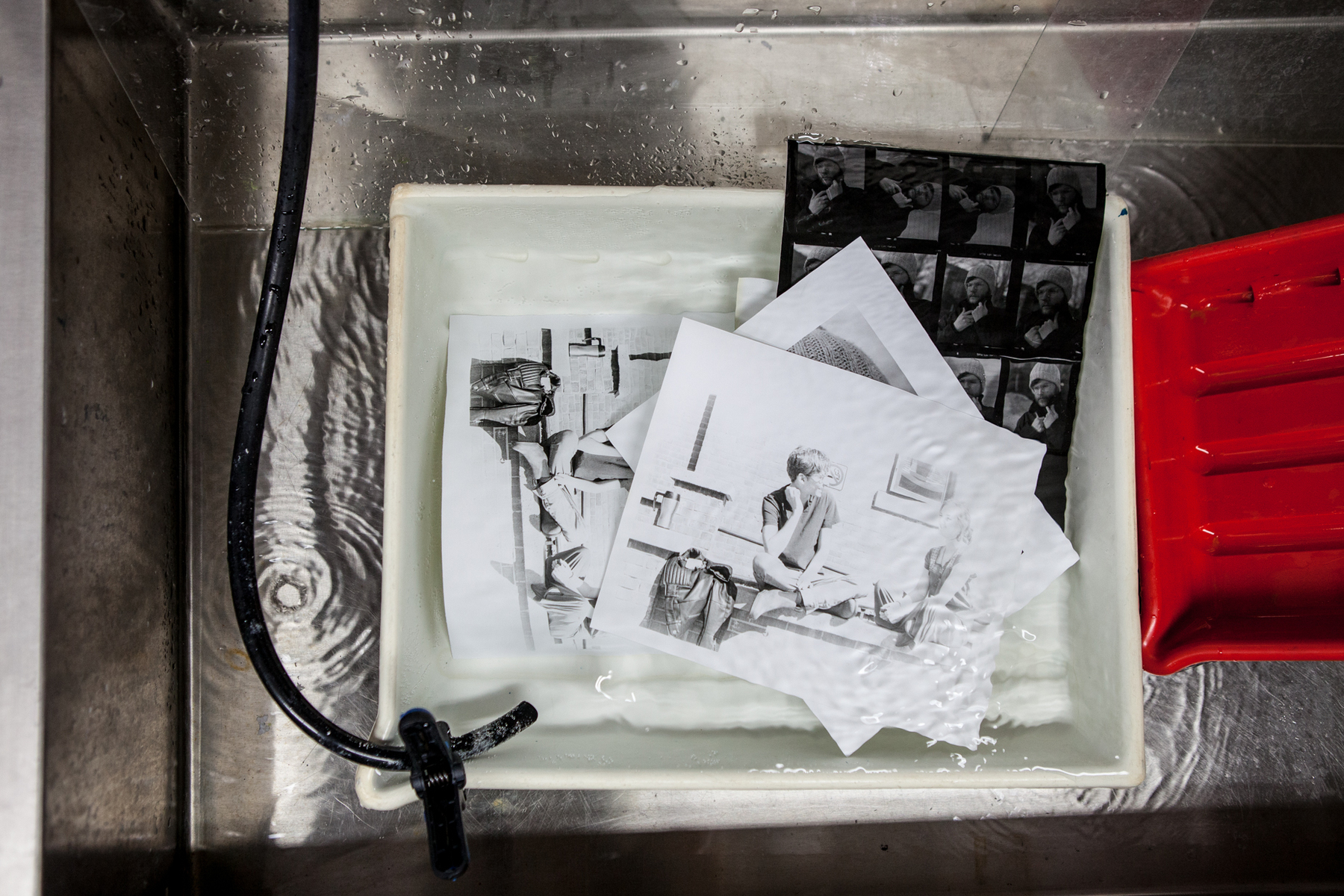 6. Targeted Critique: An online tutorial can't help you communicate your particular style. It doesn't know you and it doesn't know what you are trying to accomplish.
Instructors in small classrooms will help you reach your creative goals. As you develop your skills and your personal style, you will begin to understand the direction you want to pursue. Whether it is fashion photography, commercial photography, content creation, photojournalism, or one of the hundreds of other possibilities, your instructors will help you develop your skills to suit your particular goals.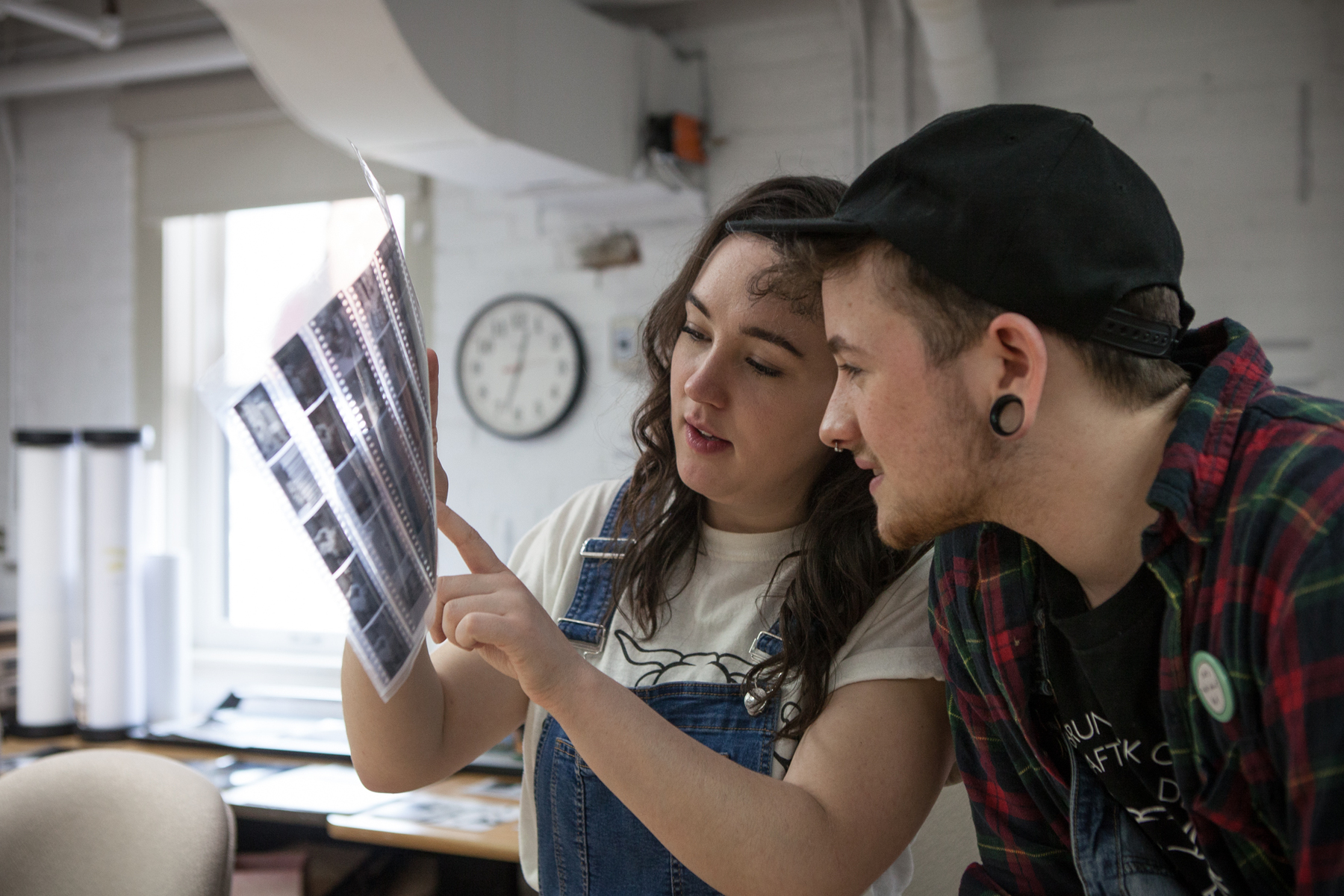 7. Diverse Career Opportunities
Graduates have placed themselves in a wide variety of careers that push beyond the traditional concept of photographer:
Karen Casey is a Creative Photographer for her brand Karen Casey Photography, as well as the Project Manager at Cameras for Healing.
Kelly Baker is a Professional Wedding, Family, and Commercial Photographer.
Hiep Vu is a commercial photographer and video producer based in Toronto and specializing in still life, product imaging, and Virtual Reality/Aurgmented Reality experiences.
Kelsey Schroeder is a freelance Fashion Photographer as well as the Media Coordinator at Volvo.
Allie Beckwith is a Canadian Brand Influencer, Visual Artist and Fashion Photographer, who has participated as a photographer at New York Fashion Week.
Cody Caissie runs Studio Cody Caissie, a creative commercial and product photography studio he co-owns with fellow alum Erica Boota.
No longer simply a taker of photos, a photographer is now expected to be a skilled visual communicator. Careers paths often incorporate video and content creation for web and social media. At NBCCD, you are learning how to create intelligent imagery that tells exactly the story you intend it to. Can your smart phone do that?
Apply now for 2018/19 Academic Year. Program details available here: https://nbccd.ca/programs/photography/