The Governor General's Academic Medal, earned by the graduating NBCCD Diploma student with the highest GPA, is a testament to years of effort and dedication. For 125 years, it has been awarded all across the country to future leaders and innovators, highlighting our best and brightest and marking the beginning of a life of accomplishment. Recipients are in good company with past winners Prime Minister Pierre Trudeau, former Governor General Adrienne Clarkson, first female Prime Minister Kim Campbell, and French-Canadian author Gabrielle Roy – who is famously quoted on the back of the $20 bill as saying "Could we ever know each other in the slightest without the arts?"
At NBCCD, a hands-on learning institution, this award indicates immense creativity and technical skill. We are thrilled to announce that this year's Governor General's Academic Medal goes to Ceramics student Carla Weideman. Carla's instructors couldn't help but express how deserving she is of this honour. She is described as being a pleasure to teach, funny and easygoing, with an unparalleled drive to experiment.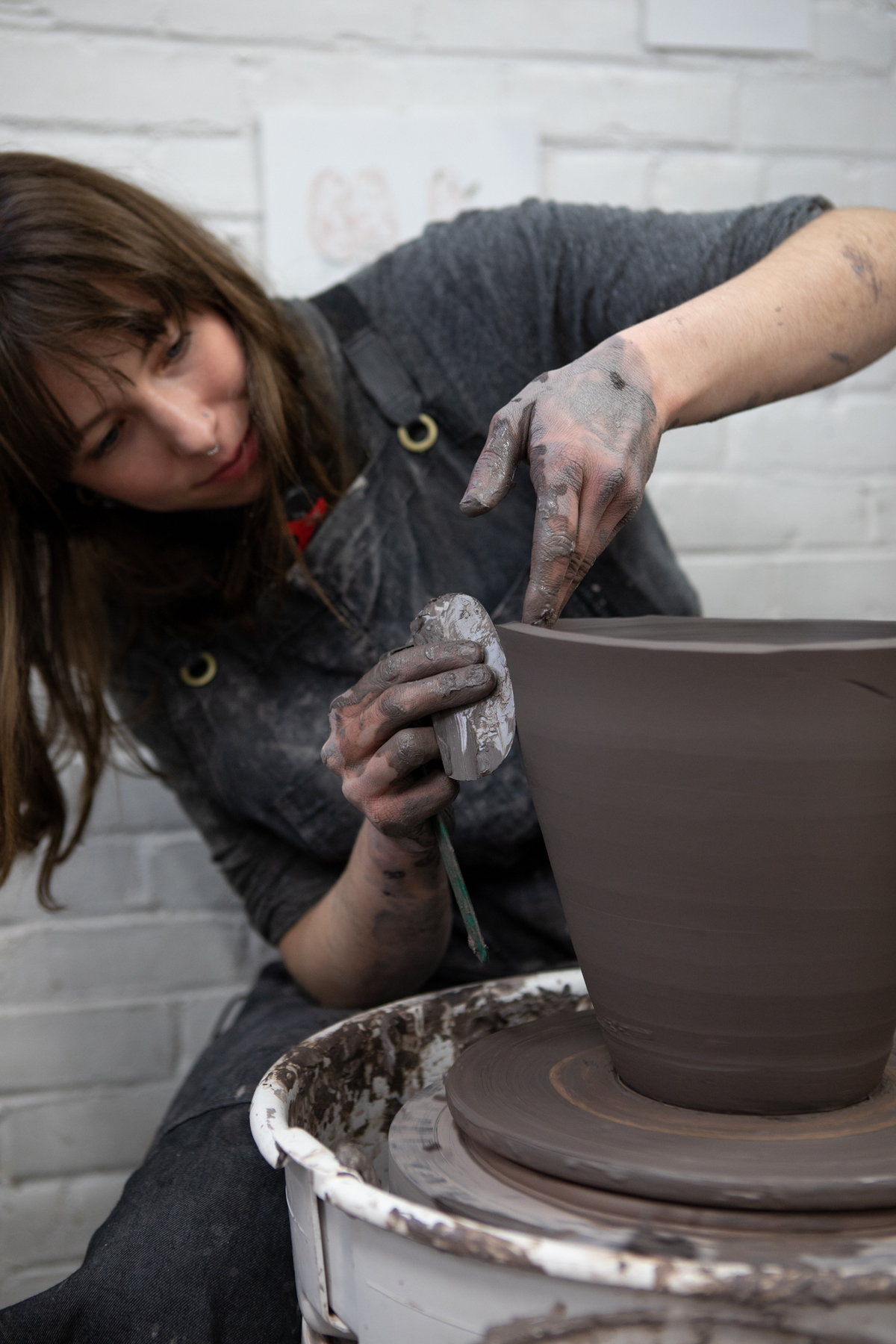 Her fascination with all facets of the natural world – from fungi to animals – has given her a wealth of inspiration to adorn her pottery. Equally at home in sculpture and functional art, Carla's sensitivity to the textures found in nature helps her create pottery with a range of contrasting surfaces – glossy and rough, light and dark – brilliantly brought together into a balanced whole.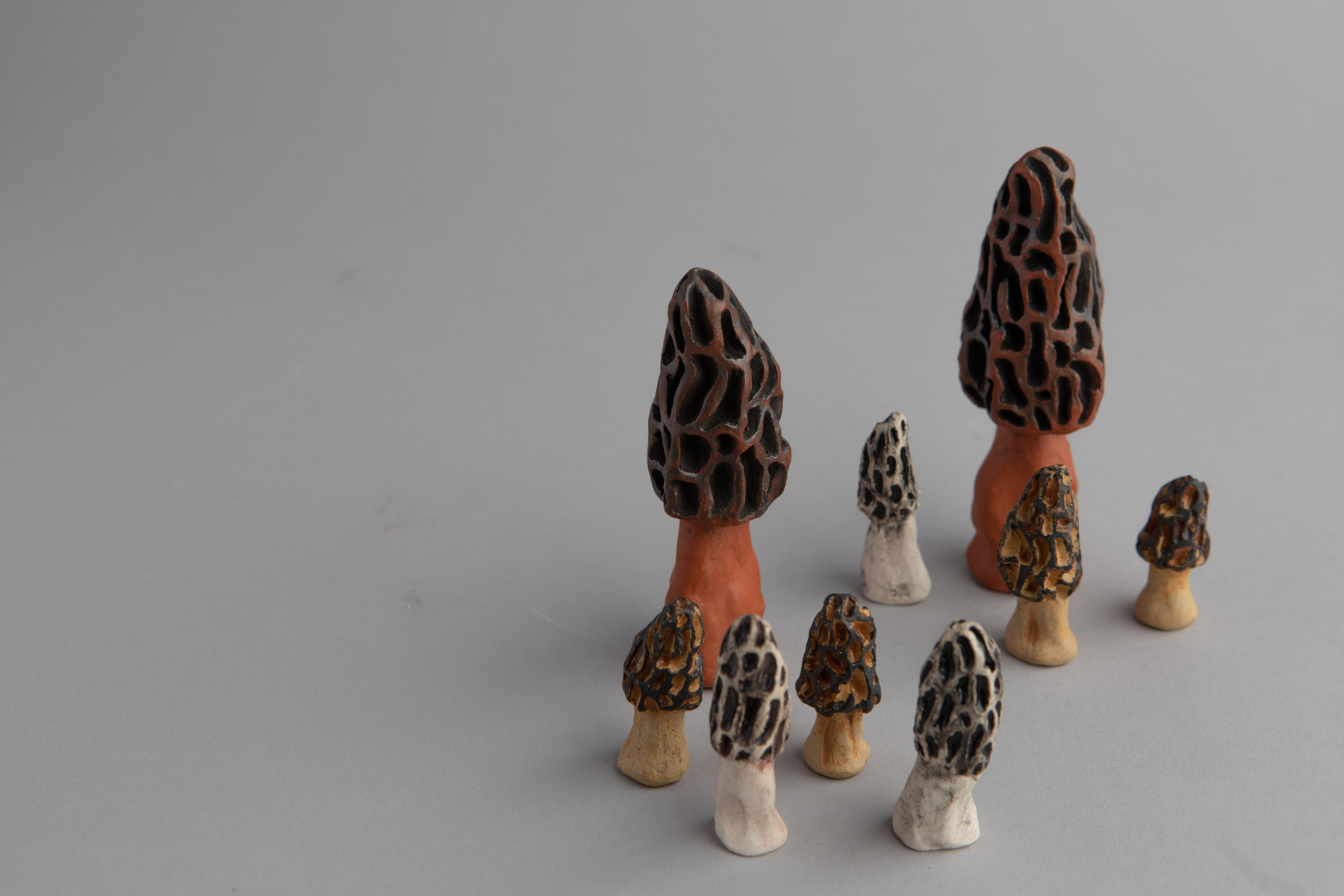 This sophisticated sense of design has led to commercial success while still a student. Her pottery has been sold at Urban Almanac, the Tipsy Muse, our own college store – and her work flew off the shelves at the annual NBCCD Craft Sale.
Carla came to us from her home in Minnesota, seeking out the College to expand on her previous experimentation in pottery, and on her BFA in Theatre from the University of Minnesota, where she was on the Dean's List all four years. She arrived with purpose and was single-minded in her pursuit of mastery.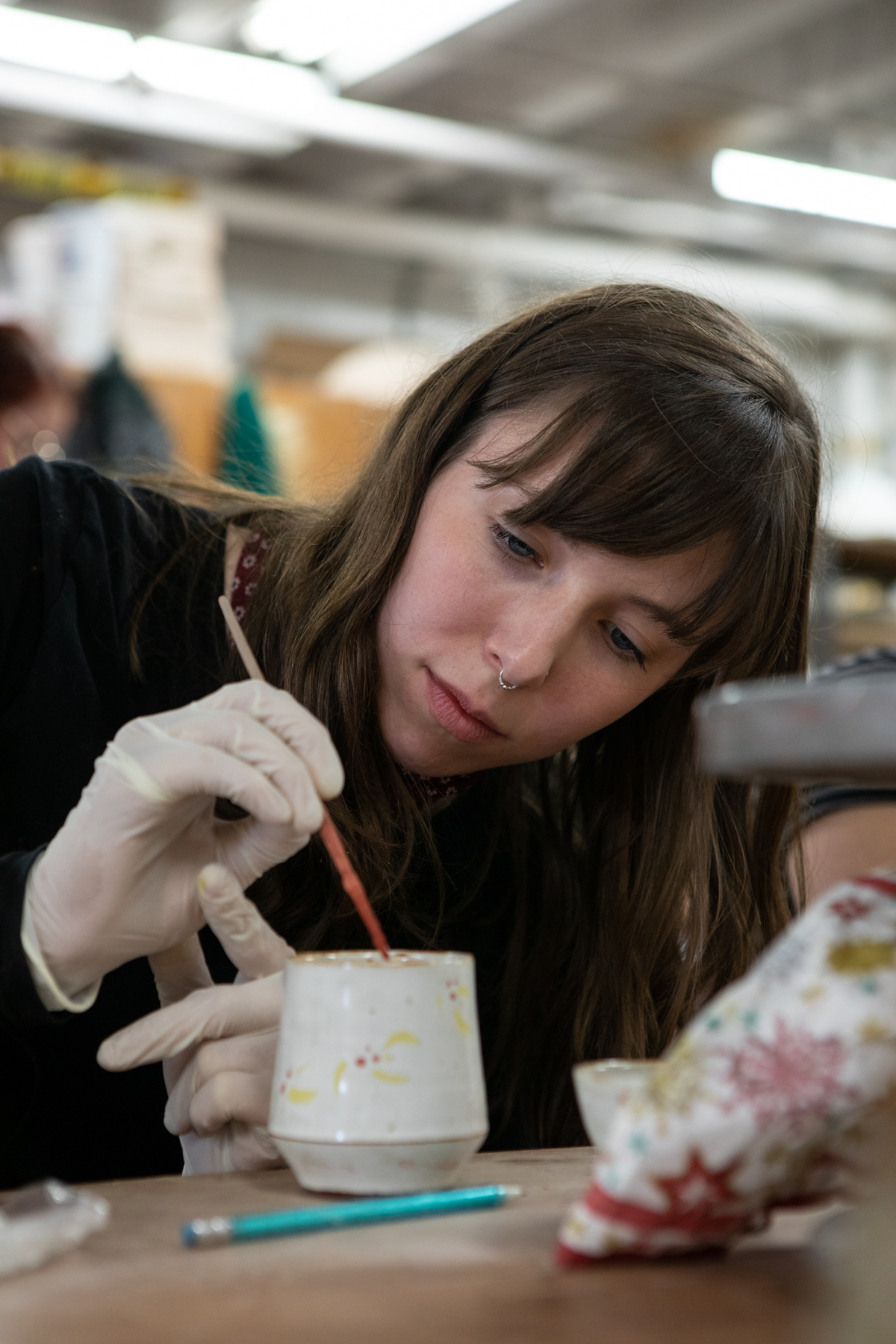 Carla's technical ability on the wheel immediately impressed our faculty. She created efficiently but thoughtfully, never missing an opportunity to try something new or perfect an idea. In Carla's words: pottery "constantly piques your curiosity because you're having to solve problems all the time in the studio." She is described as having the ability to keep moving through the challenges and doubts that befall all artists, a rare trait that will serve her throughout her entire career.
Her instructors' only regret was that with the changes brought by coronavirus, they missed the opportunity to work with her in-studio during the latter part of the year. Despite these limitations, Carla completed her Diploma from many miles away with stunning results. In every way, this graduate rises above her circumstance to just. keep. making.
Though Carla has now returned with her talents to be with her family in Minneapolis, where her strength of character is surely needed, we want to let her know that we are still thinking about her here, and that she will always have a second home at NBCCD. Congratulations, and we are so proud that you chose to study here.
To see more of Carla's work, visit her website here.