Wellness Week at NBCCD
Join us online for Wellness Week at NBCCD from Monday, January 24 — Friday, January 28! The Student Services team is hosting a variety of virtual events to promote healthy habits in mindfulness, fitness, and mental health. Join us to win prizes and connect with our community.
Questions? Contact your Student Life Coordinator Breanan Foster at breanan.foster@gnb.ca and engage with exciting social media content @nbccdlive on Instagram!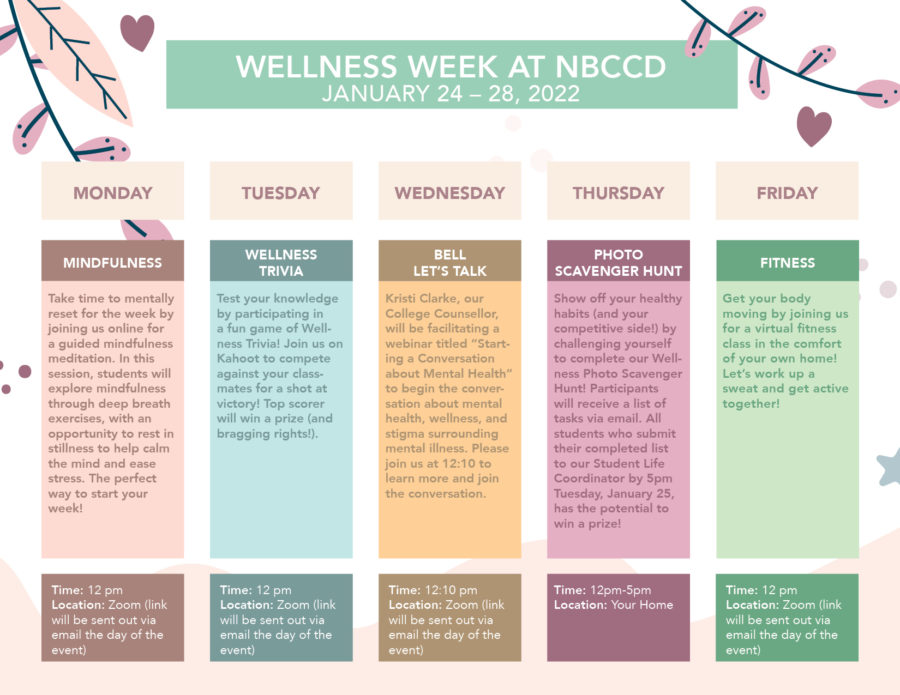 Student Services
Explore the many support services available to you as an NBCCD student.
Academic Support
Your Learning Strategist supports course accommodations and learning habits.
Counselling
Your College Counsellor provides one-on-one sessions and self-help resources.