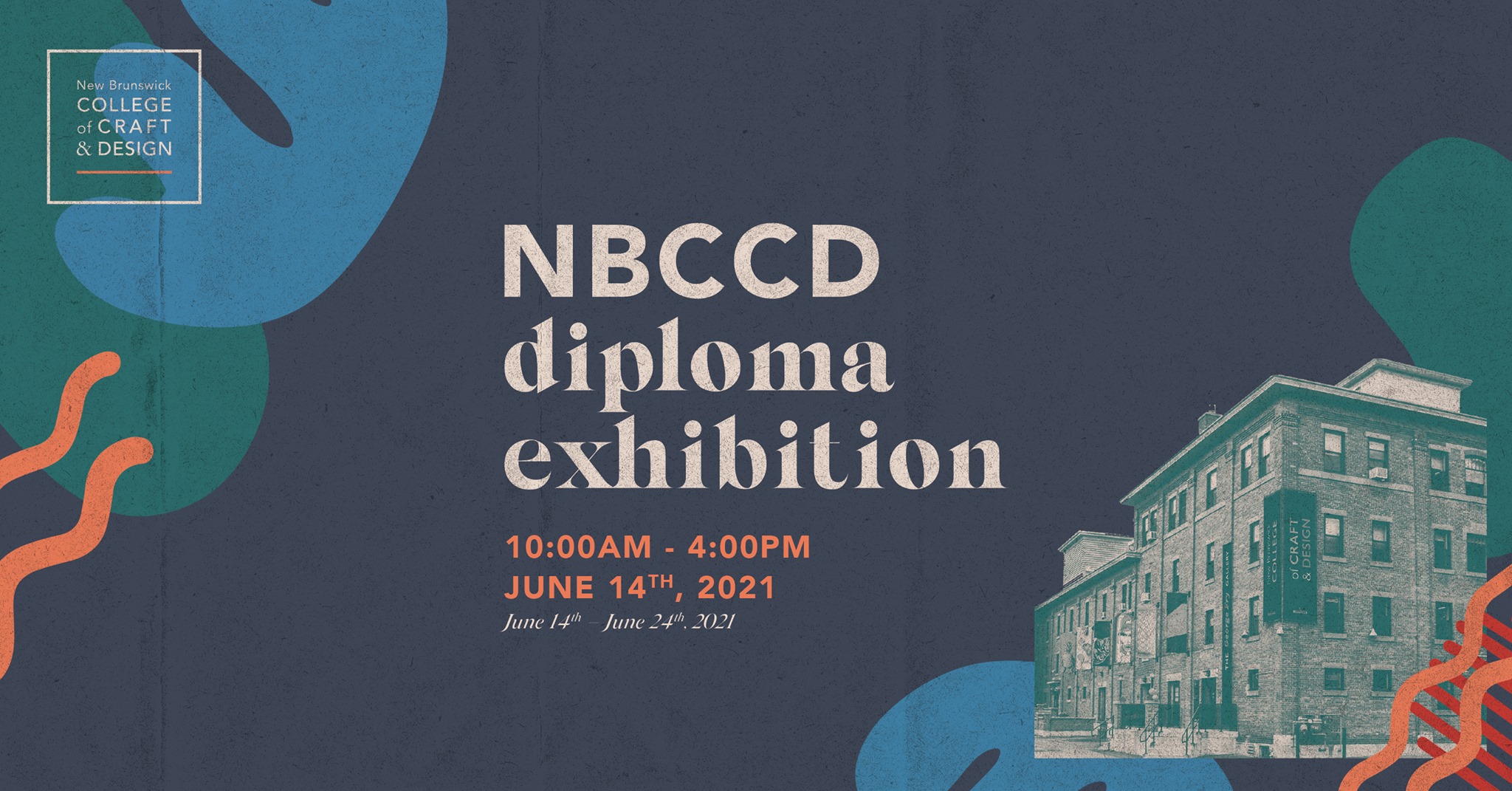 NBCCD Diploma Exhibition
June 14, 2021 @ 10:00 am - June 24, 2021 @ 4:00 pm
Join us in celebrating the creative achievements of the New Brunswick College of Craft & Design's 2021 Graduates.
June 14th – June 24th
Monday through Friday
10:00am – 4:00pm
NB Library of Craft & Design
We welcome the public from June 14th until June 24th, Monday through Friday, 10am-4pm at the NB Library of Craft & Design, located at 412 Queen Street.
Featuring work from the following studios:
Ceramics
Digital Media
[Now called 3D Digital Design]
Fashion Design
Graphic Design
Jewellery/Metal Arts
Photography
Textile Design
Aboriginal Visual Arts
[Now called Wabanaki Visual Arts]
Social Distancing and Masks Required.